Adult film star Lana Rhoades deletes social media accounts after 'rug pulling' her NFT project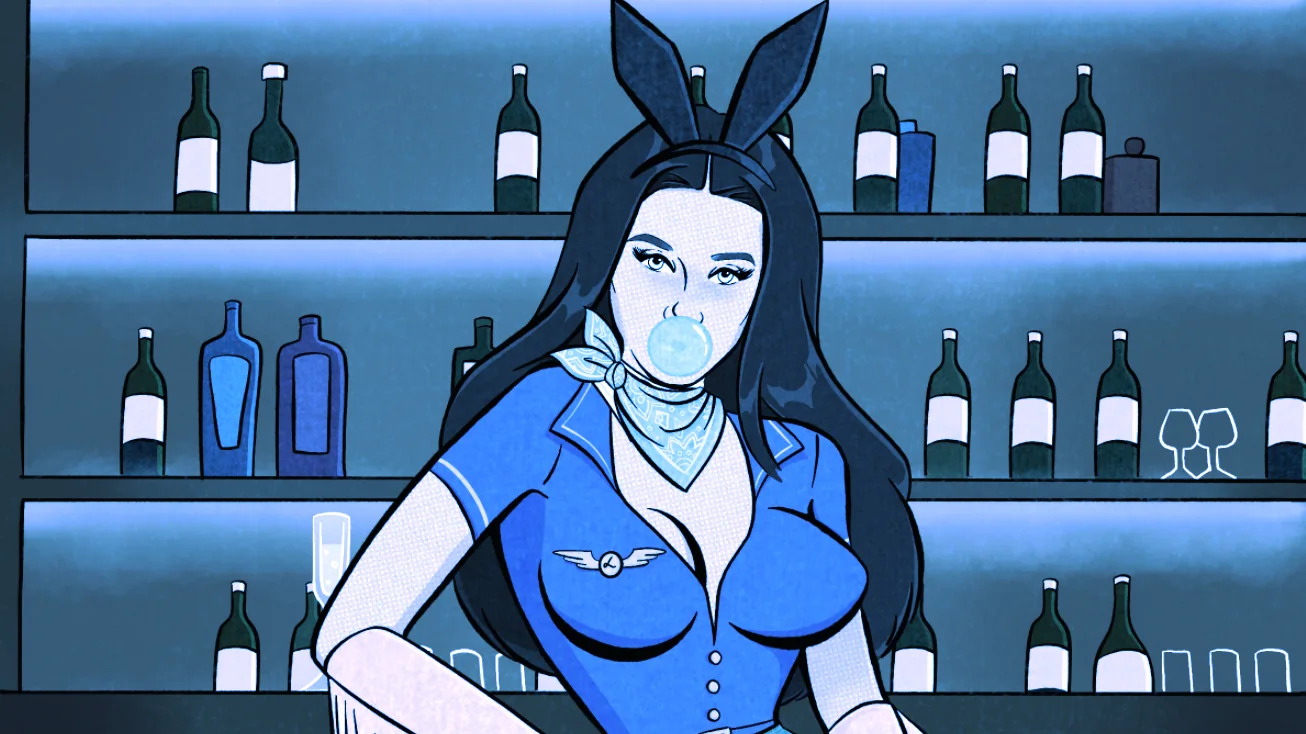 If you've been in the NFT space for some time, then chances are that you've either been the victim of a rug pull or read about one.
For the uninitiated, a rug pull happens when a developer abandons a project after collecting funds from investors. And given the anonymous nature of the cryptocurrency space, most rug pulls are executed by individuals whose real identities are hidden (undoxxed).
Well, a known face has decided she wants "nothing to do" with NFTs after leading investors on. Adult film star Lana Rhoades left many investors hanging last week after she abandoned her NFT project. Rhoades, who has a massive social media following, has also taken down her Twitter account.
In January, the popular adult film star debuted her CryptoSis NFT collection, with some media outlets describing it as a "well-crafted and developed collection with multiple drops in its plans." Rhoades promoted the NFT project to her massive audience on both Instagram (16.8 million followers) and Twitter (1.5 million followers).
She made a lot of promises to potential holders, claiming that the NFT project will be "a lucrative investment for holders" and her core focus was on increasing the value of the NFTs. She also promised other holder benefits like physical merchandise, exclusive future drops, and direct interactions with her in the metaverse. However, things didn't exactly go as planned and her expectations that the collection would quickly sell out were met with disappointment.
When she noticed the NFTs were not selling out as fast as possible, she opted to lower the size of the collection to 6,969 and then again 6,069 to increase its appeal. Sadly, the move did not do much to help the project. On January 22, she tried to boost the confidence of her community, writing, "we will be sold out by tomorrow and working on the next phase of the plan."
Seeing that things were not going as planned, Rhoades was forced to take back her earlier promises last week. She admitted that she was not sure that she could turn the investment around or even "make people profit." She appeared to have pushed the responsibility of making the project successful and bringing value to CryptoSis to her community.
As expected, the NFT community was having none of it. YouTuber Coffeezilla called Rhoades' CryptoSis project a rug pull in a video. In response, Rhoades published several angry tweets before proceeding to delete her account. Rhoades dubbed YouTubers "sickos" and denied the claim of scamming her community.
I have never and will never scam anyone, I don't need to.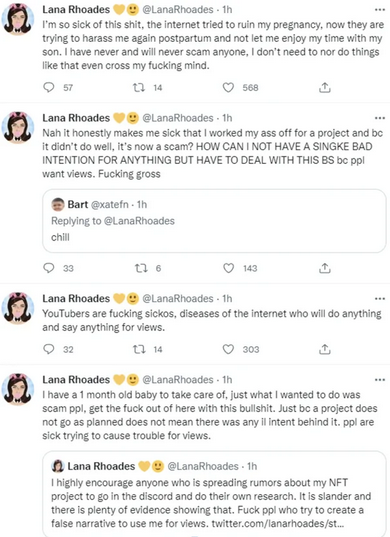 As for the NFTs, the floor price has dropped to 0.01 ETH, which is around $26. This is a drastic drop from its original mint price of 0.1 ETH ($261).
Meanwhile, Rhoades has cashed out what has been realized from the project, distancing herself from it. In her defense, she claims she needs to pay out the development team.