eBay debuts sports-themed NFT collection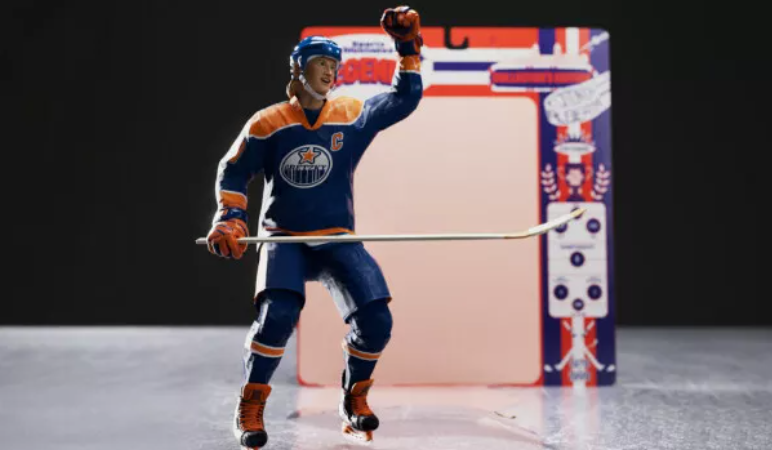 E-commerce giant eBay has launched its first NFT collection in collaboration with the green NFT marketplace OneOf.
Dubbed "Genesis," the NFT collection will feature animated 3D renditions of iconic athletes featured on Sports Illustrated over the years, a Monday press release said. The collection of 13 limited-edition NFTs has been grouped into four tiers – green, gold, platinum, and diamond.
Interestingly, the first drop of the NFT collection is already available to purchase on eBay. It features Canadian hockey legend – Wayne Gretzky. A description of the drop on eBay states:
This is the first ever NFT collection for eBay and marks a historical moment for both sports and collectible fans alike. The collection commemorates the 1982 "Sportsman of The Year" Sports Illustrated cover showcasing Gretzky coming off an unprecedented third straight MVP run as the new NHL record holder for most goals in the season.
Commenting on the release, the former player expressed his excitement over the project. "I'm honored to bring this collectible experience to my hockey fans who have followed my career for decades," said Gretzky in the statement.
As for the price of the NFTs, eBay noted that each piece is "priced for the everyday fan" at just $10 each. And as of press time, the gold, platinum, and diamond tiers of the drop had already sold out.
eBay has been flirting with the NFT space for some time now. In May 2021, the e-commerce company enabled NFT sales on its platform.
Through our partnership with OneOf, eBay is now making coveted NFTs more accessible to a new generation of collectors everywhere. This builds upon our commitment to deliver high passion, high-value items to the eBay community of buyers and sellers.
Check our guide of the most promising crypto