What Is The Best Cryptocurrency To Invest In 2021?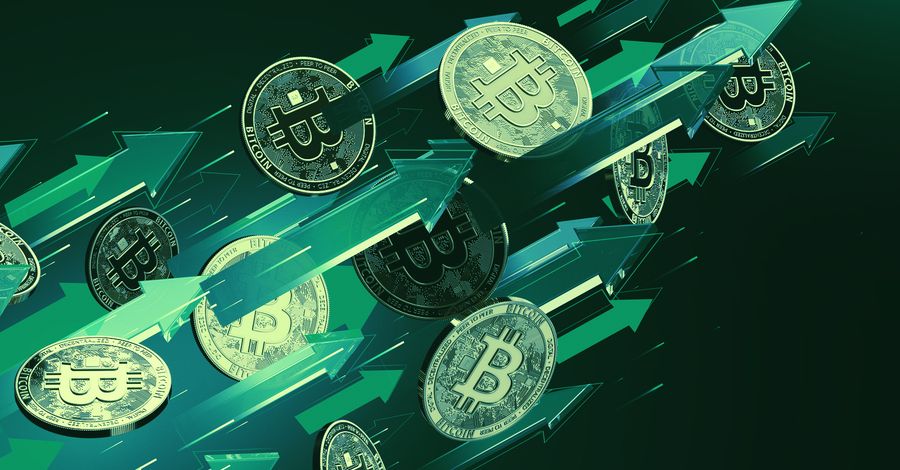 Wondering what is the best cryptocurrency to invest in 2021? In this analytical guide, we have tried to elaborate on, which is the best currency to invest in 2021?
---
In 2009 Bitcoin was launched by Satoshi Nakamoto, a pseudonym for which it is still unknown whether it is an individual or a group of people, who decided to implement their idea and launch it online through a white paper called "Bitcoin: A Peer-to -Peer Electronic Cash System ". It is 2009 that marks the beginning of the digital currency era.
After Bitcoin, many other cryptocurrencies began to be launched. In their early years, they did not have any significant growth. But over time they grew.
Cryptocurrencies enjoyed their greatest fame during the "crypto boom" in 2017, when they experienced a drastic increase, with Bitcoin at the top, which at that time had almost reached the price of $20,000, surprising all investors, but also those who had not invested.
However, as they grew rapidly, cryptocurrencies experienced rapid price declines and somehow lost credibility in investors' eyes. There were even some who considered them "bubbles".
And until 2020, cryptocurrencies did not have any growth worth noting. But, now we have to stop in 2020 because it was really a special year for cryptocurrencies and mostly for Bitcoin.
Why 2020 Was A Good Year For Cryptocurrencies?
In fact, 2020 was not a good year for the global economy, due to the COVID-19 pandemic. However, the COVID-19 pandemic has only favoured cryptocurrencies, as institutional investors began to see them as a store of value and a hedge against economic threats such as inflation, that are caused by the coronavirus pandemic.
2020 is a special year for cryptocurrencies in general. Although at the beginning of the year - in March they experienced a decrease in prices due to pandemic coronavirus, they came back strong. Bitcoin rose sharply to a price of $28,200 on December 26th.
Since other cryptocurrencies are correlated with Bitcoin, they also rose in price. But the most important aspect for cryptocurrencies in 2020 was the beginning of their institutionalization, meaning that large financial companies started investing in cryptocurrencies or launching crypto services.
Visa and Mastercard started providing services to cryptocurrency companies; JP Morgan began banking Gemini and Coinbase; Paypal launched crypto services, and Fidelity began a new Bitcoin index fund. These are some of the biggest moves by large financial institutions into the world of cryptocurrency in 2020.
Moreover, Blockchain technology is also considered something that will transform the way many businesses operate and make their work easier. Also, Decentralized Finance (DeFi) is on the rise.
What Is The Best Cryptocurrency To Invest In 2021?
As per Coinmarketcap, there are more than 8000 cryptocurrencies. But not all of them have a big reputation. And, sometimes especially for new investors, it might be hard to decide what cryptocurrency to invest in. People usually go for the most reputable coins listed in the top 100 cryptocurrencies or if we go more narrow the top 10 ones.
As aforementioned, Bitcoin was the first cryptocurrency to lead the way when it got released in 2009. And without any doubt with the recent growth that it is experiencing Bitcoin, is the best cryptocurrency to invest in 2021.
Often referred to as "The King of cryptocurrencies", Bitcoin continues to hold the throne, reaching in 2020 prices never seen before in its history. Bitcoin has continued its growth in 2021 and at the moment of writing its price is standing at $40,917 which is not too far below the all-time high of $41,940 that was set on Jan 08, 2021, as per CoinGecko.
Bitcoin all-time price movements. Source: CoinGecko.
Paypal on October 20, 2020, announced that it is going to integrate cryptocurrencies in its platform. The news caused a stir and gave Bitcoin a boost. Microstrategy invested $1.3 billion in Bitcoin, and CEO Michael Saylor is currently playing a significant role in promoting Bitcoin.
Why Is Bitcoin The Best Cryptocurrency To Invest In?
The fact that in the moments when we are writing, Bitcoin is going through the best phase since its existence, shows the potential it has. If we do a simple analysis, it is interesting how things have changed from the 2012-2015 period when Bitcoin was not considered a good investment by many.
As mentioned above, during the "crypto boom" in 2017 Bitcoin had reached the price of almost $20,000, to experience a rapid decline then. Investors like Warren Buffet called it a "rat poison" and an asset that doesn't have fundamentals.
But now in 2020, things have taken a different turn, and it is precisely institutional investors who are considering Bitcoin as a store of value. They are investing large sums of money, which is actually increasing Bitcoin's credibility and its value at the same time. In 2020 alone, Bitcoin grew 300%.
As investors continue to buy Bitcoin in large amounts, the supply of Bitcoin is decreasing, which makes the price surge upwards.
On January 2, 2021, Bitcoin crossed the $30,000 mark for the first time ever not even three weeks after first trading above $20,000. Crypto enthusiasts went mad on Twitter and Bitcoin got attention from the mainstream media also.
Microstrategy's CEO Michael Saylor Has Been a Bitcoin Advocate In 2020
Besides the rising price of Bitcoin, towards new heights, crypto enthusiasts have bombarded Twitter with tweets about Bitcoin. But it was not just crypto enthusiasts who became part of the debate. Other famous figures and entrepreneurs like Elon Musk also became part of the debate, tweeting about Bitcoin.
Microstrategy CEO Michael Saylor joined the debate by advising Musk to convert the Tesla balance sheet from U.S. dollars to Bitcoin. Musk then asked if such transactions were possible and here's what Saylor said:
As mentioned above, Microstrategy has invested $1.3 billion in Bitcoin in 2020, which was surprising for many, especially for traditional investors who are big supporters of fiat money and defend it with enthusiasm. Moreover Michael Saylor, in addition to numerous tweets he has been making on Twitter about Bitcoin, has recently received attention from the media. In an interview for CNBC, he has highly praised Bitcoin calling it as a safe haven asset.
"Bitcoin's the world's first engineered safe-haven asset, and it's running on the world's first digital monetary network. I mean everybody in the world, every institutional investor is looking for a safe haven and they're all losing faith in gold, and they're losing faith in sovereign debt as a safe haven. So Bitcoin is sitting at the right place at the right time. It's very appealing to anybody that wants to preserve shareholder wealth", Saylor said.
The difference between Bitcoin and fiat money. Source: Capital.com
Asked if Bitcoin has a credibility issue Saylor said that as billion-dollar entities are getting into the space, Bitcoin's volatility changes and asset class characteristics are maturing.
"We've got an avalanche of billion-dollar entities coming into the space, and they're not here to speculate on leverage with an uncorrelated asset. They're here because they want the world's best safe haven investment-grade treasury reserve asset," Saylor added.
Further, asked if Bitcoin's volatility could not be in favour of investors Saylor said that this time is different as the use case is to buy a treasury reserve asset and hold it for a decade.
"Bitcoin is engineered synthetic pharmaceutical-grade gold. It's all of the benefits of gold but you can't make any more of it. It's got none of the hangovers of gold, and so it's appealing to people that want to store their money away for many many many years. There's nothing better," Microstrategy's CEO Michael Saylor said. "Apple, Amazon, Google and Facebook are all going to have to plug their products into it and any company with large cash balances is going to have to convert their treasury into Bitcoin if they wish to stay solvent and relevant," he noted.
Why is it important to mention these comments? Because they come from a CEO of a company that provides business intelligence, mobile software, and cloud-based services. So it is a credible company and such comments about Bitcoin, by its CEO, make Bitcoin much more credible and could potentially attract new investors to Bitcoin as it is the best cryptocurrency to invest in.
Bitcoin Price Prediction 2021
So, as mentioned above, Bitcoin is going through the best phase since its existence. Especially in December Bitcoin experienced an increase that had never been seen before, to continue its growth in January 2021. As per CoinGecko Bitcoin on January 08, 2021, reached the price of $41,940, which is an all-time high.
As demand continues to grow, analysts believe that the price of Bitcoin in 2021 will continue to rise. Some of them even give figures of $100K for 2021. And, 500K or even up to $1 million by 2025.
But is it possible for such a thing to happen? Well, it is not often that almost all predictors are one the same page. Most forecasters have positive forecasts for Bitcoin in 2021 and beyond.
Will Bitcoin Reach $100K In 2021?
Will Bitcoin get to the six-digit zone? In November 2020, the creator of Stock-to-Flow (S2F) popular Bitcoin prediction model Plan B, tweeted that Bitcoin could hit $100K by December 2021.
The S2F model predicts the Bitcoin price by the demand and supply rule. Taking into consideration that Bitcoin halving occurred on May 11, 2020, which was the fourth one in the history of Bitcoin, supply is gradually decreasing, and inflation is rising. Therefore, this could boost the demand for Bitcoin and cause a significant increase in its price.
To be more accurate, if we go back in 2016 when Bitcoin halving took place, the Bitcoin price was standing about $650. Seventeen months after halving the price rocketed to $20,000. If things go similarly, Bitcoin can possibly go in between $100,000 to $288,000 by December 2021.
Other 2021 Predictions For Bitcoin
Most forecasters are bullish predicting price increases for Bitcoin in 2021. According to Digitalcoin, the price of Bitcoin could hit $80,947 by May 2021.
Bitcoin price prediction 2021. Source: Digitalcoin
Longforecast also has a positive approach, predicting the Bitcoin price to touch $67,839 in September 2021. If 2020 has been an amazing year for Bitcoin, 2021 seems to be even more exciting. As Bitcoin's price is expected to increase in 2021, and as Bitcoin's "store of value" reputation grows then without any doubt Bitcoin is the best cryptocurrency to invest in.
Bitcoin Beyond 2021 - Will Bitcoin reach $500K?
The way the price of Bitcoin is rising has led many investors and analysts to believe that the price of Bitcoin will reach meteoric dimensions. Bloomberg Intelligence analyst Mike McGlone in September 2020, in one of his analysis, had pointed out that Bitcoin could reach the value of $500K, or it could entirely fail.
"Limited supply vs increasing demand is the bottom-line for Bitcoin, with macroeconomic underpinnings that support its march toward the market cap of gold, at a price of $500,000 by some estimates. Or it could fail", McGlone said in his analysis.
Furthermore, McGlone described Bitcoin as digital gold, and further said that the more demand will increase, the higher the price will be.
"Mass adoption of the Tether stable coin has negative ramifications for most crypto assets and positive implications for a solitary digital equivalent of gold: Bitcoin," stressed McGlone.
However, is it possible for Bitcoin to reach the $500K price tag? McGlone is a reliable analyst and his words should not be ignored. Also, based on how Bitcoin is growing, anything is possible.
The fact that we are currently speaking about astronomical figures like $500K, while the price of Bitcoin is currently hovering around $40,000, shows the potential of Bitcoin. Undoubtedly, the best cryptocurrency to invest in is Bitcoin.
Could Bitcoin Hit $1 Million Mark by 2025? Or Is It Just An Exaggeration?
Now that Bitcoin is experiencing such growth, there are rumours that Bitcoin could reach the $1 million mark in the long term. Although this may seem like an exaggeration, analysts really believe that such a thing could happen.
Coinfund's managing partner and head of liquid investments Seth Ginns said that Bitcoin could reach the $1 million mark by 2022, recently, in an interview for Bloomberg.
"If you look at the pattern recognition of Bitcoin's 4-year cycles, a $150K to $250K looks like the base case. But here's the thing; it is becoming an institutional asset class this cycle. When Tesla stepped up from $25K to $35K, up to $150K to $250K, then it consolidated for a while", stressed Ginns.
Further, he said that Bitcoin could reach the $1 million mark by 2022.
"I think we actually can pull forward the next cycle, and see Bitcoin go to $500K to $1 million and then probably consolidate for a few years in that range. But I think we can actually get there in 2021, 2022 time-frame", Ginns pointed out.
Moreover, earlier in 2020, Raoul Pal, the former Goldman Sachs hedge-fund manager who founded Real Vision, had said the Bitcoin price could hit $1 million in five years.
However, can Bitcoin really reach $1 million?
Well, as large investors are getting in and as Bitcoin is getting institutionalized, it might be a possibility that Bitcoin could reach those heights in the future.
Should You Invest In Bitcoin?
Although it has been criticized, throughout his fairly short history of existence, Bitcoin has shown that it is the best cryptocurrency to invest in. The fact that Bitcoin went from $20,000 to $30,000 within two weeks and then it went down to $27,000 a few days later shows how volatile BTC can be.
Bitcoin has shown drastic increases in the past as well. On December 18, 2017, during the period known as the "crypto boom" Bitcoin almost touched $20,000, but then lost its value by 65% from January to February 2018. Bitcoin continued to fall, losing 80% of its value by September 2018.
But, this time, analysts believe that it is a different story as institutional investors have jumped in, putting their assets in Bitcoin. When Paypal and companies such as Microstrategy invest in Bitcoin, then it shows that it is not a bubble, as claimed by some critics. And with such investors getting in, Bitcoin's price is expected to grow, which again proves why Bitcoin is the best cryptocurrency to invest in.
Bitcoin uses blockchain technology which makes it a "global money" as it can be sent anywhere in the world. Bitcoin is decentralized meaning that no government or financial authority can control it.
So, Bitcoin has the same value in each country, unlike fiat money. Bitcoin can be sent from person to person anywhere in the world, which makes it global. Volatility might be considered as a disadvantage when it comes to investing in Bitcoin, but some see it as a nice opportunity for profits as there are many chances to invest when dips occur.
Many analysts believe that Bitcoin is a good long term investment (HODL). In 2015 for example Bitcoin's price was $300. At the moment, in 2021, Bitcoin is above $40,000. If you had invested back in 2015, you now would be sitting in huge profits.

Also, 2020 was not a bad year for investors. If you had invested at the beginning of 2020 you would enjoy a 300% profit at the end of the year.
Whether you should buy Bitcoin or not, it is up to you. But, since Bitcoin adoption is on the rise, it is a clear indicator that Bitcoin could skyrocket to new heights.
How To Buy Bitcoin?
In the early days of Bitcoin, it was quite challenging to buy cryptocurrencies as there weren't many exchanges. Now, the easiest way to buy Bitcoin is through a cryptocurrency exchange. Some of the most reputable ones are Coinbase and Binance. Also, Gemini and eToro are widely used.
However, you must remember that there are fees when buying or selling Bitcoin. There are transaction and deposit fees, trading fees and withdrawal fees which you should keep in mind that you have to pay when deciding to invest in Bitcoin.
What Is The Best Cryptocurrency To Invest In After Bitcoin?
When we are in a bull run, it may really be difficult to know what is the best cryptocurrency to invest in because they all experience price increases, together, some more and some less.
After Bitcoin which is the King of cryptocurrencies, it is Ethereum which is experiencing drastic rises.
In 2020 Decentralized Finance (DeFi) experienced significant growth with Ethereum at its helm. The reason why the price of Ethereum is rising is its correlation to Bitcoin, but also its adoption.
Many reputable companies have already started adopting the Ethereum blockchain for which the work of the dedicated Ethereum team should be applauded. Recently Microsoft adopted Ethereum blockchain for gaming royalties which is a huge step for Ethereum.
Ethereum reached its all-time high of $1,432 on January 13, 2018. At the moment one Ethereum costs $1,211. Ethereum has turned bullish recently as its price has increased from $715 to $1,169 within three days.
Ethereum all-time price movements. Source: CoinGecko.
Analysts believe that as DeFi space keeps expanding, Ethereum's price could reach new milestones in 2021.
Digitalcoin predicts that Ethereum price could go as high as $3,479 by April 2021. Back in August 2020, the crypto enthusiast and analyst Ivan On Tech had predicted that Ethereum could reach $6000 by December 2021. He has said it is a conservative forecast, considering that Ethereum could go even higher.
James Todaro Blocktown Capital managing partner has higher expectations than Ivan, predicting Ethereum price to go as high as $9,000.
Chances are Ethereum will continue on its path to new price records. After Bitcoin, Ethereum definitely remains the most reputable cryptocurrency and another synonym of crypto.
What Are The Best Cryptocurrencies To Invest In Other Than Bitcoin and Ethereum?
Ripple (XRP)
Ripple all-time price movements. Source: CoinGecko
Ripple is one of the most reputable cryptocurrencies. However, the year 2020 for Ripple has not been that good, as U.S. Securities and Exchange Commission S.E.C. has sued Ripple of selling unregistered securities while selling its token XRP to investors around the globe. This caused damage to Ripple, as many investors began to delist XRP from their platform.
However, if Ripple wins the battle with the S.E.C., then the price of XRP could increase significantly. And that's why it could be a great opportunity to invest.
Currently, the price of Ripple is at $0.33. Ripple achieved its all-time high on January 04, 2018 at $3.84.
After S.E.C allegations, Ripple price fell 72% within 35 days. Delisting from exchanges caused a lot of damage to XRP. However, Ripple recently has started to climb back up, recording a 53.79% increase in the first week of January 2021.
And, according to predictions, Ripple's price is only expected to grow in 2021. Digitalcoin predicts that Ripple could reach $0.90 by April 2021, which is really optimistic considering the issues going on with S.E.C.
Litecoin (LTC)
Litecoin all-time price movements. Source: CoinGecko
Litecoin was founded by Charle Lee in 2011 and it is the fifth-largest cryptocurrency by market cap. Lee wanted to make some improvements to Bitcoin, but instead of doing that he decided to create an entirely new hard fork. He used the Bitcoin code and created a new altcoin called Litecoin.
Litecoin uses a blockchain called "Scrypt" which is more sophisticated than the traditional blockchain. Litecoin aims to become an alternative currency to fiat in the future.
On December 19, 2018, Litecoin reached its all-time high of $360. Currently, Litecoin's price stands at $169.37.
In 2021 analysts believe that Litecoin's price may increase. By November 2021, Longforecast predicts that Litecoin's price could go up to $496. Many believe that this is a conservative forecast, as Litecoin's price could go even higher.
Cardano (ADA)
Cardano all-time price movements. Source: CoinGecko.
Cardano is surely one of the most noticeable cryptocurrencies. It is positioned seventh on the Coinmarketcap list. Launched in 2017 by the fellow benefactor of Ethereum Charles Hoskinson, Cardano utilizes Proof of Stake (PoS) mechanism, while Bitcoin utilizes Proof of Work (PoW), which is viewed as more reliable by numerous individuals as it is more sophisticated.
Cardano's price has been consistent in 2020 with no critical development nor decline. Be that as it may, the altcoin's price began moving upwards in January 2021. Right now the cost of Cardano remains at $0.29. Crypto researchers accept that Cardano's price could grow in 2021.
As indicated by Cryptobriefing Cardano right now is perched on stable support before its conceivable surge in 2021. As per their forecast, Cardano could soar towards the $2.00 mark in 2021.
TRON (TRX)
TRON all-time price movements. Source: CoinGecko
Founded in 2017 by Justin Sun Tron is a blockchain-based decentralized system, and its native token is called TRX. Tron's status was an ERC-20 token on top of Ethereum. In 2028 Tron became completely independent as it switched its protocol to an autonomous peer-to-peer network.
TRON hit its all-time high of $0.231 on January 05, 2018. At the moment of writing, Tron's price is  $$0.030.
Analysts believe that in 2021 Tron could be one of the best cryptocurrencies to invest in as its price is expected to increase. Lately, BitGo has originated wrapped Bitcoin and Ethereum on Tron's Blockchain. Given that Tron's blockchain is being adopted Trading Beasts foretells that Tron could go up to 0.047 by December 2021.
Tezos (XTZ)
Tezos price movements. Source: CoinGecko.
Tezos was established in 2018, and it is another altcoin you ought to be watching out for in 2021. Tezos is an open-source blockchain and it is symbolized by its on-chain governance where all the partners can decide through their votes for making any changes in their network.
Tezos' gained most of its fame when it raised $232 million in its ICO, which really was a gigantic contribution at that point.
2020 was a historic year for Tezos given that the altcoin reached its historic record-breaking high of $4.44 on August 13th. Then Tezos' prices started slowly decreasing.  However, as Bitcoin keeps on going upwards, the vast majority of altcoins are following too, including Tezos. In this bull run, Tezos pushed towards the $2.30 mark, and right now, Tezos' price remains at $2.44.
In 2021 most forecasters anticipate that Tezos' price could grow. According to Previsionibitcoin, Tezos may hit the $9.63 mark by December 2021, which would be a tremendous success for the altcoin.
Final Words
The year 2021 in all likelihood will be the year of cryptocurrencies. Cryptocurrencies went from the reputation of "scam" or "Ponzi schemes", to haven assets, for the largest and most influential financial institutions worldwide.
Adoption, which started in 2020, has given a big boost to cryptocurrencies to rise. If we rely on the economic rule of supply and demand, then Bitcoin can have a drastic increase towards new records. The maximum number of bitcoins that can be in circulation is 21 million.
With the integration of cryptocurrencies in the Paypal platform and large investments like that of Microstrategy, we are slowly approaching 21 million supply limits. As demand increases and supply decreases, the price will only increase. So Bitcoin is scarce, basically "restricted in quantity" which means that there will be demand for it, but there will not be enough bitcoins. Consequently, its price is likely to increase drastically.
These are all features that make Bitcoin the best cryptocurrency to invest in. The crypto journey in 2009 started with Bitcoin by Satoshi Nakamoto. To date, Bitcoin continues to be the leader of cryptocurrencies and hardly any other cryptocurrency will flip Bitcoin in the future.