MAC Cosmetics releases its first NFTs on Polygon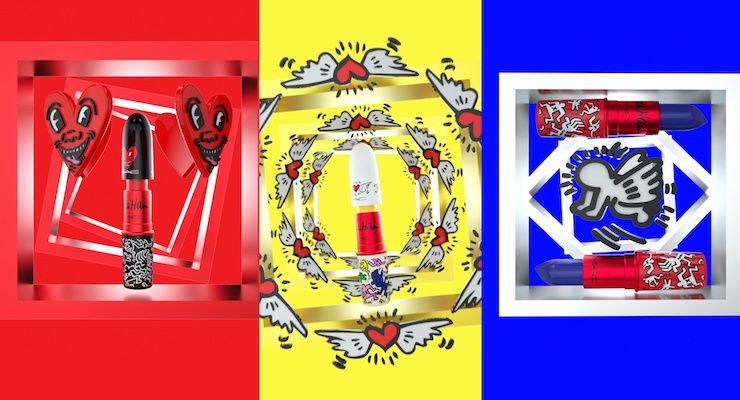 To support America's National Youth HIV/Aids Awareness Day on 10 April, MAC Cosmetics is partnering with ConsenSys to release its first NFTs. The NFTs will be launched on Ethereum sidechain Polygon featuring art by the late Keith Haring.
There are 5,275 NFTs in the collection, categorized into three kinds with varying prices and rarity. The Keith Haring red NFTs are a limited edition with only 5,000 issues available and will cost $25 each, while the blue NFT with only 250 available costs $150. The rare and most expensive of the trio is the yellow NFTs, which will cost $1,000 apiece, with just 25 available.
Keith Haring was an influential American artist during New York's graffiti art subculture era in the 1980s. He began making art to raise awareness about HIV after he was diagnosed with the disease in 1987. He later died in 1990.
The NFTs will be released on ConsenSys' new NFT platform (ConsenSys NFT) and will debut on OpenSea from 10 April to 1 June. It will be available for purchase using a credit card.
All funds from sales will be received by Mac Viva Glam Fund to support young people affected by HIV and AIDS, while the Keith Haring Foundation is entitled to 2.5% of the purchase price from secondary sales on OpenSea until January 2023, to help preserve the artist's legacy.
Global co-head of ConsenSys NFT confirmed in an interview that the launch is "100% give-back," but MAC will pay ConsenSys a fee per NFT sold.
"Our primary motivation with ConsenSys NFT is to bring the next tens of millions of users to MetaMask," Powell continued.
Meanwhile, Global Chief Marketing Officer of MAC Cosmetics Aïda Moudachirou-Rebois said that "this is exciting in so many ways. First, it is M·A·C's first ever dab into the metaverse and the world of NFTs and we are thrilled to anchor it to giving back to a cause so close to the heart and soul of the brand."
Check our guide of the most promising crypto