Phemex Trading Rebate Rewards: Win $2 Million in Prizes
Are you looking for a way to increase your trading profits? Look no further because Phemex has just announced theircrypto-trading-rebates?utm_source=BTCPeers&utm_medium=article&utm_campaign=Trading%20Rebate%20Program&_channel_track_key=ZrRE37ZD"> Trading Rebate Rewards event. This exciting competition will award a massive $2 million in prizes to the best traders.
The competition lasts four weeks, so there's plenty of time to rack up rewards. And don't forget, you can also double, triple, or even 5X your potential rewards by completing weekly missions.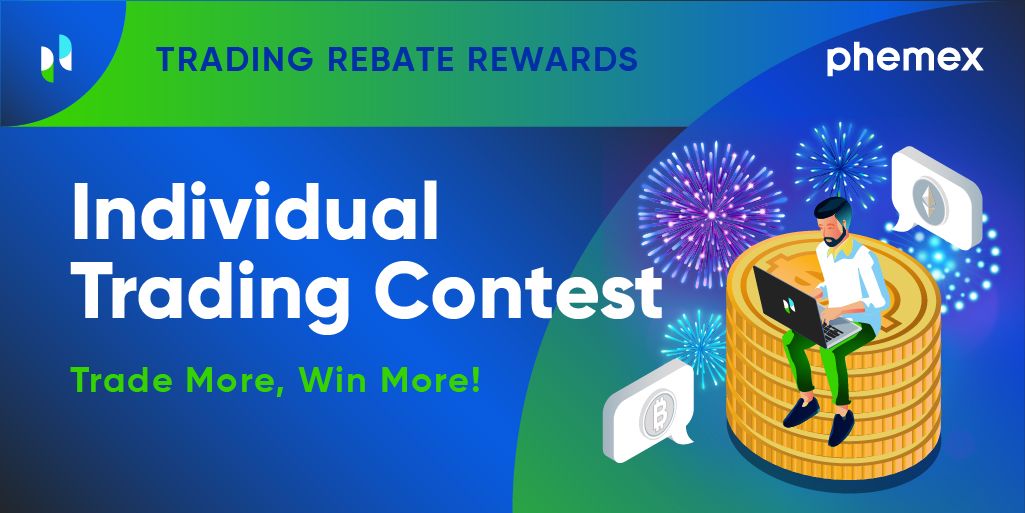 Participation and Registration Details
To participate in the Trading Rebate Rewards event, you first need to register and create an account if you don't already have one. Once you've registered on the Phemex platform, you can join the competition through the event page - then it's time to get trading.
Throughout the competition, you are required to trade contracts to increase your Personal Score and earn more bonuses by stacking up your points. All contract trading pairs supported on Phemex at the start of the competition will contribute towards your final rewards.
The competition will last for four weeks, and each week, one new mission can be found on the event page and can be completed anytime during the competition. Completed missions will help boost your final rewards. Though missions will be made available gradually, they don't necessarily need to be done the specific week they are revealed.
After the competition has ended, each participant will receive a portion of a $2 million grand prize pool based on their contract trading activity and missions completed.
Prize Pool Terms and Conditions
Each eligible participant will receive personal rewards based on the following formula:
Personal Reward = Total Prize Pool X (Personal Score / Total Score of all users)
Additionally, each eligible participant's Personal Score is calculated based on the following:
Personal Score = (Fees Paid)0.7 * (Average Open Interest)0.3 * Mission Multiplier
The more contract trading and open contract positions you hold during the competition, the greater your share of the total $2 million prize pool! All rewards will be distributed as USDT to the user's Phemex spot wallet.
Additional details on each component of the above formula can be found at the main announcement page.
Mark Your Calendar.
Don't miss out on your chance to earn big rewards. The registration period for the Trading Rebate Rewards event starts on March 17th and ends when the event begins on March 24th. Users can register through the Trading Rebates Reward Program.
The competition will continue running till April 21st. Weekly missions will be accessible during this period, and contract trading will count toward your personal score. Further, you can still join the competition anytime during this period. So get trading and start racking up those reward.
The winners will be announced on April 26, 2022, while the rewards will be distributed from May 3rd onwards. What are you waiting for? Register now and join the competition to win big! To view any other rules, prize breakdowns, and requirements for this competition, head to Phemex to find out more details about the competition.
Happy Trading.