UAE's Commercial Bank International enters the metaverse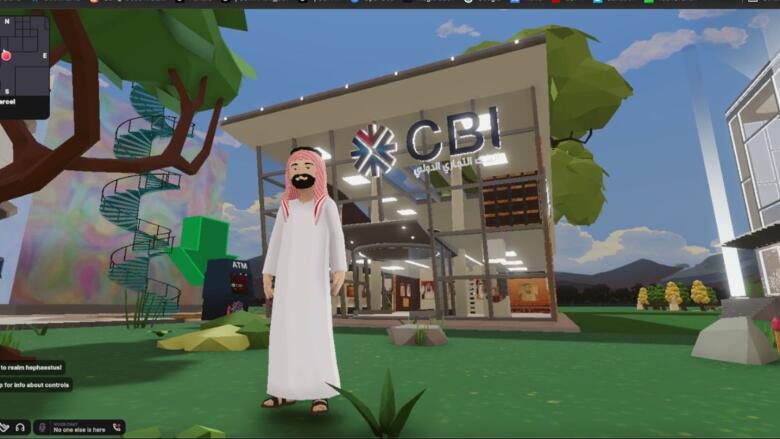 Dubai-headquartered Commercial Bank International (CBI) has launched a new location in the metaverse, making it the first UAE bank to establish its presence in the metaverse.
CBI's virtual location can be accessed through Portals, cbi.dcl.eth, or coordinates (63, -127) on the Decentraland map.
As per announcements, the new metaverse location is part of the bank's participation at the XVERSE event taking place at the Dubai World Trade Centre between the 10th and 14th of October. CBI will be attending the event as an Activision Partner and will also be working with homegrown UAE burger brand Pickl to showcase real-time use cases of the metaverse. Both companies will demonstrate how the burgeoning metaverse technology can power a digital economy through a stunt that has never been done in the Middle East.
Commenting on the bank's metaverse plans, CEO Ali Sultan Rakkad Al Amri said:
It's testament to our strong support and belief in the country's vision of being a leader in innovation worldwide. We aim to enhance the integration of real and digital worlds, and we will continue to implement new digitization initiatives and advanced technologies to serve our customers better.
Dubai has been quite receptive to the Web3 movement. Earlier in July, news broke that the government of Dubai was open to allowing its departments to explore developments in the metaverse. In the same month, Sheikh Hamdan bin Mohammed bin Rashid Al Maktoum, Crown Prince of Dubai and Chairman of the Dubai Executive Council announced the launch of the Dubai Metaverse Strategy, which aims to support 40,000 virtual jobs and add up to $4 billion to Dubai's economy over the next five years.
Check our guide of the most promising crypto