A look at CoinBurp's DAO governance model, powered by $BURP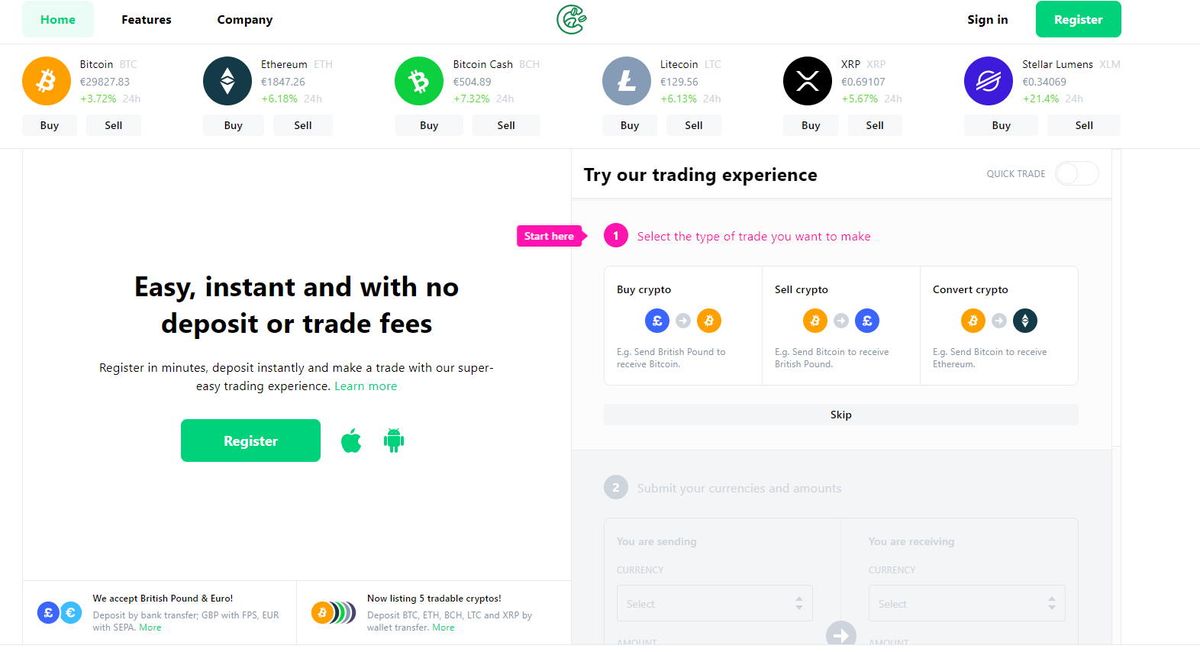 The last few months have been phenomenal for the cryptocurrency industry. From the influx of institutional investors to Bitcoin's Bull Run, and of course the ongoing NFT frenzy, it appears that digital assets are finally going mainstream.
However, one of the major hurdles new users may have to cross are the rather complex and isolated markets. Isolated markets refer to the fact that it is currently impossible to leverage all the available financial instruments from a single portal. CoinBurp is set to change this narrative.
The fast-growing British cryptocurrency platform recently announced the launch of the world's first NFT/Fiat DeFi wallet.
The new DeFi NFT wallet aims to bridge the gap between crypto exchanges, NFT marketplaces, and eager users who are interested in getting on board. It combines the services of crypto trading platforms with a decentralised and non-custodial solution which will soon enable fiat-to-NFT purchases and sales.
CoinBurp describes the wallet as "an initiative to make decentralised finance effortlessly accessible worldwide and across all knowledge levels and age groups." To make this happen the 'CoinBurp DeFi' NFT Wallet app has partnered with leading NFT companies such as Sandbox.game, Avastars, and NFT Boxes. Through these partnerships, it will be possible to find user-created NFTs and own The Sandbox's LANDS NFTs in the wallet, as well as earn unique NFTs rewards. Furthermore, $BURP token holders stake their tokens for an annual percentage yield (APY).
A Utility Token to Power Governance
While announcing the launch of its wallet app, the CoinBurp team also confirmed the launch of a governance token for its DAO - $BURP. The move positions the project as one of the first centralised crypto trading platforms to embrace the decentralised governance model.
$BURP will function as both a utility and governance token. As a utility token, $BURP will allow users to generate APY and NFT rewards from staking on the platform. The governance side of $BURP allows users to participate in the DAO, empowering users to submit proposals and vote on them accordingly.
"CoinBurp believes in your direct participation through a DAO governance model. We're proud to launch a native token, $BURP, with diverse use-cases for holders. You'll be able to stake $BURP in the CoinBurp Non-Custodial NFT Wallet while becoming eligible for our raffle system, where you can win rare NFTs from a selected list of exclusive partners."
It is worth adding that newly-issued NFTs include unique staking multipliers that increase the future benefits for the holder. Furthermore, in addition to offering exclusive rewards, 20% of transactional fees will be redistributed in the form of $BURP, a model aimed at improving engagement and guaranteeing sustainability.
Tokenomics of $BURP
The maximum supply of $BURP has been pegged at 500 million. The tokens have a 7-year release schedule, which will be reached by 2028.
CoinBurp has designed a robust and sustainable model thesis. On this note, the DAO treasury will hold 10% of the token's supply for general purposes over a vesting period. Additionally, 8% of the supply has been allocated to the DAO treasury for staking over the same vesting period.
25% of the supply will be held by the CoinBurp team, while 11% will be allocated to the project's advisors and early adopters. 17% goes to early investors, and a whopping 47% is being allocated to users. The CoinBurp team further explained:
"In our future public sale (July 2021), 3% of $BURP's supply will be available to purchase with no issuance schedule, giving investors total freedom to trade $BURP from day one."
In conclusion, CoinBurp is creating a solution that merges the best of Centralised Finance (CeFi) with Decentralised Finance (DeFi) innovations in the form of DAOs and NFTs. Above all, the team is pioneering a seamless user experience.