AssangeDAO raises $53M to support Assange's legal battles, wins NFT auction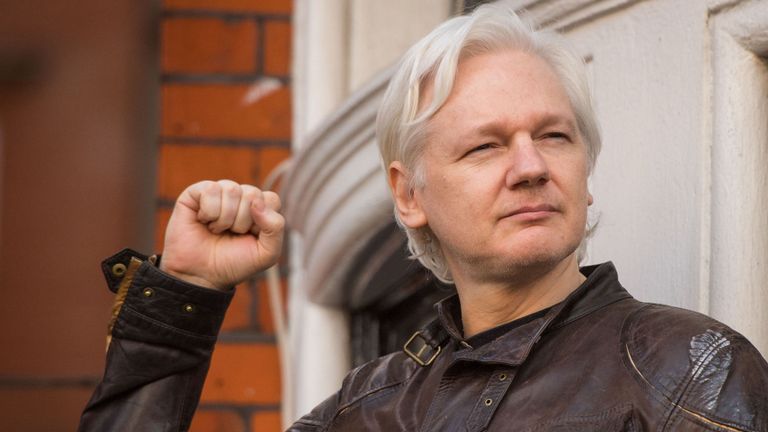 AssangeDAO, a decentralized autonomous organization (DAO) set up to support the liberation of WikiLeaks founder Julian Assange from prison, has concluded its fundraiser campaign, raising 17,422 ETH (approximately $53.7 million).
AssangeDAO plans to redirect the funds to bid on a one-of-one NFT from the "Censored" collection created by digital artist Pak in collaboration with Assange.
The proceeds of the sale will go towards Assange's defense fund and additional awareness campaigns as he fights extradition to the U.S. this month.
Assange has been in remand for the past three years in a U.K. jail, with U.S. prosecutors on standby waiting to try him on grounds of espionage. In the opinion of his supporters, Assange is just a whistleblower, journalist, and publisher.
As of press time, AssangeDAO had won the auction for Pak's one-of-a-kind Clock NFT with a 16,593 ETH bid ($53 million).
The NFT collection was launched on Feb. 7, the same date set as the deadline for Assange's lawyers to plead their case against his extradition.
The $53.7 million raised by AssangeDAO stands as the largest-ever fund generated by a DAO via the community funding hosting platform Juicebox. AssangeDAO exceeded the record set by ConstitutionDAO's, when it raised $49 million in November 2021 to purchase an original copy of the United States Constitution.
Over 10,000 people showed support for Assange by backing the fundraiser, mainly because of the values around transparency that Assange and Wikileaks stand for.  A Twitter user openly expressed his support for Assange's cause.
Pak revealed earlier this week that Assange's cause was the sole catalyst for their latest drop:
I am in love with creating different mechanisms to communicate my messages. For 'Censored,' the drop needed a good reason to exist and Julian was just the perfect fit […] the biggest message is censored as usual.
Check our guide of the most promising crypto