Astronaut Scott Kelly releases NFT collection to support Ukraine's war effort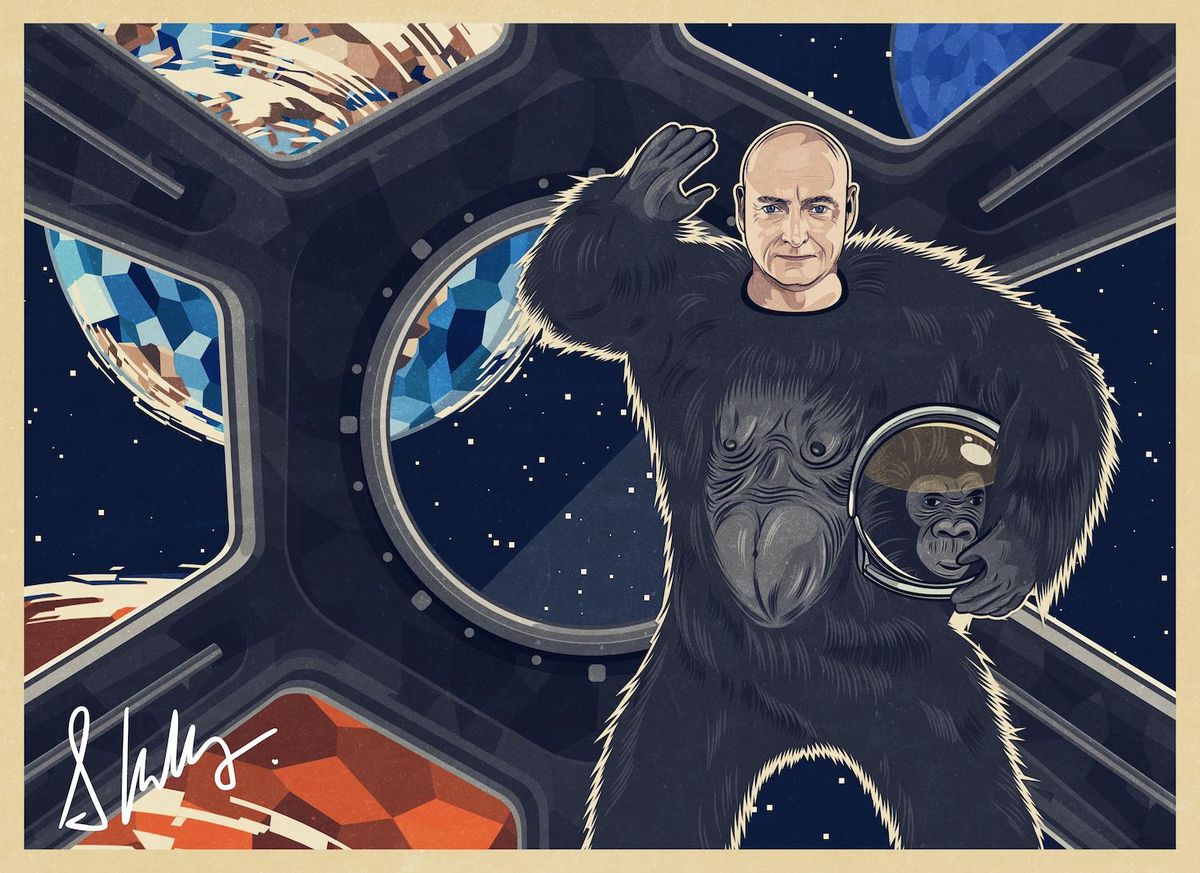 NFTs have literally gone to the moon as retired NASA astronaut Kelly Scott officially released his first collection on Tuesday.
The "Dreams Out of this World" NFT series was created by Kelly in collaboration with NFT startup Orange Comet to support relief efforts in Ukraine. The collection of 3,333 generative art pieces made its debut yesterday, coinciding with the International Day of Human Space.
Each piece shows an image of Kelly Scott in different apparel and scenery – Kelly floating in space, wearing a gorilla suit, and even draped in the colors of the Ukrainian flag. Speaking of the NFT artwork, Kelly said:
They're digital representations of the dreams and the thoughts I've had when I was in space, […] I just look at this form of technology as another way to explore. In this case, it's exploring the metaverse and virtual worlds.
In addition to the standard drop, Kelly will hold three auctions for single-edition NFT collectibles that come with real-life space gear and memorabilia. One of the NFTs paired with one of Kelly's worn spacesuits will start at 3 ETH ($9,150), while another with space gloves will start at 2 ETH ($6,100), and a third with his command cap will start at 1 ETH ($3,050).
All proceeds from the sales and auction will be channeled to the Global Empowerment Mission, a nonprofit that is currently providing aid in Ukraine amid its ongoing war with Russia.
Check our guide of the most promising crypto