Best Cryptocurrency to Invest In 2020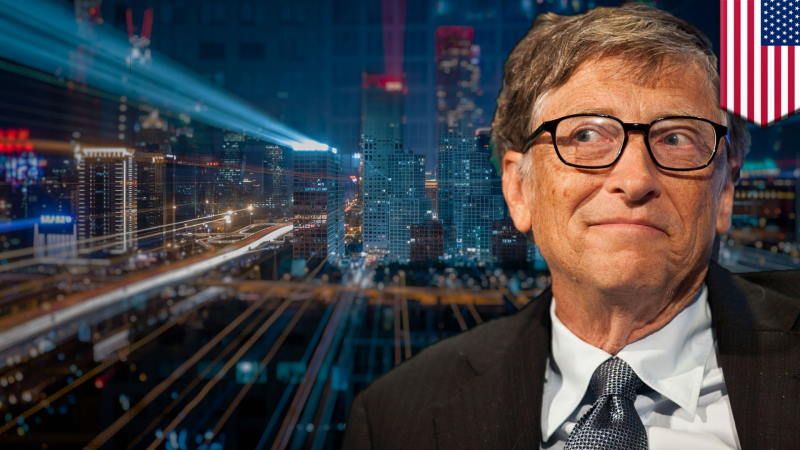 With more than 5,000 digital assets presently available in the crypto market, it is a tad difficult to identify the best cryptocurrency to invest in. Due to this hurdle, we have put together a summary of the cryptocurrencies promising impressive investment returns in 2020 and beyond. But first, let's take a look at the reasons you should consider adopting cryptocurrency into your portfolio.
Why Invest in Cryptocurrency?
As an investor, the first thing that should attract you to crypto assets is their tendency to generate price performances uncorrelated with traditional asset classes. Likewise, investing in certain cryptocurrencies offers investors a hedge against inflation. These benefits, combined with the decentralized nature as well as cost-effectiveness of digital assets, are some of the reasons it makes sense to dedicate a fraction of your portfolio to crypto assets.
What Are the Best Cryptocurrencies to Invest In 2020?
Bitcoin
Over the years, Bitcoin has retained its position as the most visible and arguable the most viable cryptocurrency. The digital asset has built a reputation in the investment landscape as a sound diversification tool because it has shown time and again that its price trend does not correlate with the performances of traditional assets.
Additionally, bitcoin is the de facto gateway to the crypto market. In other words, new entrants will likely own bitcoin before they explore other cryptocurrencies. Hence, bitcoin will certainly hold on to its "king of crypto" moniker for the foreseeable future.
Besides, the digital asset has a mechanism that protects its economy from inflation. With the successful halving of the network's block rewards, it is safe to say that bitcoin, with help of a simple supply and demand balancing technique, has ensured that its value will continue to experience an uptrend. Moreover, bitcoin's use case as a store of value and a cross-border payment infrastructure promises to keep the digital asset relevant in the investment world.
Of course there are other opinions, some guys are truly believe that Bitcoin is going to ZERO, ZERO, ZERO, ZERO...
Other Cryptocurrency to Consider
Ethereum
After Bitcoin, Ethereum is the second most popular cryptocurrency. The digital asset, which also ranks second in market cap, offers way more possibilities because it enables smart contracts at the core of its operations. Regardless of the stiff competition in the crypto space, the Ethereum blockchain remains the premier choice for developers to deploy decentralized applications. And since it is at the center of the emerging DeFi market, it is a viable investment option, so long as it manages to fight off other smart contract-enabled blockchains.
Litecoin
Litecoin is one of the numerous, and perhaps the most successful, crypto projects utilizing similar blockchain frameworks found in the Bitcoin network. Hence, it shares a strong correlation with bitcoin and will come in handy for investors who prefer an affordable version of the premier digital asset. Importantly, the Litecoin community has focused on marketing Litecoin's fast and cheap payment infrastructure to businesses and retailers, which is a strong indicator that it is poised for merchant adoption.
Cardano
Cardano has recently revealed its plan to create a payment mechanism that does not require internet connectivity. Without any doubt, the development team is targeting emerging regions where a significant number of people are still unable to access a good internet connection. If all goes as planned, Cardano's growing influence in such regions will have a cascade effect on its value.
Zcash
Privacy is one of the major drivers of crypto's budding appeal to mainstream audiences. There is a possibility that this subject matter will attract more attention even as regulators and financial institutions intensify their efforts to survey transactions. When this happens, the demand for privacy-enabled cryptocurrencies, like Zcash, will skyrocket.