BetSwirl to Give Users a New Kind of Experience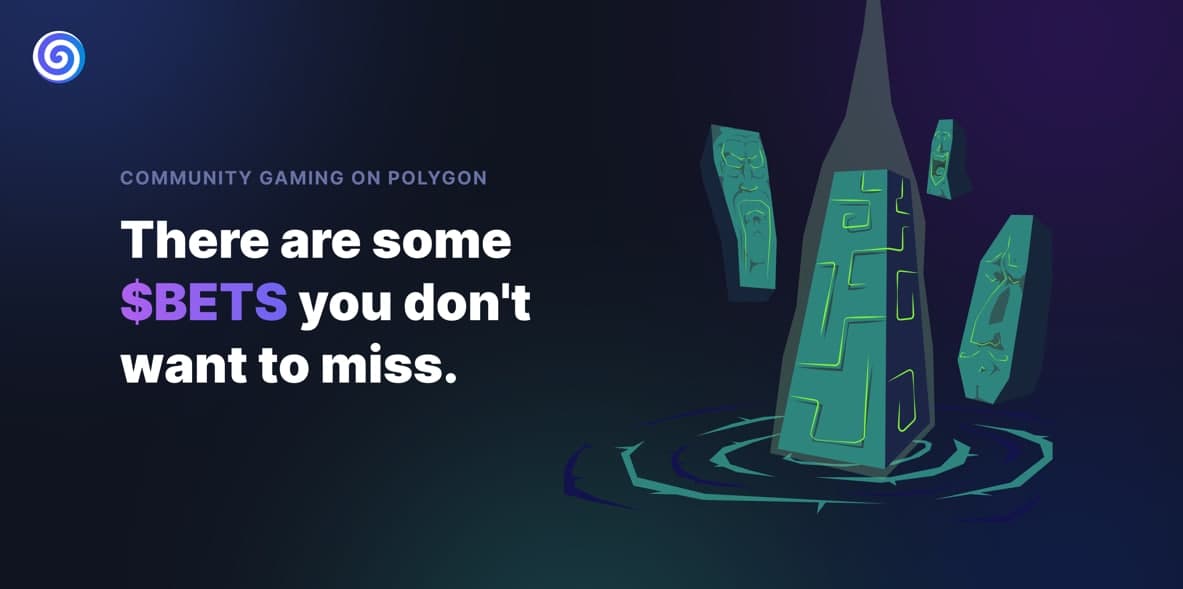 A recent report by Tecknavio estimates that the blockchain gaming market will grow by $125.65 billion between 2021-2025. Also, the number of 'active' blockchain games doubled in the past year. Now, given the widespread adoption of decentralized finance, this comes as no surprise. This industry continues to grow with every day that goes by, attracting interesting projects from time to time. One of these gaming projects is BetSwirl.
BetSwirl is a decentralized virtual gaming platform that aims to bring 100% fair gambling experience to the industry. If you are wondering why you should care, the following paragraphs will shed more light.
An Inside Look at BetSwirl
BetSwirl is an online crypto gaming platform that is completely decentralized and anonymous. gaming. It is designed to allow everyone and anyone to enjoy fair play and a great gaming experience. How these goals are achieved is another interesting journey in its own right.
Within the BetSwirl ecosystem, for instance, gamers can use tokens such as MATIC, and USDC to place bets in real-time. Of course there is the $BETS token; the project's native token which is used by default for all transactions within its ecosystem.  Starting with two non-native tokens, the platform is set to integrate even more coins in the future. This will come as no surprise as the BetSwirl ecosystem is multichain. So, beyond the option of a variety of tokens being used in the BetSwirl ecosystem, players can as well expect a bigger plenitude of features in the future.
Perhaps another interesting feature about BetSwirl is the fact that from the very beginning, its team is willing and working towards ensuring that users of the platform become part of the project one way or the other. This makes sense as there is hardly true decentralization without the DAO effect. Here's more about BetSwirl features simple terms:
Gamers can play multiple games, such as Coin Toss, Dice etc.
Players can bet with multiple tokens such as $BETS, USDC, MATIC etc.
BetSwirl technology allows for full decentralization, total privacy, zero  censorship.
There are inbuilt animations, sound effects and immersive effects that bring the metaverse experience to gamers.
Gamers can follow the protocol's analytics dashboard to track their earnings, winnings and more.
Use BETS staking to share the benefits and get rewarded in numerous tokens
Be placed on the Leaderboard and earn NFT rewards
Recently released multilevel referral program which allows
Notes About the $BETS Token
$BETS is the utility token of the BetSwirl platform that allows gamers to play, access cool in-game bonuses, purchase NFTs and lots more. Also, holders of the $BETS token can stake it to earn profits or even transact with it within the ecosystem. A total of 7,777,777,777 will be created and distributed among the team, marketing, advisors, protocol development, IDO, private sale, and so on. For more information on BETS tokenomics, click here.
Gamers can win a place in the private sale where they stand the chance to be among the 1000 winners of $50k worth of $BETS tokens. This private sale is officially launching on GameStation.io at a date that will be announced soon.
Conclusion
The BetSwirl gaming project is in a state of constant improvement as we shall soon see. It's interesting to observe that the project is leaning in the direction of the metaverse. It's common knowledge that the metaverse is the newest sensation in all of tech especially since Facebook changed its name to Meta. Will BetSwirl double as the decentralized online gaming platform that gives everyone a fun way to experiment with the metaverse? Will it completely revolutionize the entire gaming industry given its strategic beginning? Only time will tell. But feel free to follow the journey. For more information on how to get started with the game, kindly visit the official BetSwirl website and join their Telegram group to keep up with the activities.