Binance Referral ID: Make money referring family and friends
Binance is the world's leading cryptocurrency exchange. Since its launch in 2017, the exchange has grown to become a fan-favorite in the crypto space.
With over 15 million users worldwide, Binance is an all-round ecosystem supporter for the blockchain space. This can be seen in the number of tools, products, and services that they have deployed in just 3 years of existence. Some of the exchange's product offerings include an Academy that offers blockchain and crypto education; Binance Cloud for enterprise exchange solutions; Binance decentralized exchange; Labs for incubating top blockchain projects; Launchpad for token launch; Research for analysis and reports; and Binance Charity which acts as a blockchain charity foundation.
But despite these numerous products, a significant percentage of users (at least, I am) are only interested in buying and selling cryptocurrencies; a task that Binance performs excellently well.
That being said, I will show you how to make some extra bucks on Binance referring family and friends.
Just in case you are new to the exchange, you can open an account using this Binance referral ID W7G64EBZ to get instant 20% commission money back. Also, you can save 25% on trading fees by using BNB for fees.
About the Binance Referral Program
As the name suggests, Binance Referral Program is an extra way to make money from the exchange. Think of it like affiliate marketing, only that this time, the commissions are paid in real-time. For every person you refer to Binance, you will receive a commission on fees anytime the person fulfills a trade on either Binance spot or futures markets.
Here are some general rules to bear in mind before opting to join Binance's referral program.
To earn your referral bonus, each person you refer has to sign up using your Binance referral ID.
You only get paid when your fee commission whenever your referee completes a trade.
You could be disqualified from the program if you try to create fake accounts.
And best of all, there's no limit to the number of family and friends that you can refer.
How to Get Your Binance Referral ID
To participate in the program, you must have signed up as a user on Binance.
Scroll through the dashboard, click on the profile icon, and then on "referral"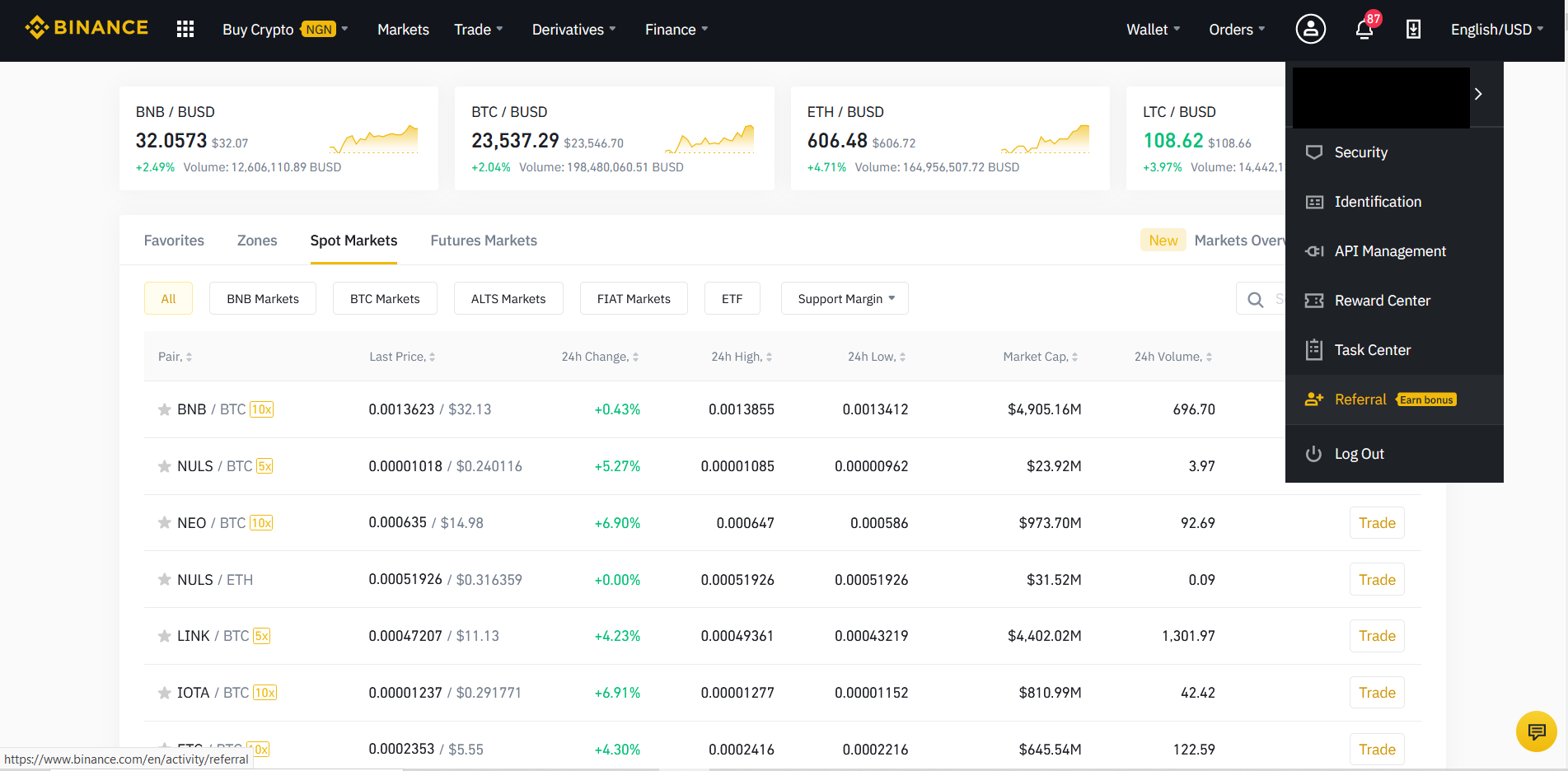 On the referral page, you will find your Binance referral ID.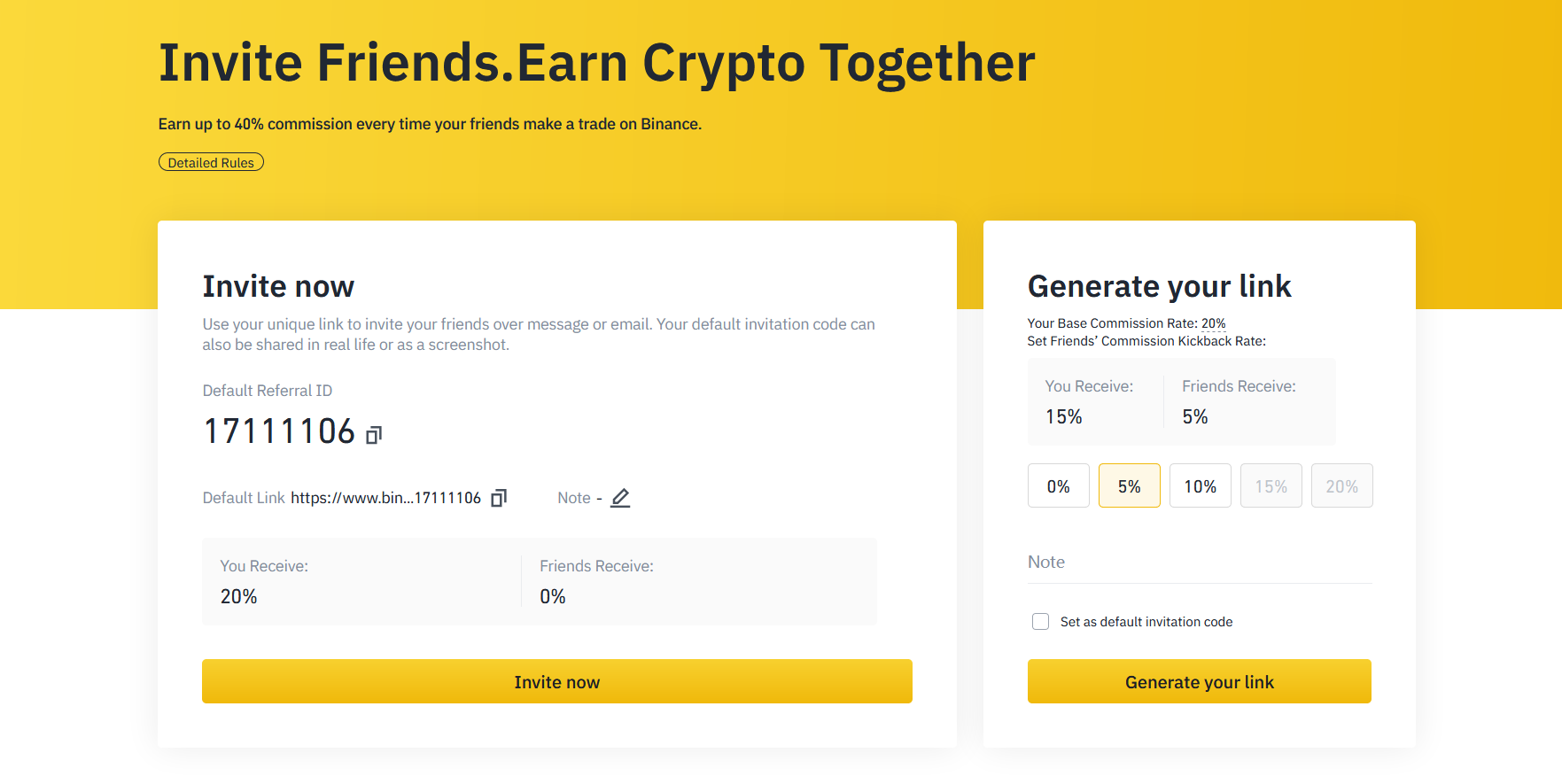 You can also adjust the percentage of the commission you'd like to receive so that your referees can have some kickback. The base referral rate is 20% if your daily average BNB account balance is less than 500 BNB. Otherwise, you can earn up to 40% in commissions.