Bitcoin and Ethereum sentiment remain 'slightly bullish' despite the August dip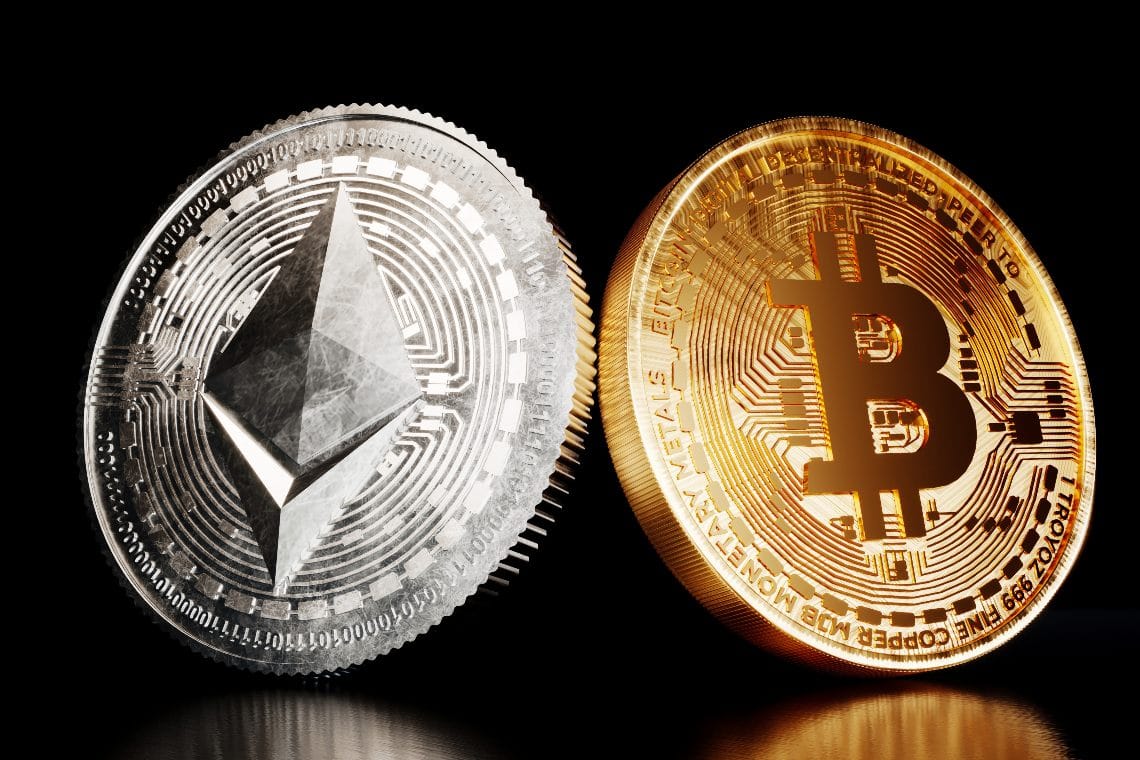 Bitcoin and Ethereum staged a slight comeback over the past month, surging by an average of 18% in an impressive July rally. While the two large-cap assets recorded a slight dip at the beginning of August, data suggests that crypto traders are still very much bullish.
According to data published on August 2 by crypto analytics platform Santiment, Bitcoin trading at $22,927 recorded a weighted sentiment of 0.25 while Ethereum, with a value of $1,587, registered a weighted sentiment of 0.32.
With investors opting to buy the dip, the market sentiment can be interpreted that Bitcoin and Ethereum have not experienced fear, uncertainty, and doubt.
Ethereum's bullishness has emerged amid the latest update on the Merge upgrade that will see the blockchain transition from its current Proof-of-Work (PoW) protocol to Proof-of-Stake (PoS). The network has achieved various milestones since the update.
High gas fees have remained a critical point for users on Ethereum. However, the latest data by Glassnode indicates that Ethereum transaction fees have dropped to 17.5 Gwei, the lowest it's been since May 2020. The burn rate of EIP1559 has also hit an all-time low.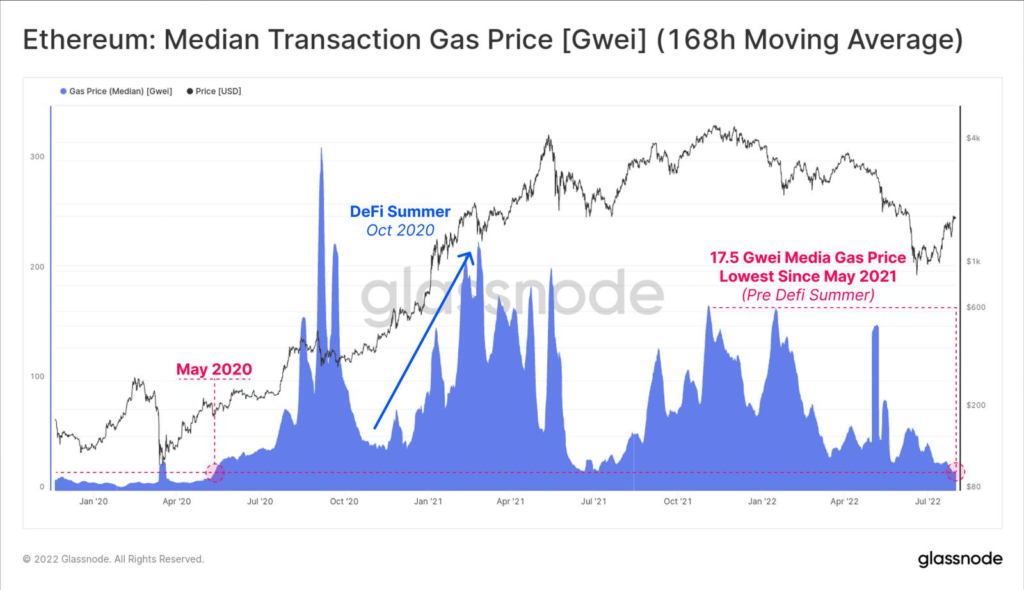 Bitcoin's rally in July came after the Federal Reserve increased its interest rate by 75 basis points. The latest Fed policy seems to favor Bitcoin as it has been trading in a high inflationary environment for a while. It appears investors are betting on the asset to continue rallying with the possibility of increasing rates in the future.