Bitcoin becomes a trillion-dollar asset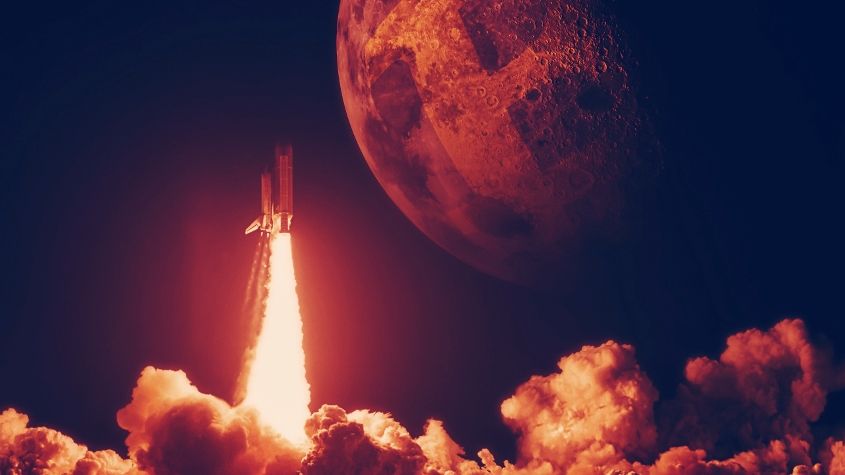 The world's largest cryptocurrency Bitcoin reached a very important milestone today. With the price of the digital asset breaching $55,000, Bitcoin has now surpassed the $1 trillion market cap benchmark. This is arguably the network's most important milestone to date.
With a trillion dollars to its name, Bitcoin has now joined the elite trillion-dollar club, behind the likes of Apple, Saudi Aramco, Microsoft, Amazon, and Alphabet A. That being said, the cryptocurrency is the sixth most-valuable asset in the world.
Bitcoin's monumental rise can be linked to several factors, with inflows from institutional investors topping the list. Whilst the Bull Run of 2017 was spearheaded by retail investors, corporations and legacy institutions are leading the way this time around. A plethora of ultra-high-net-worth investors and institutions have thrown their weight behind Bitcoin, with some dubbing it "digital gold."
Although there were other big-money players before MicroStrategy, the business intelligence firm led the way for many other corporate behemoths. The firm's CEO Michael Saylor has been quite vocal about the potential of Bitcoin as an asset class. Since then, other companies have joined the rally, including Tesla, PayPal, MassMutual, and Square.
Experts predict that Bitcoin still has a lot of room to grow. Different analysts have set price targets in the range of $100,000 to $600,000 per Bitcoin.