Bitcoin Fear and Greed Index slides into the fear zone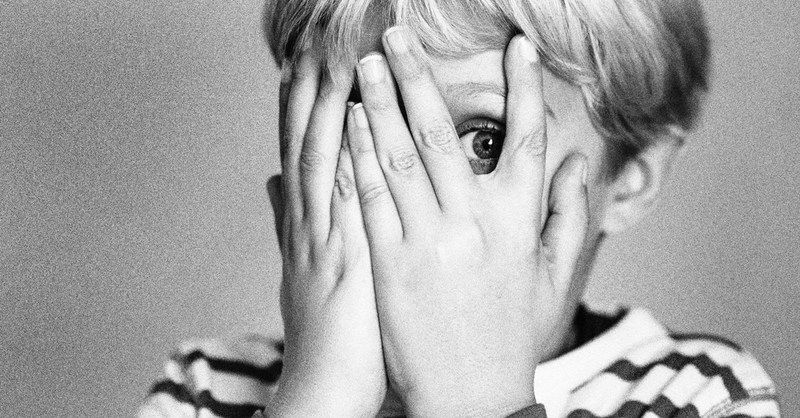 Amid the euphoria and predictions that followed Bitcoin's Bull Run to $42,000, the digital asset quickly slipped to the $30k range, dashing the hopes of all those who had set the next price target at $50k. Since then, Bitcoin had spent more time below $40k, struggling to break through key resistance.
A struggling Bitcoin has affected the Crypto Fear and Greed index. The crypto market sentiment which was "extremely greedy" just a month ago has shifted to "Fear."
As of January 22, the Crypto Fear and Greed index had sharply dropped to a value of 40 from 75 the previous day, and 85 the previous week. This is an indication that within 24 hours the market emotions and sentiments about Bitcoin and other large cryptocurrencies moved from "Extreme Greed" to "Fear." The last time the figures were this low was in early October 2020, when Bitcoin was exchanging hands at around $10,500.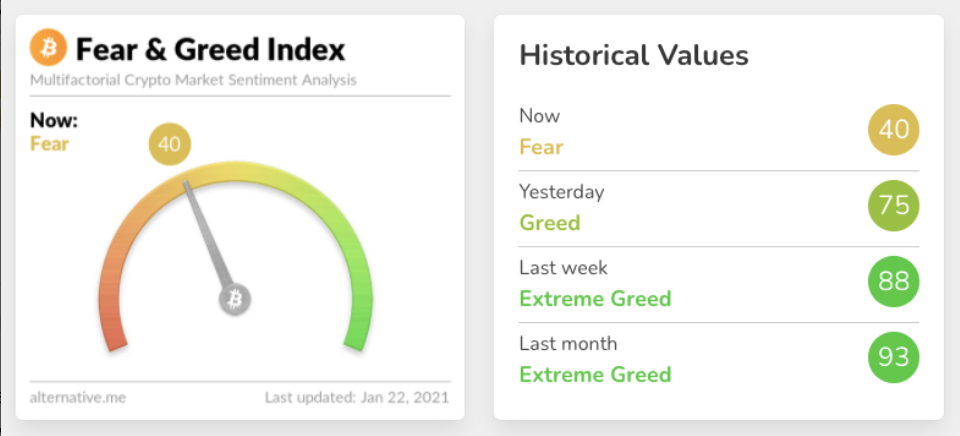 The data from Alternative.me suggests that investors are becoming worried about Bitcoin's inability to retake the $40k region. It may also be linked to Bitcoin's double-spend rumor that was circulated yesterday. On the flip side of the fear is an opportunity to buy the dip.
Several industry players have begun predicting lower prices for Bitcoin. Scott Minerd who is the chief investment officer at Guggenheim, for instance, predicted a drop to $20,000.