Bitcoin is the 8th largest asset in the world, ahead of Alibaba
Following its recent massive Bull Run since November last year, Bitcoin has risen to become the eighth largest asset in the world.
With its market cap now above $650 billion, Bitcoin has overtaken Taiwan Semiconductor Company and Alibaba Group Holding to become the eighth-largest asset in the world, according to data on AssetDash. The new development is less than a week after the digital asset dusted Warren Buffet's Berkshire Hathaway in total market cap.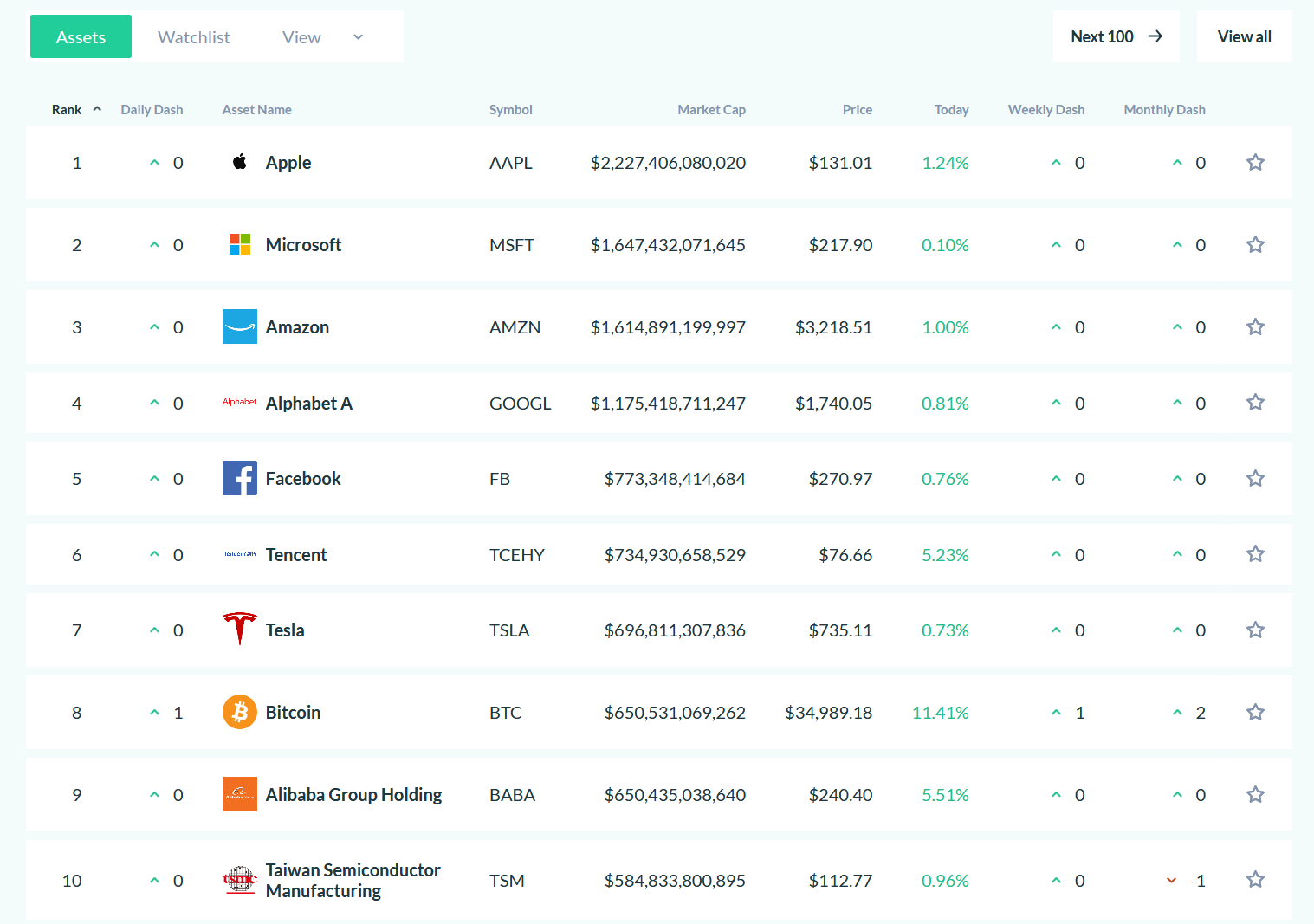 Meanwhile, if Bitcoin manages to maintain its momentum, it could displace two other massive global corporations in the next few days. Tesla and Tencent are currently sitting on a market cap of approximately $696 billion and $734 billion, respectively.
As of press time, Bitcoin was only a $46 billion shy of overtaking Tesla; a move that would require about 8 percent additional growth.
Bitcoin has been steadily hitting new daily highs in the last few days. The reason for its recent Bull Run can be linked to the influx of hedge funds and institutional investors lately. There is a mass exodus of investors who are beginning to lose confidence in fiat currencies into crypto.