Bitcoin mining hash rate plunges to its lowest levels since July 2019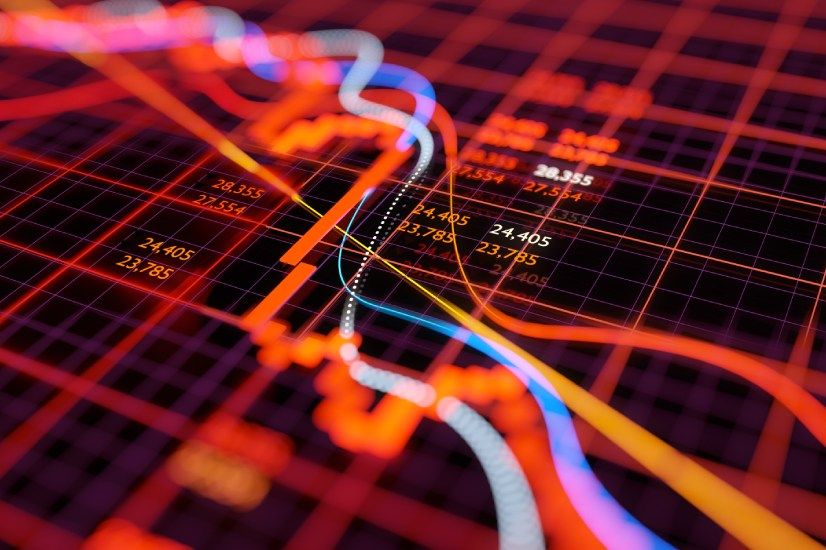 Large scan clampdown of Bitcoin mining operations has sent the network's hash rate crashing to a two-year low. According to data available on Blockchain.com, Bitcoin's estimated hash rate has plunged to 58 TH/s, its lowest since July 2019.
In the past 24 hours, the estimated number of tera hashes per second (TH/s) of the Bitcoin network has dropped to 58.46M, down from its peak value of 198.5M on April 15.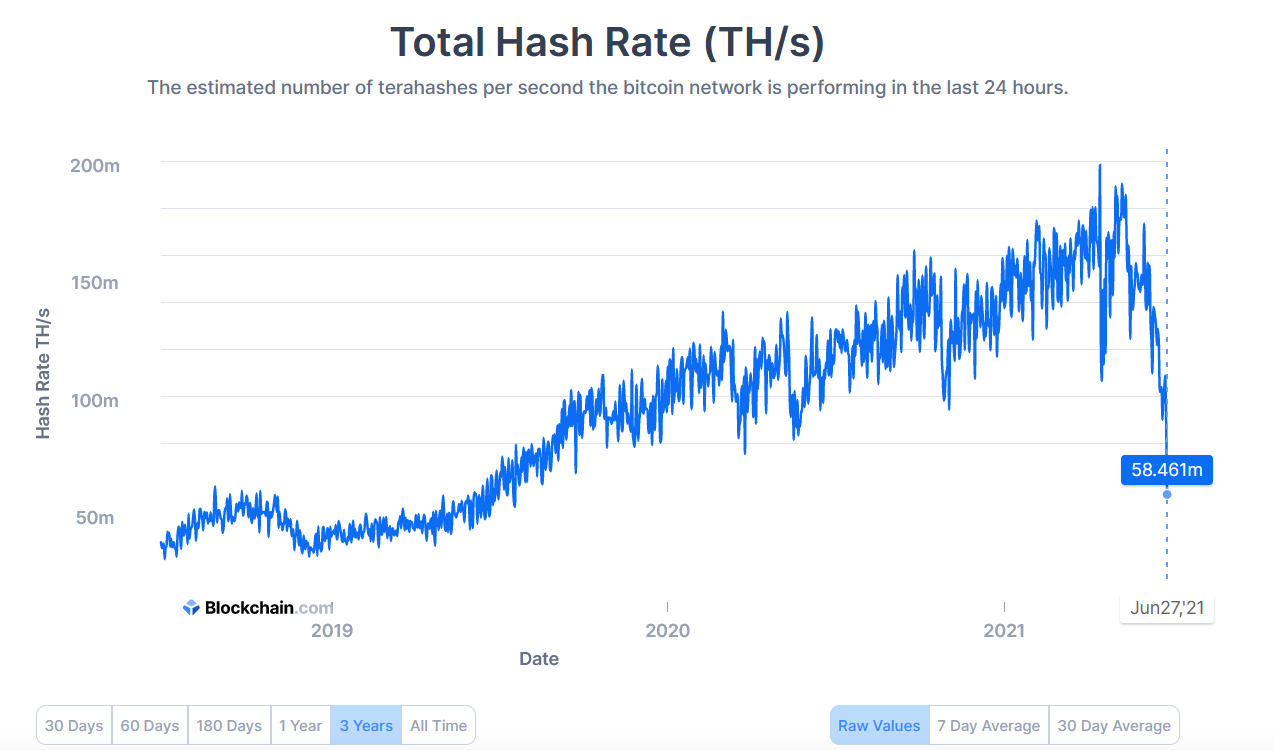 China's clampdown takes the blame
The recent crackdown on Bitcoin mining operations by Chinese authorities appears to be the primary driver of the crash in hash rate. Several Chinese provinces have taken action to crush Bitcoin mining in the country by banning large-scale mining farms. The anti-crypto stance has also seen regulators prohibit financial institutions from using crypto services.
Following the large-scale crackdown on miners, major mining pools, including BTC.com, Poolin, and Antpool, have lost a significant percentage of their hash rate over the past month. Antpool's hash share has dropped from 12.48 EH/s on Friday to 8.75 EH/s as of press time, representing an over 30% crash. Furthermore, millions of ASIC miners have reportedly gone offline in China after official ordered electricity companies to cut supply to mining farms. About 90 percent of Chinese miners are expected to dump their rigs by the end of the month.
Crush crypto promote CBDC
Although China has moved to enforce a stringent stance on cryptocurrencies, the nation has continued to make headway with its central bank digital currency (CBDC). Following its latest guidelines for blockchain development, the country is on track to have the world's most advanced blockchain technology by 2025.
The Asian country is actively testing its CBDC through digital Yuan lotteries across the country.
A silver lining
While Bitcoin's price has remained under a lot of pressure due to the regulatory uncertainty from China, the crackdown is expected to dramatically reduce the concentration of the network's hash rate. To an extent, this will further push the decentralization narrative of the flagship cryptocurrency.
And although Bitcoin is down by almost 50% from its all-time value, the recent development suggests that the digital asset can survive attempts to crush it by major superpowers. Miners are relocating to more crypto-friendly regions in North America, Kazakhstan, Russia, and other countries. There is the likelihood that Bitcoin's hash rate will recovery from its humongous drop over the next few months.