Bitcoin network hits new difficulty level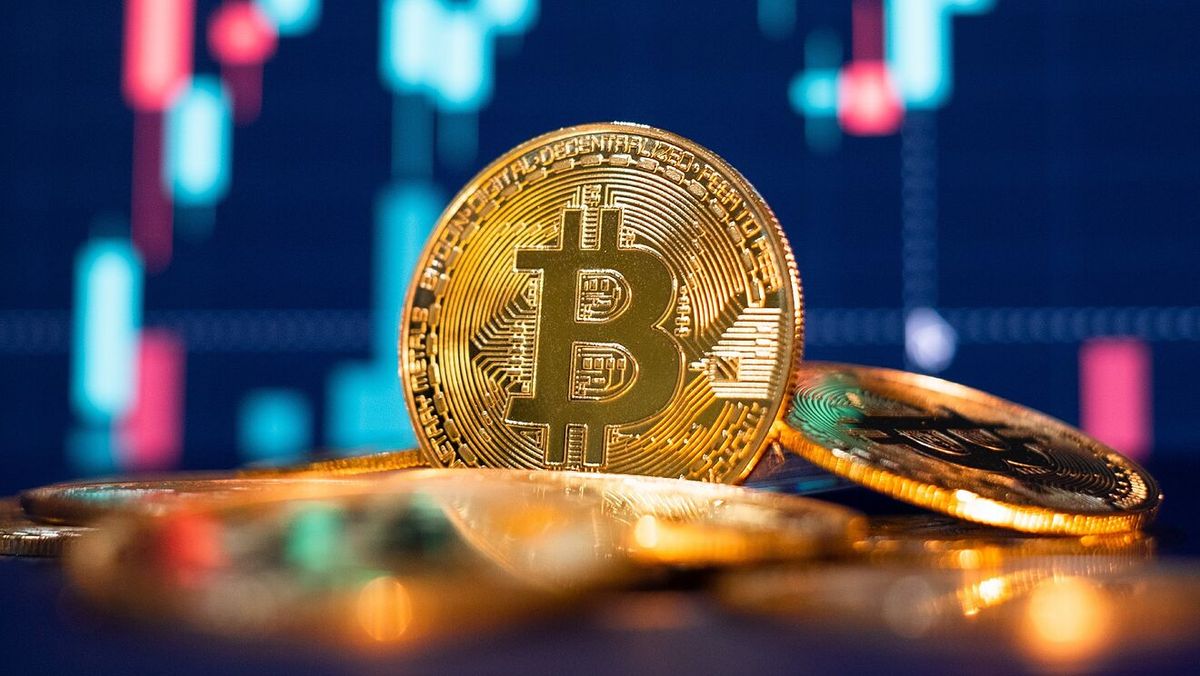 Moments after Bitcoin miners released the 19th millionth BTC in circulation on Friday, the mining difficulty of the Bitcoin network climbed to a new all-time high of 28.587 trillion.
For the uninitiated, Bitcoin's network difficulty is the computational power required to mine BTC blocks.
According to data from Blockchain.com, an estimated hash rate of 201.84 EH/s is required to mine the flagship cryptocurrency.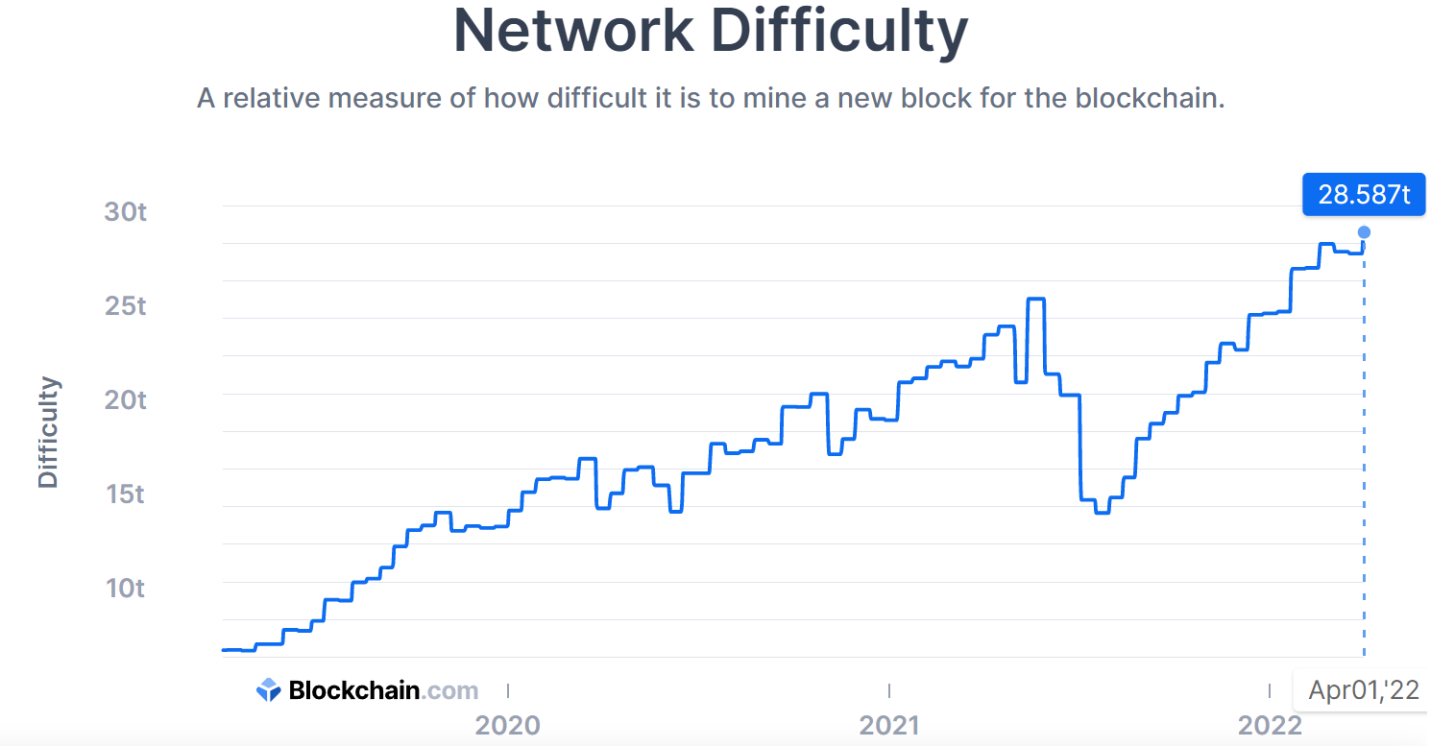 Alongside the surge in the network difficulty, Bitcoin's hash rate has held good ground throughout the year, breaking into an all-time high of 248.11 EH/s on Feb. 13.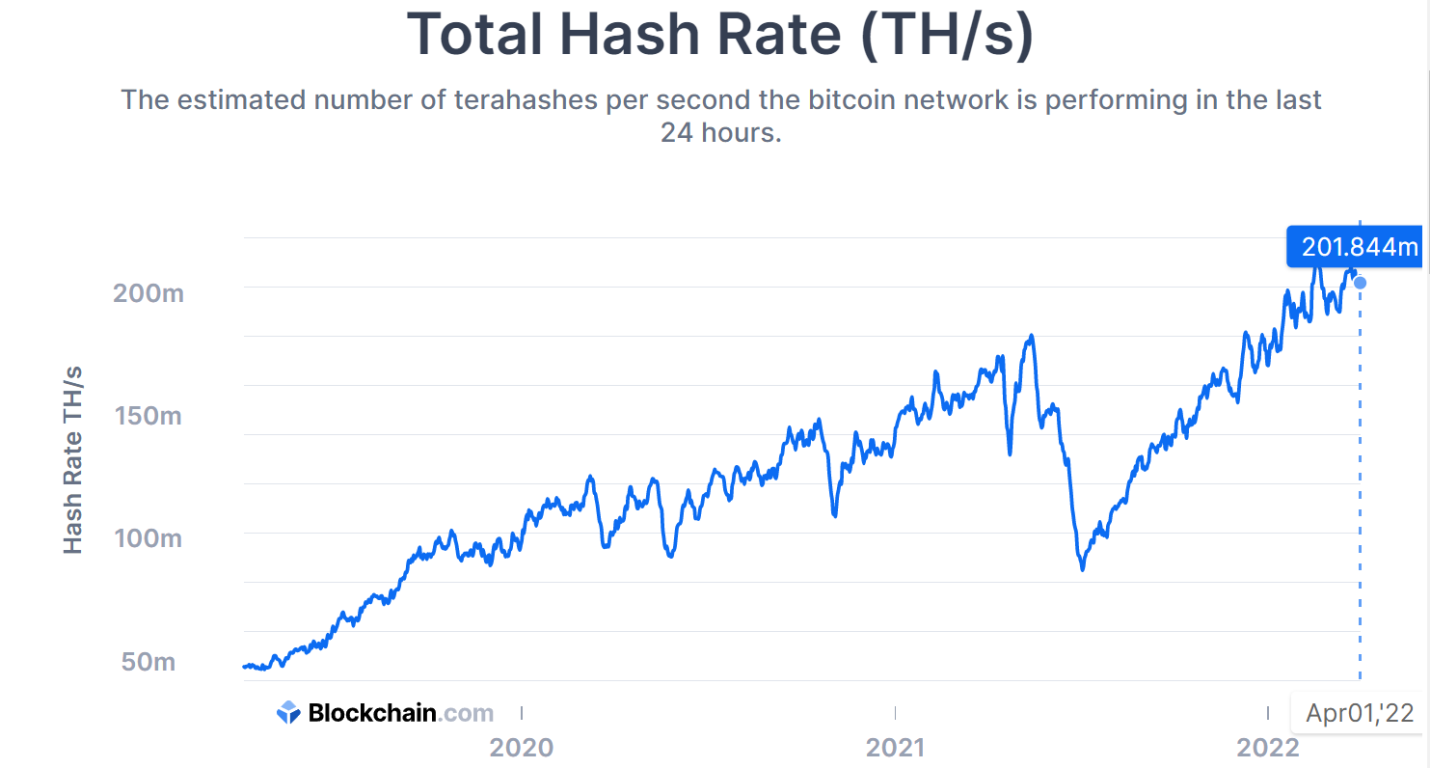 One of the advantages of a higher hash rate is the resilience it offers against double-spending attacks, which entails reversing BTC transactions over the blockchain by controlling at least 51% of the Bitcoin hash rate.
Prior to reaching an all-time high, the BTC network difficulty had a slight wobble and declined from 27.96 trillion to 27.55 trillion on March 4, eventually dipping to 27.45 trillion until Mar. 30. Before the slump, the Bitcoin network had grown consistently from July 2021.
With just 2 million BTC left to mine as rewards, the BTC network is touted to grow stronger as miners continue to support the thriving community.
Out of the total supply of 21 million BTC, the remaining 2 million BTC is estimated to be eventually mined around 2140.
Meanwhile, a Terra wallet belonging to LFG (Luna Foundation Guard) amassed $139 million in BTC, bringing the entire BTC in its coffers to 31,000 BTC ($1.47 billion). The wallet started collecting huge amounts of BTC as far back as Jan. 2021 and hasn't sold any since then.