Bitcoin on exchanges drop lower as hodlers resume accumulation
According to Glassnode, a data analytics website, the number of Bitcoin on exchanges is beginning to decline, an indication that Bitcoiners have resumed accumulating the digital gold.
The amount of Bitcoin held on exchanges has gradually declined since the beginning of 2021. As reported by BTC PEERS on February 14, institutional investors have been able to accumulate up to 3% of Bitcoin's circulating supply.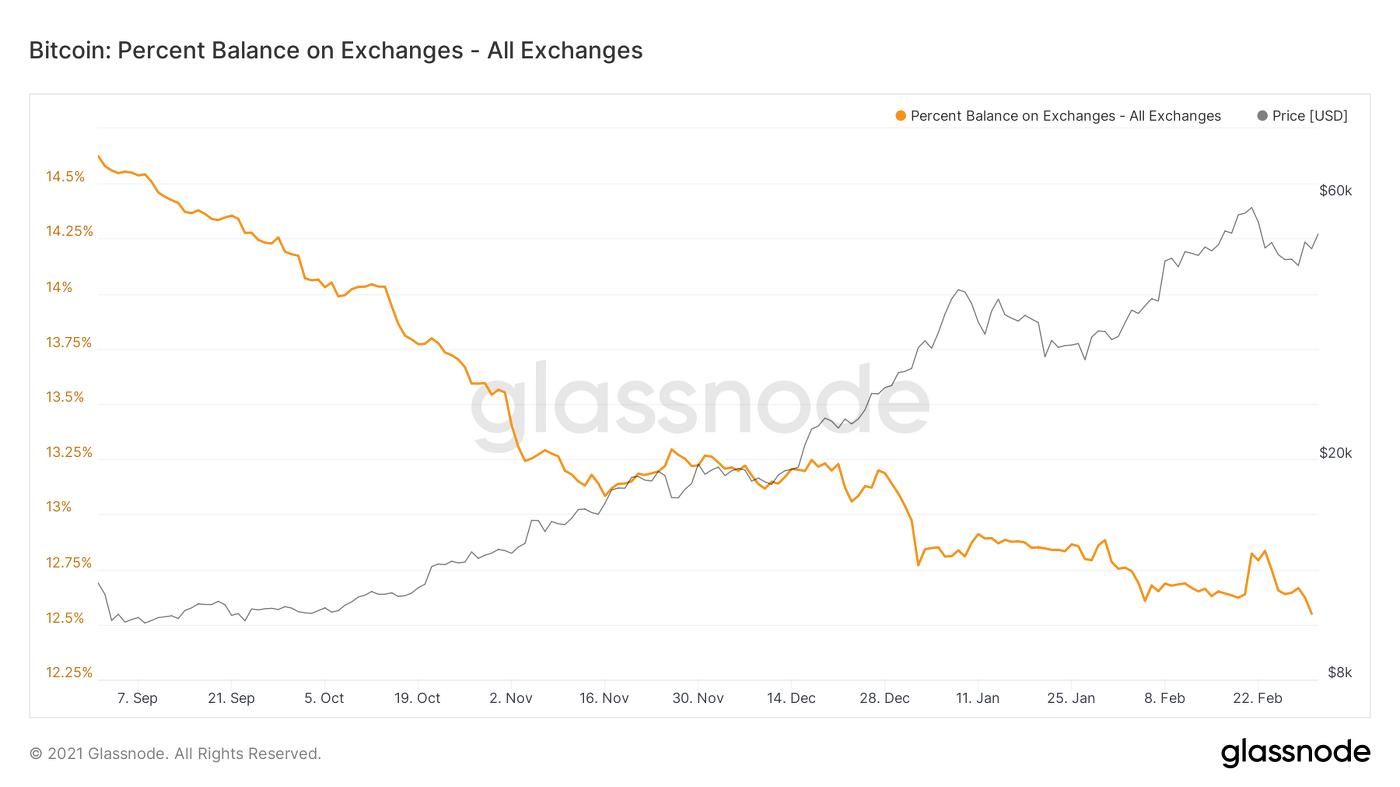 That being said, the basic assumption is that when Bitcoin is withdrawn from exchanges en masse, it is an indication that investors are stashing their holdings, as opposed to looking for short-term gains.
As per the data from Glassnode, there was a 2% drop in the number of Bitcoin held on exchanges between February 23 and March 2. This is equivalent to around 52,900 Bitcoin units ($2.7 billion).
It appears that a significant percentage of institutional investors see a future in Bitcoin. The sustained demand from this class of investors has now forced the number of Bitcoin on exchanges to new lows. Historically, a current amount of 2.3 million Bitcoin on exchanges tallies with the numbers as of July 2018, when Bitcoin was priced at around $7,400.
Glassnode is reporting the inevitable which is that Bitcoin's liquid supply is sharply declining, with institutional investors moving to dominate the market.
Check our guide of the most promising crypto