Bitcoin Payments Proliferate Globally as Strike Extends Operations to 65 Countries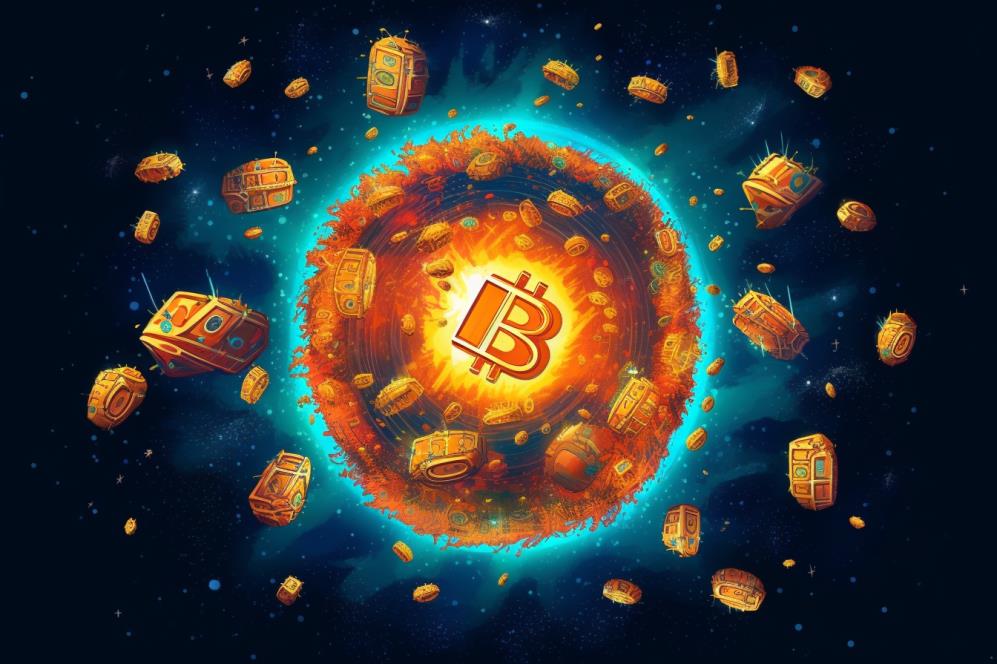 In the ever-evolving crypto universe, the Bitcoin-centric payments application Strike is stepping up to make a substantial mark. Amplifying its reach to an impressive total of 65 global markets, the innovative platform spearheaded by Jack Mallers, is on an audacious mission to reiterate the viability of Bitcoin transactions across the world, with a special emphasis on frictionless onboarding. With regulatory challenges encircling the U.S. crypto space, this strategic expansion stands as a testament to Strike's staunch commitment to its Bitcoin-first approach.
Founded in 2019, Strike has always aspired to emerge as a global equivalent to the likes of Venmo or Cash App, harnessing the power of Bitcoin and crypto. The platform, already operational in the U.S., El Salvador, and Argentina, adds a total of 65 additional global markets to its operational ambit.
In a candid conversation with Fortune, Mallers, the 29-year-old entrepreneur at the helm of Strike, extolled the app's capacity for seamless Bitcoin and Tether transfers. According to him, the demand for such a monetary app, coupled with clear divergence from murky crypto exchanges and rampant unregistered licensing regimes, is in billions.
In an industry fraught with regulatory uncertainties and litigations concerning unregistered securities, Strike's unwavering focus on Bitcoin serves as a substantial endorsement. Mallers contends that Bitcoin's unique characteristics, especially the fact that it is not owned by anyone, sets it apart from all other instruments in the industry.
Even as the SEC regards Bitcoin as a commodity, not a security, Strike has opted for a regulation-first approach within the U.S. In the state of New York, where the app is not currently available, Strike is in the process of procuring a BitLicense.
The decision to relocate Strike's global headquarters to El Salvador, a nation which recently implemented a crypto-friendly digital assets law, acted as a catalyst for the platform's global market expansion. Strike, alongside Bitfinex, obtained one of the initial licenses under this novel regulatory regime.
Despite its early retreat from the Bitcoin experiment in El Salvador due to technical glitches and slow adoption, Strike remains committed to its mission. Mallers believes that the success of this initiative cannot be solely gauged by merchant adoption, citing increased tourism as an indication of positive impact.
As it navigates the crypto landscape, Strike's next objective is to expand its banking services to facilitate exchange between Bitcoin and fiat currency. In light of recent network congestion and surging fees on Bitcoin transactions, this indeed is a formidable challenge. However, Mallers is hopeful of rolling out new features, such as a debit card, in the upcoming year.
Strike also allows its users to transfer between USD and other currencies using Bitcoin as an intermediary, although currently limited to twelve countries across Africa, Central America, and Southeast Asia. Furthermore, it uses Tether, a dollar-pegged stablecoin known for its opaque accounting, to hold dollar balances in the app, a decision driven by user demand in the Global South.
Strike's global expansion could be a game changer, allowing people around the world to transact with one another, and setting a precedent in the application of the Lightning network for payment services.
The bold expansion of Strike paints a promising picture of the future of Bitcoin and decentralized crypto ecosystems. Its strategic pivot towards markets beyond the US and its robust commitment to regulations highlight a pragmatic approach that could potentially inspire similar platforms.
As it treads the path of global expansion, the ability to continually innovate and adapt to the ever-shifting dynamics of the crypto world will be crucial for Strike. This endeavor also offers valuable lessons to other DAO and crypto initiatives, underlining the importance of regulatory.