Bitcoin PayPal trading volumes quintuple since November
Since PayPal rolled out its crypto service to U.S. account holders in November, Bitcoin buying and selling volumes on its platform have surged by more than 500% in the last 2 months. Data reveals that transaction volumes have risen from around $20 million in November to more than $100 million, as of press time.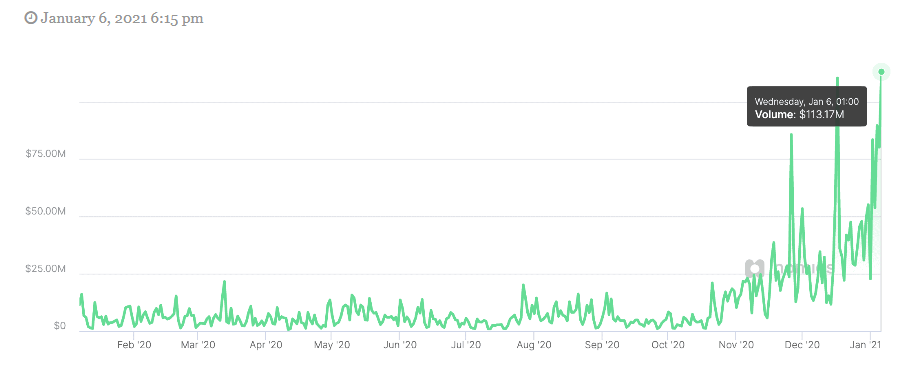 The data was revealed by crypto exchange, itBit – PayPal's provider. According to the exchange, volumes have increased by up to ten times since PayPal launched its crypto service. This shows a significant demand for Bitcoin from PayPal's over 280 million customers. Meanwhile, the payment giant is expected to allow its 26 million merchants access to crypto payments early this year.
PayPal's numbers confirm that institutional investors are not the only ones driving the price of Bitcoin. Retails players have been contributing their bit too.
Considering PayPal's existing infrastructure, this is a huge win for digital assets. Following a full roll-out to its global markets, regular users will be able to buy, store, sell and hold digital assets. According to Dan Morehead of Pantera Capital:
When PayPal went live, volume [at itBit] started exploding. The increase in itBit volume implies that within two months of going live, PayPal is already buying more than 100% of the new supply of bitcoins.