Bitcoin shoots past $41k. Is $50k next?
Bitcoin has reached a new all-time high of $41,000. This is coming after the digital gold blasted through the $40,000 psychological wall yesterday and then retraced to the $37.5k range almost immediately.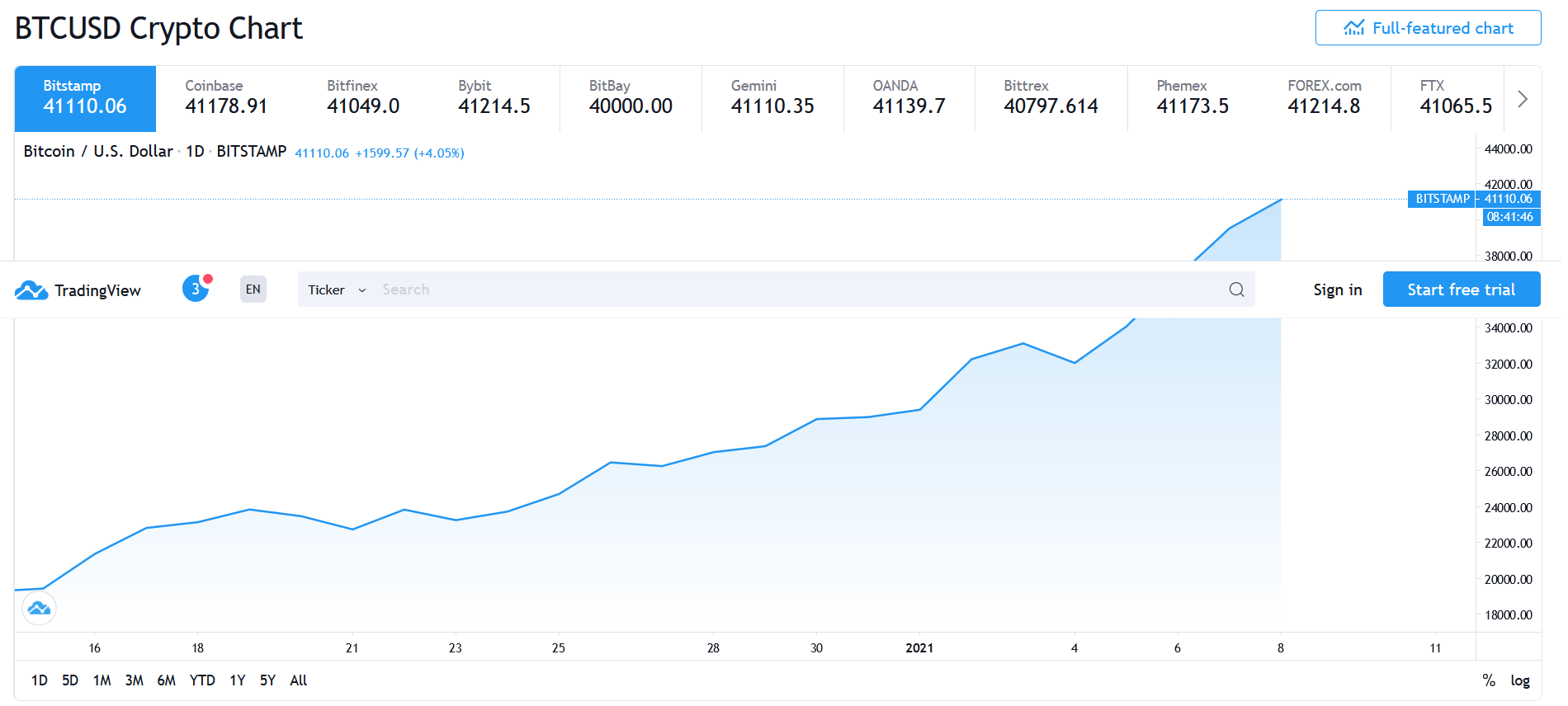 The digital asset is showing no signs of slowing down, despite warnings of being in the "overbought" zone. Sell orders are being eaten up almost immediately.
Yesterday, January 7, Bitcoin reached the $40,000 benchmark but quickly dropped by over 5 percent. Less than 24 hours later, Bitcoin has tested and broken the $40k mark a second time. As if that was not enough, it went ahead to break past $41k, continuing its massive rally.
Bitcoin's rally can be linked to a plethora of factors. First, a lot of FOMO (fear-of-missing out) is going on. Considering the number of price predictions from prominent players, one could argue that missing the Bitcoin train now may be akin to losing a million dollars.
Active Bitcoin purchases from hedge funds such as Grayscale cannot also be ruled out. Grayscale, for instance, now hold more than $20 billion in Bitcoin.
A third factor could be Ripple's recent battle with the SEC. Investors may be abandoning ship and jumping on the Bitcoin train.
Overall, if Bitcoin maintains its current momentum, $50k may just be a few days away.
Check our guide of the most promising crypto