Bitcoin tops PayPal by 62% in the number of transactions processed in 2021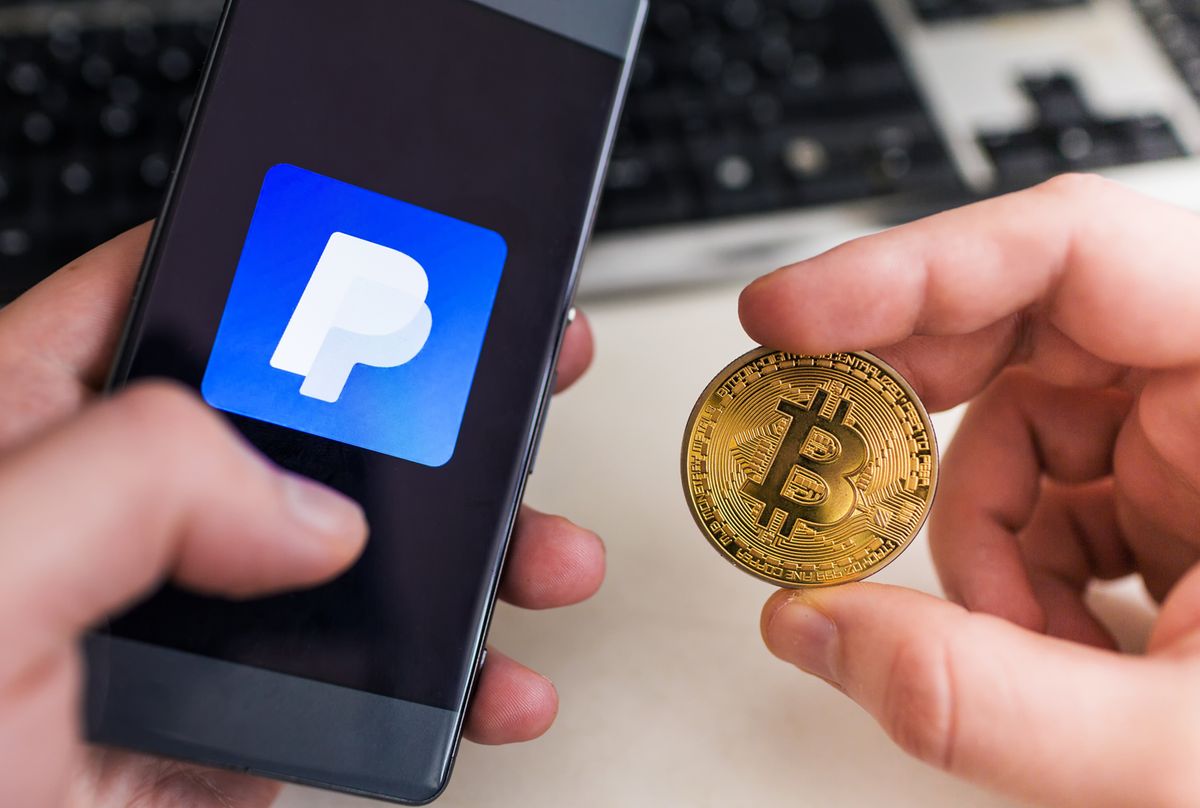 Although critics continue to argue the viability of Bitcoin as a global payment option, the flagship cryptocurrency has continued to show promise in adoption and growth as it processed 62% more transactions in terms of dollar value than PayPal this year.
Blockdata published a report on Nov. 23 comparing Bitcoin with payments giants MasterCard and Visa. The Blockdata report focused on whether Bitcoin could compete with the two payment networks, and the conclusion was positive.
Since the beginning of the year, the Bitcoin network has consistently processed about $489 billion per quarter, while PayPal processed $302 billion per quarter. However, MasterCard and Visa were way ahead at $1.8 trillion and $3.2 trillion per quarter, respectively.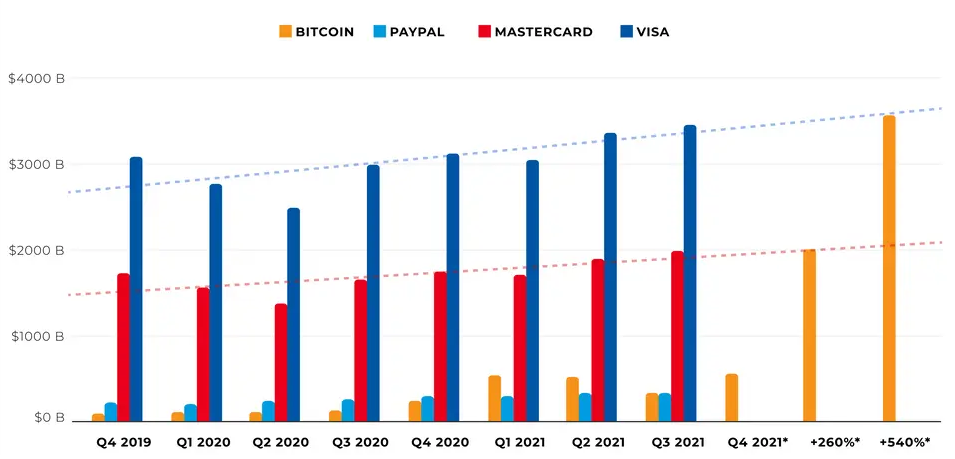 The figures indicate that Bitcoin still has some catching up to do before it can measure shoulders with MasterCard and Visa, but it could happen sooner rather than later judging by the progress made by the digital asset. This is because Bitcoin reached its current level of adoption after just 12 years of existence, beginning with a handful of enthusiasts.
Blockdata classifies MasterCard and Visa as spending technologies while referring to Bitcoin as a saving technology. The research firm noted a few factors that could help bring Bitcoin to the levels of processing on the two established payment networks. These factors include the number of transactions, the average amount of BTC per transaction, and Bitcoin's price itself. However, what matters most is if the Bitcoin network could handle such large volumes of transactions.
Bitcoin's ability to handle more transactions will hinge on the implementation and improvement of scaling solutions. The most effective solution currently deployed is the Lightning Network, which reached an all-time high capacity in late September 2021. A record number of nodes and payment channels were also registered within that period.
According to Arcane Research, it is estimated that the Lightning Network would grow to 800 million users by 2030. It mentioned remittances, gaming, and streaming as major use cases that would boost the adoption of the scaling solution.
With the performance of the Lightning network so far, the possibility of the Bitcoin network measuring up to MasterCard and Visa looks very likely, and it is a matter of when not if anymore.