Bitcoin transaction fees drop by over 50% in 2021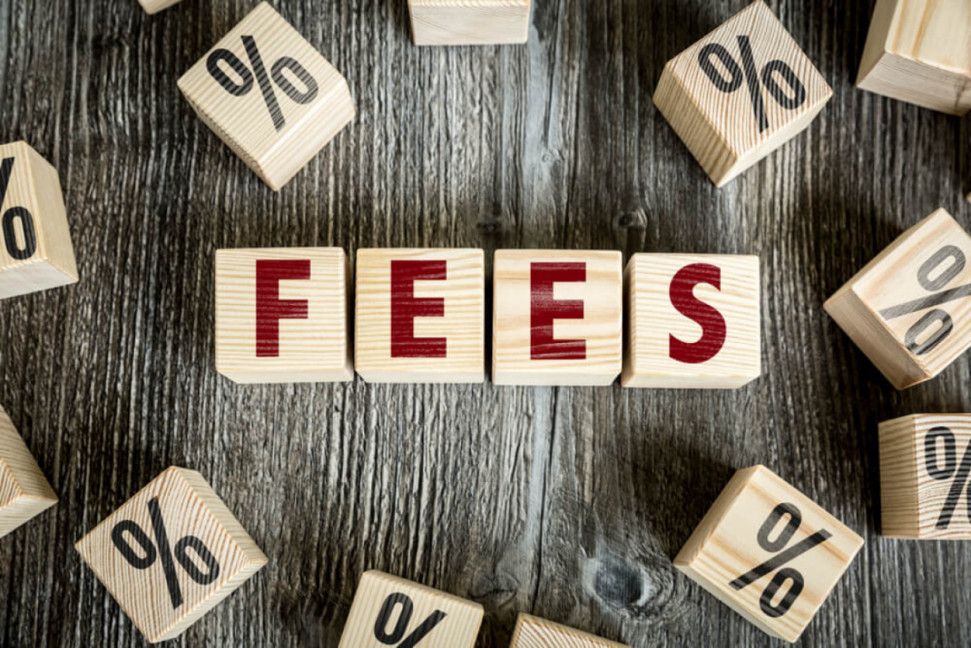 According to data from investment research platform YCharts, the average transaction fee of the Bitcoin network (BTC) has dropped by 57.97%, from $4.40 to $1.80 this year.
A number of factors may have contributed to the network's lower transaction costs. For one, it may not be unconnected to the quick growth of the Bitcoin Lightning Network. This allows transactions to be performed off the blockchain.
The average transaction fee on the Bitcoin network reached an all-time high of $62.8 per transaction on April 21. This was largely caused by miner outages in China which slowed block production at a time when demand for Bitcoin was high.
Secondly, reduced skepticism among Bitcoin miners may have also contributed to the lower fees as miners have not lost interest in processing transactions. If this happens, the mining difficulty, which measures how difficult it is to validate a Bitcoin transaction, falls.
Furthermore, the decongestion of the mempool, the collection of all pending transactions awaiting confirmation, may have played a role in the lower fees. All transactions sent to the Bitcoin network are kept in the mempool until it receives confirmation. A large mempool may encourage miners to support more lucrative transactions as each BTC block has a certain size of 1MB.
According to a chart from Blockchain.com, the size of the Bitcoin mempool has been well below its maximum capacity.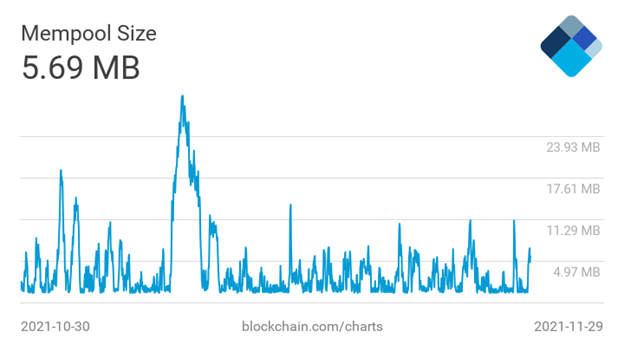 Another possible reason for the decline in transaction costs is the fact that traders and holders of Bitcoin tend to use less BTC, and a drop in demand causes a fall in the cost per token, which ultimately decreases the transaction fees.
Meanwhile, the average transaction count has also experienced a significant drop in recent months. There was an average of over 350,000 transactions per day at the start of 2021. However, this figure has dipped to between 250,000 and 213,000 transactions per day.
Likewise, Ethereum fees have also plummeted along with the rest of the cryptocurrency market. The average transaction fee of the Ethereum network peaked at $69.92 on May 12, 2021, but as of press time, it stands at $4.90.
In other news, BTC PEERS reported that Bitcoin soared by over 7% on Sunday, putting the bulls back in charge and starting the new week with a bang after a tumultuous weekend that saw the price plummet.