Bored Ape Yacht Club (BAYC) overtakes CryptoPunks in all-time sales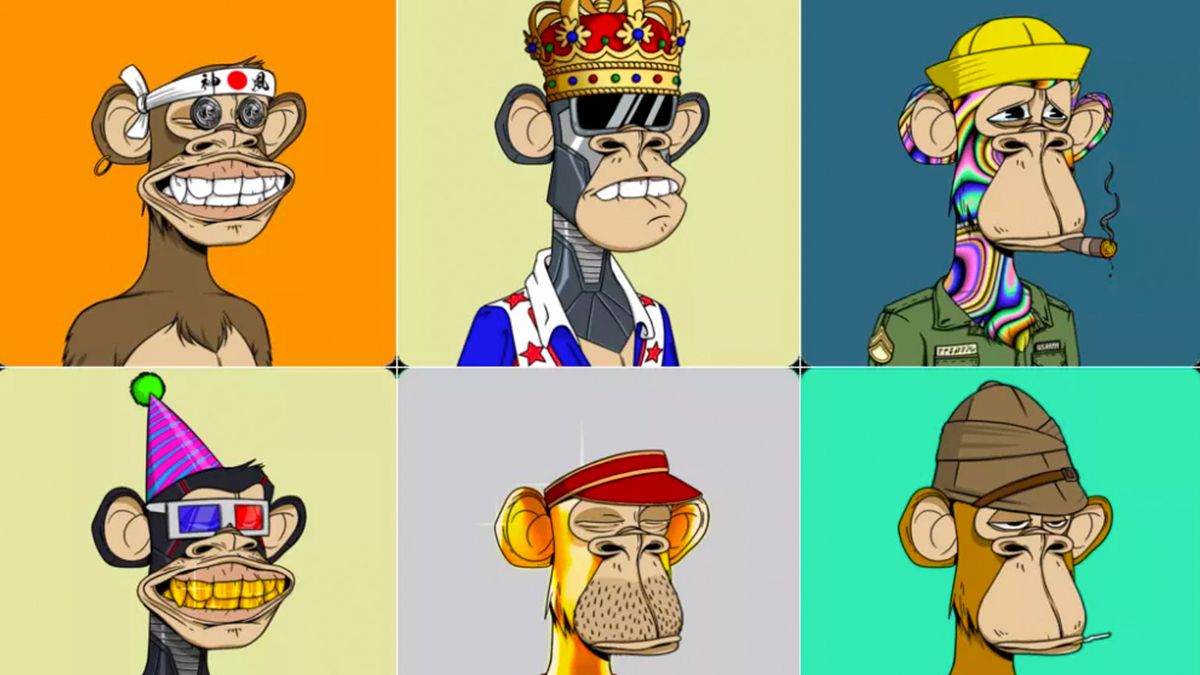 The all-time sales volume of the popular Bored Ape Yacht Club NFT collection has now surpassed CryptoPunks, making it the second-largest NFT collection in the world.
Launched in April 2021 by Yuga Labs, Bored Ape Yacht Club (BAYC) has grown to become one of the most sought-after NFT collections. The 10,000-sized collections of ape avatars have enjoyed significant patronage from celebrities and individuals, and now has a total sales volume of over $2.4 billion.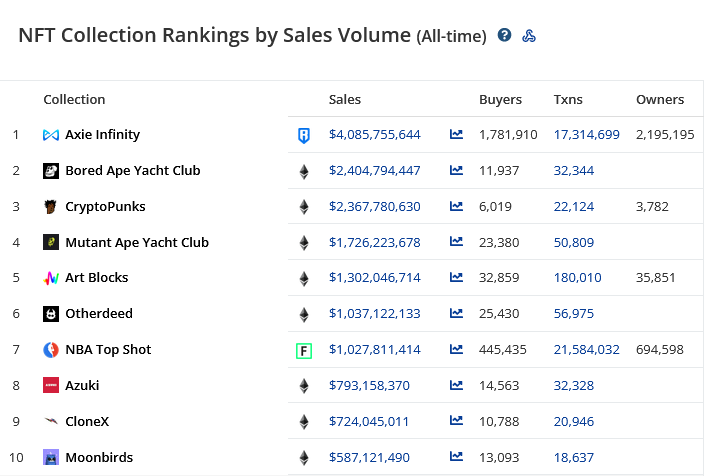 Interestingly, BAYC did not launch with a bang. The project struggled in its first month, generating less than $40,000 in sales. At that time the average sale value was $213.39, and there were just 176 transactions from 141 unique buyers.
May 2021 was a turning point for BAYC. With the NFT market heating up, Ethereum's native currency reach a then all-time high of $4,362. A portion of this huge liquidity poured into Bored Ape NFTs. Within 31 days, its sales volume surged to approximately $17 million, representing a 45,463.5% increase in a month. The number of unique buyers and total transactions also received a boost, soaring by 2,417.73% and 5,158.52%, respectively from April.
By August 2021, BAYC sales had touched a new milestone despite the bearish sentiments that surrounded Tesla's move to remove Bitcoin as a payment option for its products and China's increasing crackdown on crypto mining activities two months earlier. Within the period, the collection raked in approximately $299 million, although its total transactions and unique buyers dropped. Meanwhile, its average sale value grew to $85,288, representing a 551% increase from July's $13,091.
With the exception of Axie Infinity, CryptoPunks dominated the NFT market for a long time. Released by Larva Labs in 2017, CryptoPunks features 10,000 characters and is one of the legacy collections in the space. However, NFTs were not a big deal in their early days, and as a result, the collection did not see a minimum of $1 million in monthly sales volume until September 2020 when it generated $2.96 million.
Its total transactions and unique buyers were also very low in its early days, with just 2,079 transactions from 292 unique buyers in the first 39 months.

CryptoPunks sales took off in 2021, with a minimum of $6 million monthly. On the upper side, the collection saw a monthly all-time high of approximately $679 million in August 2021. However, amid the ongoing crypto winter, monthly sales have dropped below $100 million since January 2022. Between May and August, Punks sales have been less than $50 million.
Much of this decline could be attributed to the current state of the crypto market, which has led to a significant reduction in the number of unique buyers and average sale value.