Bowie comes back to life in new NFT project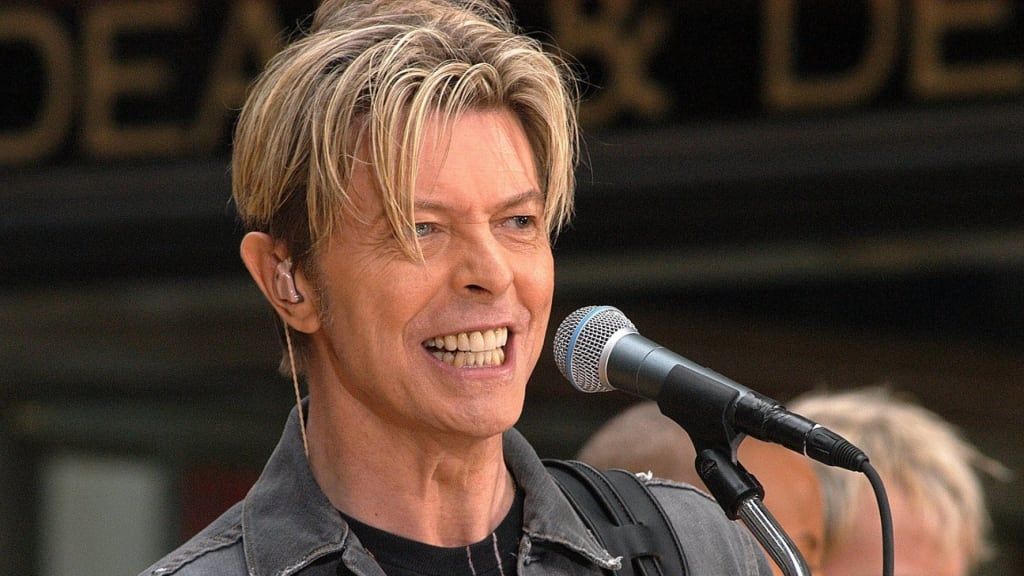 "Bowie On The Blockchain," a charity NFT project celebrating David Bowie's musical legacy, is set to launch on Sept 13.
The project is being launched in conjunction with OpenSea, alongside Web3 outfit, We Love Arts. It will feature works from nine different artists who were all inspired by their love for the legendary artist.
According to a statement on DavidBowie.com, Bowie On The Blockchain was launched with the approval of the Bowie estate. The statement also talked about the ideology behind the project.
Bowie on the blockchain brings together nine of today's leading artists in the NFT space who have created their own unique takes paying homage to David Bowie and his influence across their artistic and personal identities.
The nine digital artists who contributed to the project are Defaced, FEWOCiOUS, Glam Beckett, JAKE, Jonathan Wolfe, Lirona, Young & Sick, Osinachi, and Nadya Tolokonnikova of Pussy Riot.
Describing the late artist to reporters, Tolokonnikova of Pussy Riot said in a statement:
David Bowie to me is a platonic ideal of an artist, charismatic, passionate, imaginative, magnetic af, he always puts art x curiosity x subversion over profit, a magician and a muse. I'm in awe and will always be. David Bowie is my dad.
Posthumous NFT projects have not always been received well by fans. However, the Bowie On The Blockchain project hopes to appeal to its fans as 100% of the profit will be donated to CARE, a charity dedicated to, "save lives, defeat poverty, and achieve social justice by putting women and girls in the center."
Bowie's wife Iman is the first-ever global advocate for the charity.
Check our guide of the most promising crypto