Burnt Finance raises $8M in Series A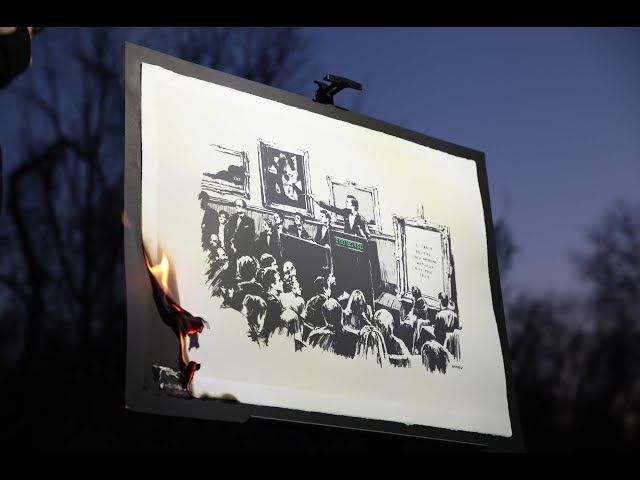 Burnt Finance, a crypto startup that became famous for burning an original Banksy artwork and then selling higher as an NFT, has raised $8 million in a Series A round led by Animoca Brands.
Other participants in the capital raise include Alameda Research, DeFiance, Figment, Multicoin Capital, Play Ventures, Spartan Capital, Terra, and others.
Of all the investors, Multicoin is perhaps the most popular, having been investing in blockchain projects since 2017. The company has invested in Solana, NEAR, MobileCoin, and several other projects.
Following the investment, Burnt Finance will launch its multi-language NFT marketplace. The platform will integrate some DeFi features like NFT lending, fractionalization, liquidity mining, and GameFi.
The company explained that its platform would provide permissionless access to digital collectible, adding that its model enables low fees and fast transactions. It also disclosed that it had 160,000 users on its waitlist and had processed over $100 million in trading volume in just seven days of its Spark testnet.
Yat Siu, the executive chairman and co-founder of Animoca Brands, said: "Minting and trading assets in a permissionless ecosystem is crucially important to the economic groundwork of the open metaverse."
Speaking of NFT marketplaces, Burnt has a lot of work cut out for it. The space is currently dominated by the likes of OpenSea, SuperRare, Rarible, and NiftyGateway. However, Burnt may have a chance seeing that it will be building on the less-populated Solana blockchain. There are also plans to expand to other blockchains, including Terra.