Chainge Finance: The most liquid DEX on the market. Best crypto rates across 9 chains & 20+ DEXs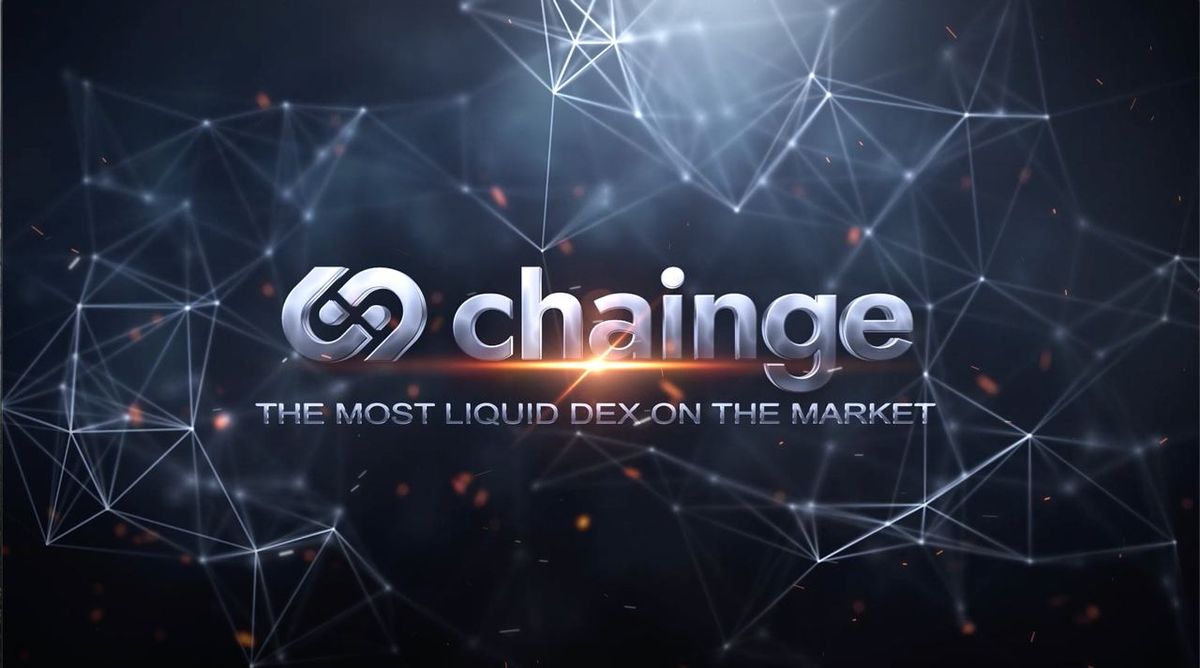 There is little doubt that decentralized finance (DeFi) is revolutionizing finance and empowering millions.
A level deeper, DeFi aligns with the vision-mission of the creator of Bitcoin, Satoshi Nakamoto, who wanted to promote financial inclusion, allowing ordinary users to steer their financial ship. Fast-forward 13 years later, DeFi is a multi-billion dollar industry.
As of late April 2022, the cumulative value of all assets locked in various DeFi protocols exceeded $200 billion.
The Role of DEXes in DeFi

A big part of DeFi action is in Ethereum but also across all active smart contracting networks. As the sector expands, the role of decentralized exchanges (DEXes) is increasingly evident. DEXes enable users to permissionless swap digital assets without intermediaries.
They are conveniently accessible on secure blockchains through non-custodial wallets like MetaMask. The capability--and the opportunities it has unveiled to thousands of users and projects--, of DEXes and smart contracts deployed on public chains cannot be understated.
However, there is an emerging problem of liquidity caused to some extent by cross-chain limitations. It is a concern that, until now, had remained unresolved. Among those that realize how critical liquidity is for smooth asset exchanging is Chainge Finance.
Chainge Finance: An all-in-one cross-chain Asset Swapping and Management Solution
Chainge Finance offers practical solutions in trustless digital asset swapping. Top of Chainge Finance's agenda is to improve people's lives packaged and offered through a secure, intuitive, and easy-to-use interface.
The DeFi platform has already established itself as a DeFi authority, available as a mobile app, allowing users to instantly swap over 200 digital assets spread out across 24 EVM and non-EVM compatible chains relying on the liquidity provided by users. However, by launching the cross-chain liquidity aggregator Chainge Finance now pulls liquidity across nine chains such as Ethereum, Ethereum Virtual Machine (EVM)-compatible networks like Tron, Polygon, and Avalanche - which is a historic first and amounts to over $40 Billion in total aggregated liquidity. Chainge has integrated over 20 decentralized exchanges (DEXes), spread across different chains, enabling cross-chain swapping at a higher rate than on DEXs such as Uniswap in Ethereum and ARB, PancakeSwap in the BNB Chain, SushiSwap in ARB, Polygon, and Avalanche, CronaSwap in CRO, and many more. Chainge Finance, while already the most liquid DEX, will progressively add more chains and aggregate liquidity from more DEXs going forward.
The Chainge Finance DEX is powered by a unique cross-chain aggregating smart-router made possible by its patented DCRM technology. At the same time, it incorporates advanced pathfinder algorithms that are central to facilitating a smooth cross-chain token swapping experience while retaining extremely high liquidity levels, thus drastically lowering slippage.
A hallmark feature offered by Chainge Finance that's convenient and practical for DeFi traders operating from various active smart contracting platforms is this all-in-one cross-chain liquidity aggregator. This tool rids the need for typically busy and time-constrained DeFi users to hop between DEXes, wallets or chains before initiating a swap. The process of manually checking, among other variable fees, slippage, and prices, is often tedious and inefficient.
Presently, existing liquidity aggregation solutions are faced with hitches around the number of chains they aggregate liquidity from. And even if they are multi-chain, they are NOT cross-chain, as they cannot aggregate liquidity from more than one chain at a time. Furthermore, they often force users to bridge their assets before swapping, while with Chainge, users can have their assets split across multiple chains and swap them all within one single operation.
Swap Assets at the Best Market Prices
Chainge Finance is gradually carving out market share, stamping its authority by offering a timely solution to DeFi users. As of mid-Q2 2022, the DeFi protocol can aggregate liquidity across nine different blockchains at the same time for any given swap, allowing swappers to exchange digital assets at the best prices on the market. Notably, swapping orders can be split across 20 top liquid DEXes and the supported chains, all to benefit traders as the swap is executed at the fastest transaction times.
To conclude, by implementing the cross-chain liquidity aggregator, Chainge has become the most liquid trading venue on the crypto market, which means:
Users no longer have to switch between DEXs and wallets to trade their assets
Users no longer have to use bridges before swapping. Assets can be split among multiple chains and Chainge will move them instantaneously on one chain.
Users no longer have to worry about slippage or getting the best prices for their swaps, since Chainge already integrates the most liquid DEXs and aggregates liquidity cross-chain.
At the moment of writing, the Chainge DEX aggregates liquidity across 9 chains from 20 DEXs & 1 aggregator as follows:
ETH: 1inch, Uniswap, Sushiswap
BSC: 1inch, Pancake, Biswap, Apeswap
HECO: Mdex, Bxhswap
AVAX: 1inch, Traderjoe, Pangolin
MATIC: Quickswap, Sushiswap
CRO: Vvs, Cronaswap
ARB: 1inch, Sushiswap
FTM: 1inch, Spookyswap, Spiritswap
OKT: Cherryswap, KSwap
POLYGON: 1inch
While Chainge Finance saves time and resources, connecting users can securely store their assets and access various asset management tools. Moreover, Chainge Finance guarantees reliability and security. Their solution is powered by their proprietary DCRM technology developed by the Fusion Foundation in collaboration with four world-renowned cryptographers and blockchain security experts, including Steven Goldfeder, Ph.D.,-- Postdoctoral Researcher in the Department of Computer Science at Cornell University and Pascal Paillier, Ph.D., CEO & Senior Security Expert at CryptoExperts.