Since its debut on Feb. 7, the demand for CME's Ether futures remained almost constant during the first week.
The Ether futures trading completed its full week on Feb. 12. However, it nearly sustained the volume of its opening day for the first week. An average of 371 contracts was trading daily at 50 ETH per contract.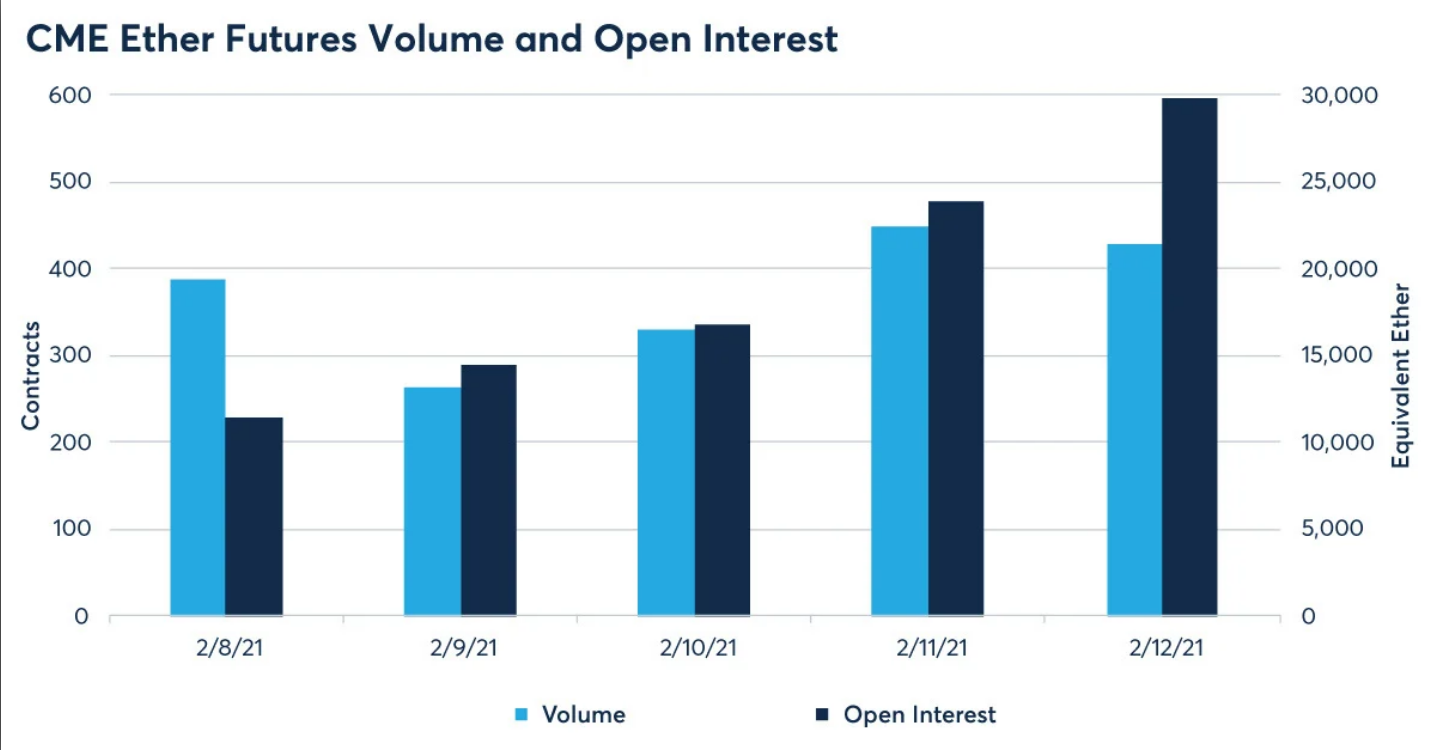 As reported by BTC PEERS, the product recorded over $30 million worth of contracts on its first day. In total, 1,856 contracts valued at around $160 million were traded in the first week. Meanwhile, a third of the week's volume was generated during non-U.S. trading hours.
Growing Demand
Surprisingly, despite the impressive stats for its first week of operation, CME's Ether futures trading almost doubled in the second week.
According to on-chain analytics provider Glassnode, ETH futures daily volume on CME surged to $75.8 million on February 17. The aggregate open interest now sits at a total of $62 million.
While the daily trading volume for Ethereum futures on CME totaled $40 million last Friday, it has almost doubled in the last five days; an indication that there is a growing demand for Ethereum from financial institutions.