Coachella to auction lifetime festival passes as NFTs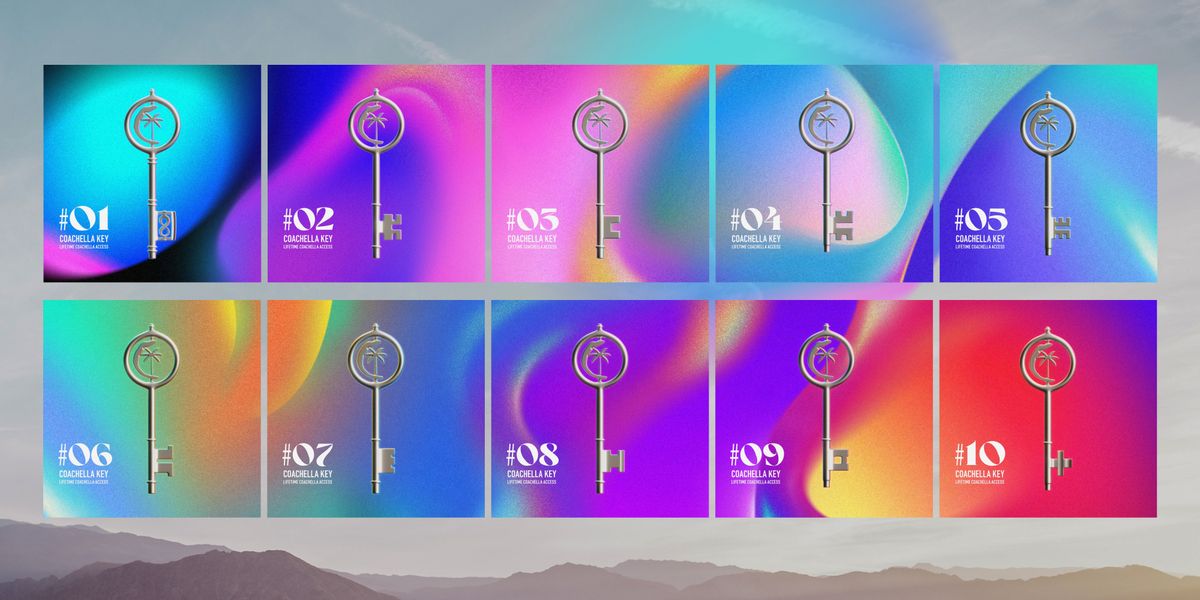 Annual music festival Coachella is offering a new way into the festival via non-fungible tokens. It excited its followers by announcing that ten lucky people could get their hands on lifetime passes to the Coachella Valley Arts and Music Festival by purchasing an NFT.
On Tuesday, festival organizers declared the first set of collectibles, which included 10-lifetime passes to the festival in the form of a digital "Coachella Key."
Coachella partnered with cryptocurrency exchange FTX US to launch three collections of NFTs (Coachella Keys Collection, Sights and Sounds Collection, and Desert Reflections Collections), which will be available for auction on Friday.
The first collection, Coachella Keys Collection, features 10 editions of non-fungible unique keys, and each one of the keys will give buyers access to a special perk. The Sights and Sounds collection is a 10,000 edition drop of iconic festival photos and never heard before soundscapes. Though not on auction, collectors can mint the NFT for $60 and receive 1 of the 10 combinations. The final collection "Desert Reflections" is a 1,000 edition NFT collection of Coachella's physical photo book priced at $180.
The festival's innovation lead Sam Schoonover said in a statement: "Only blockchain technology can give us the unique ability to offer trade-able lifetime passes to Coachella for the first time ever."
Coachella is making the most of the new web3.0 trends with the unique opportunity of affording fans a lifetime festival pass, digital collectibles, unique on-site experiences, and also physical items.
Surprisingly, Coachella 2022 will parade superstars Billie Eilish, Harry Styles, and Kanye West, who recently spoke out against NFTs.