Crypterium Starts Offering Percent-Free Crypto Loans

Crypterium App, a KPMG-awarded Fintech startup, widens its product line and starts offering Crypto Loans. One of the most appealing features of this service is that users can derive a loan in USDT just for 0% APR. This offer has the best competitive edge at the market (see table).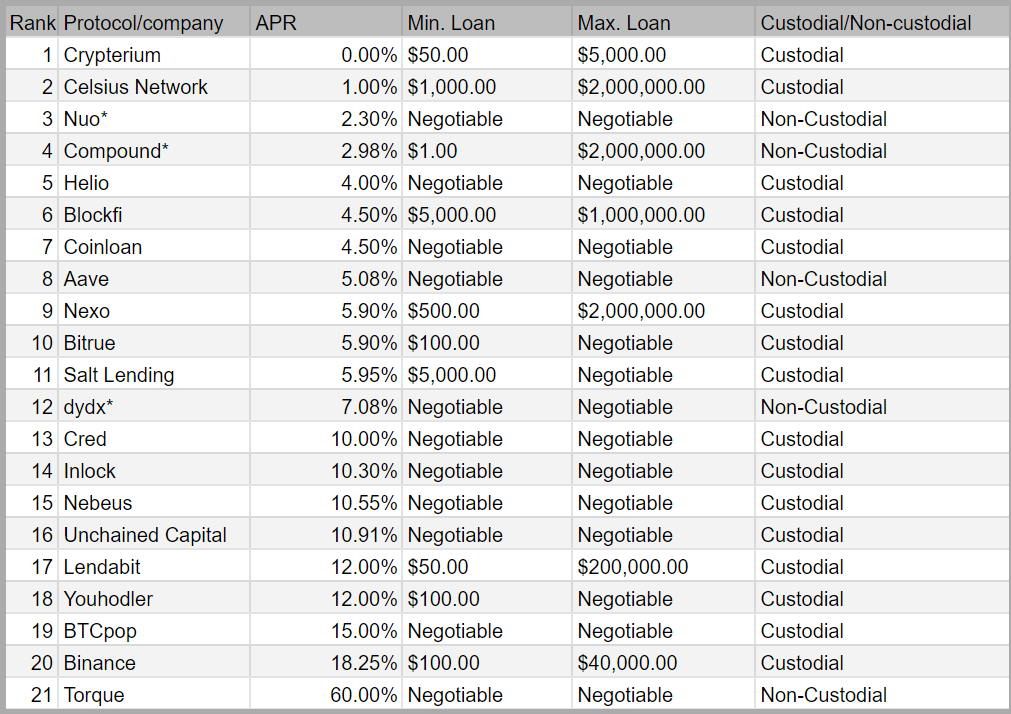 The loan decision in Crypterium is being made just for 30 seconds. As Steve Parker, Former General Manager of Visa, Chief Executive Officer at Crypterium comments,
"Here at Crypterium, we believe that digital currency represents the future, that's why we are consistently working on making the Crypterium App more convenient for our users. We launched the Crypto Loans service for people that have investments in BTC or ETH to take out loans faster than ever."
The service is available through Crypterium App (desktop version).
Users may provide Bitcoin (BTC) or Ethereum (ETH) to the Crypterium and then ask for the loan that can make up until 50% of the provided assets. It's easier than any legacy financial institutions may offer. The Crypterium exceeds expectations and goes ahead of any DeFi project.
The crypto analyst Meltem Demirors says that "lenders utilize credit scores and backward-looking data about a person/company and their financial history to gauge their riskiness as a borrower and to make decisions accordingly." Demirors admits that "crypto credit allows abstraction of intermediaries" but she thinks in the old-fashioned way that "we need to re-think borrower analytics and credit scoring" and starts making research for this field. Actually Crypterium fixes this issue the best way possible! No credit scores check required and no repayment deadline, loans ranges from $50 to $5,000 are unbeatable features of the new product, Crypto Loans.
Users can take advantage of their loans through a broad range of investments. In an unstable market, if the user does not have cash on hand, they can take out a loan using their BTC or ETH as collateral, and reinvest it in a coin to increase their profit. Without losing their initial investment and with minimum risk. And just for 0% APR.