Crypto Exchange Nominex Is Launching A Next-Gen System Of Token Distribution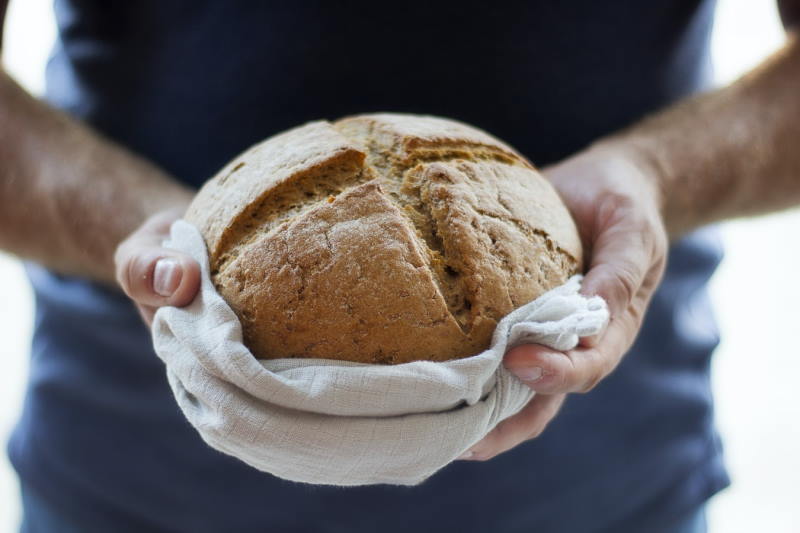 Seychelles based crypto exchange is set to launch a next-gen system of token distribution where traders on the platform will get tokens just for trading. The exchange is on its second round of NMX token distribution that will begin on June 21. NMX serves as the native currency of the exchange and helps holders to decrease their trading fees by 50%, participate and win daily prize giveaways, and, most importantly, win more NMX tokens in daily trading tournaments.
The Rise Of Nominex
Persistent hacks that have seen many individuals lose millions and growing concerns of privacy breach by top exchanges have raised concerns among users of cryptocurrency exchanges. Stringent KYC requirements put in place by some exchanges to comply with regulators have seen these platforms take personal information of thousands of users. And when a story of Coinbase intending to sell user data to regulators broke out earlier this month, many users of the platform were not very pleased.
According to a Twitter poll conducted by John Rager, two-thirds of the participants expressed willingness to leave the platform. Anonymity remains one of the top reasons why many prefer cryptocurrencies, and mounting regulatory pressure means many exchanges can not offer that since they need to comply with KYC and AML rules.
Now, there has been a growing need for anonymous exchanges that allow users to conduct their business without disclosing much about themselves. To fill this gap, platforms like Nominex have come up. On top of the anonymity feature, the platform boasts excellent security with no record of a breach so far, something that can't be said for other top exchanges like Coincheck, Binance, and many others.  
NMX Token Distribution
Nominex plans to distribute its tokens throughout the year, just like EOS did with its token sale. NMX tokens have a total supply of 200,000,000 NMX, with only 100,000,000 NMX currently in supply. The team behind the exchange has reserved 20,000,000 for itself, the reserve fund has 20,000,000 NMX, and the operating fund has 60,000,000 NMX.  
The tokens on sale will be distributed in 7 periods. The first period lasted for 10 days, where each token went for 0.4 USDT. The second period lasted 20 days, and each token cost 0.6 USDT. Now we are in the third period that will end in 31 days, and each token is going for 0.8 USDT. As we progress through the periods, the price of the token gets higher.
The fourth, fifth, and sixth period will last for 60 days each; however, the token prices will vary. For the fourth period, each token will cost 1 USDT, 1.2 USDT for the fifth, and 1.3 USDT for the sixth period. The final period or the seventh will go on for 95 days, and each token will cost 1.3 USDT.
NMX tokens power the Nominex exchange and help holders to access various aspects of the platform's ecosystem just like BNB on Binance. NMX also offers various benefits to the holders of the tokens, including decreased trading fees when paying using the tokens, decreased fees if one holds a special amount of NMX tokens and more.
The first phase of the token sale saw users get 100% trading fee back in NMX tokens, and now with the second phase set to launch, things will even get better.
How Calculated The Second Phase Award Amount?
The remaining (after the first stage) NMX tokens go into the 2nd distribution phase after the completion of the 1st phase.
20% of this amount forms a pool for traders. 80% form a pool for sale (only for token buyers).
The pool for traders will be distributed among Nominex traders during the 2nd phase (next 305 days)
Daily traders will receive NMX tokens out of proportion to their daily trading volume.
Using What Formula Traders Are Receiving Tokens?
Daily pool = pool "for traders" / 305 days
Received Tokens: Daily Pool × (Y / Z) where Y is your trading volume for the last 24 hours, Z is the total trading volume of all traders for the last day.
How Does The Distribution Work?
For example, in the first phase, 100,000 tokens were sold. And we have a total of 100,000,000. So the second phase is left. 99,900,000 tokens – this is what goes into the second phase and will be distributed and sold until the end of the distribution – that is, 305 days.
20% of this amount forms a pool for traders. 80% form a pool for sale (only for token buyers). We calculate 20 percent of 99.9 million. That's 19,980,000.
The pool for traders will be distributed among Nominex traders during the 2nd phase (next 305 days). The number of NMX tokens in the daily pool is always the same. So these 19,980,000 should be divided by 305. That will be 65,508 per day for distribution.  We dare you to calculate your daily volume of awards using daily trading amounts of $100, $1000, and $1000.
NMX Tokens Can Be Used Before End Of Distribution
According to the platform, once the token distribution is over, the undistributed tokens will be destroyed. Also, after the distribution is done through the seven stages we went through above, the NMX token will be listed on Nominex exchange, but it's important to note that the tokens can be used even before the end of the token distribution.