Crypto whales buy more Bitcoin, hodl their Ethereum: Santiment data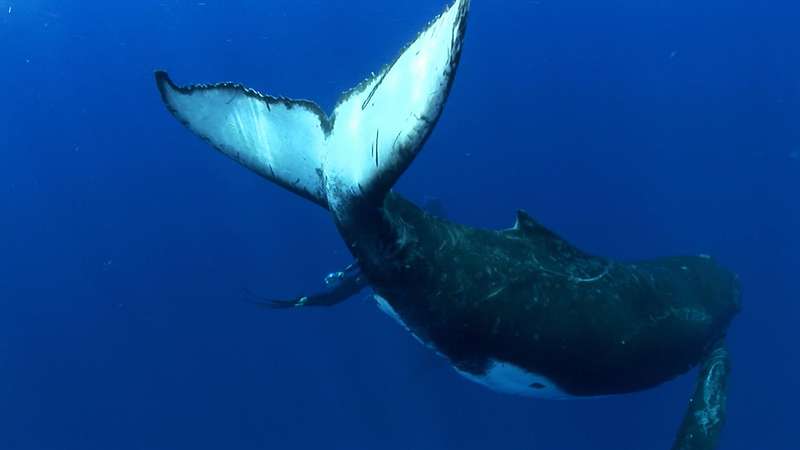 According to a report published by Santiment, crypto whales have continued to add more Bitcoin to their portfolio at discounted prices. Meanwhile, Ethereum investors are sitting tight on stashes purchased in early October of last year.
As per the data, whale investors are taking advantage of the current market correction to buy Bitcoin at lower prices. The number of addresses with 100 to 10,000+ Bitcoins has been a steady increase for about three weeks. Santiment interprets the activity as a sign that whales are confidently buying the dip.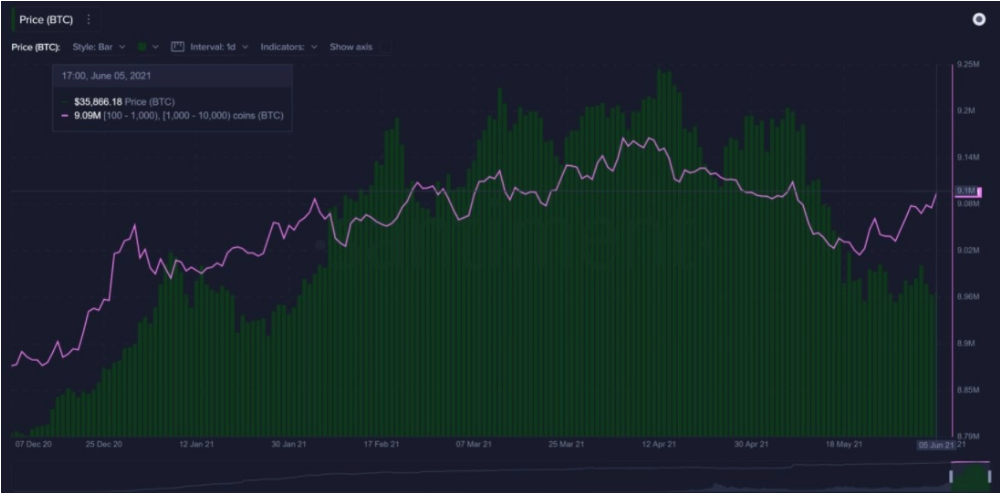 The number of Bitcoin on trading platforms has continued to drop after seeing a major rise before the dip in late May. This suggests that investors are moving large amounts of their holdings into cold storage to be kept long-term. Santiment claims that this is a bullish sign.
As for Ethereum, the second-largest crypto by market cap, Santiment's data shows that whale accounts with 1,000 to 100,000 coins have remained more or less the same in the past few weeks. Santiment asserts that these investors began buying large amounts of Eth in early October 2020.
The number of active ETH wallets has also dropped slightly after hitting its historic peak in mid-May. The authors believe that the data is bearish for the digital asset.