CryptoPunk sells for $2.7M despite bearish market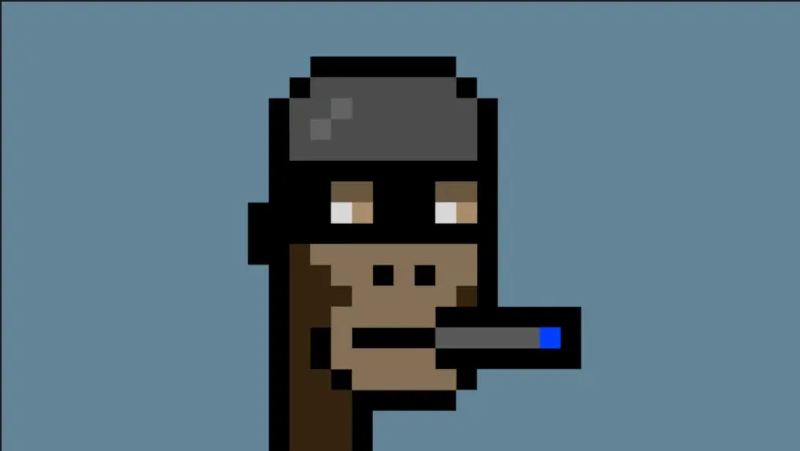 The general NFT market may be experiencing some downtime, but this has not stopped collectors from accumulating highly-priced digital collectibles. In what has been described as the fifth largest CryptoPunk sale since the collection made its debut in 2017, a pseudonym collector has splashed 2,500 ETH on a rare item.
The buyer, "zoomc," is an avid collector of CryptoPunks and Meebits. He purchased CryptoPunk #4464 for approximately $2.7 million on Tuesday. The pseudonym collector owns 25 punks and has so far spent a whopping $3.9 million to acquire the 24x24 algorithmically-generated 8-bit images.
Prior to the sale, punk #4464 had an estimated value of about $2.7 million. It is the 32nd rarest piece in the collection, according to the rarity ranking site Rarity.Tools.
To date, the most expensive CryptoPunk sale was punk #5822, which was purchased by Chain CEO Deepak Thapliyal in February 2022 for 8,000 ETH or about $23.7 million at the time. This broke the previous record of $11.8 million paid for punk #7523 in June of last year.
Along with the broader crypto market, the NFT sector has slowed down in the last few months. However, it appears the market for blue-chip digital collectibles is slowly picking up. Notably, CryptoPunk #4464 was one of 22 other NFTs from the same collection that was purchased within a 24-hour timeframe. At the time of purchase, it was the highest amount spent on an NFT over the previous seven days.
Interestingly, while the pseudonym collector spent millions on a rare punk, he put up three other punks for sale - #2586, #6679, and #8662.