Cudos and UFF Sports Join Hands to Tap on the $620 Billion Sporting Industry, Plans on a Global Sports Metaverse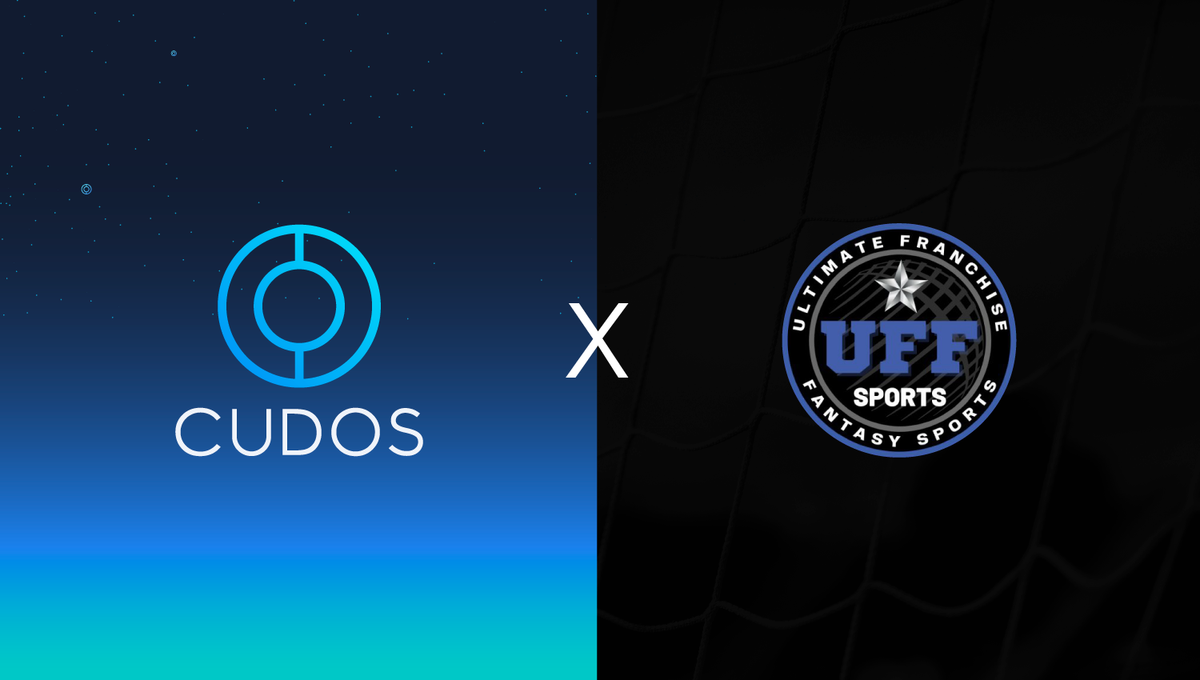 What if you could own the game? The diffusion of ownership rights brings an opportunity to every passionate fan filling their respective stadia every weekend. These are the true owners of a gaming club, may it be soccer, basketball, or even cricket.
Sporting Industry is a $620 Billion Market
Interesting statistics show that the global sports industry is at over $620 billion, according to Kearney, maintaining an even bright outlook. According to surveys, the sports industry is expected to grow faster than most economies. Slowed down by the ravages of the healthcare crisis in the last two years, most are getting by.
While the sports industry rapidly expands, there is a new niche riding on the coattails of the giant. Sport NFT tokens are a new craze, and it is understandable why. NFTs are an extension of crypto because scarcity of valuable assets is ported to the blockchain. All files--it could be image rights of a player-- exist independently, traceable on the blockchain as individual tokens.
This feature provides new opportunities like never before to fans. It is a reason why market analysts are bullish on the scene. It is expected that the Sports NFT token industry will rise to $2 billion worth of transactions in 2022—double 2021's.
Cudos and UFF Sports Bringing NFTs to Empower Athletes and Fans
For this reason, Cudos plans to put the global sporting industry into the metaverse through UFF Sports. For clarity, UFF Sports is a global NFT-based ecosystem aiming to bring the multi-billion sporting industry (past, present, and future) into the digital realm of the Zilliqa blockchain. Their objective is to empower athletes and their adoring fans, allowing conversion of their established careers into income.
In realizing this, it would be possible for partnering athletes, at any level, to recreate their digital version on the UFF Sports platform. This way, it would be possible to integrate revenue-generating mechanisms directly benefiting them and their fans through fantasy games, esports, crypto finance, and myriad other opportunities presented by the blockchain. The recreation of the digital avatar of any player connected to the UFF Sports ecosystem makes the game even more interactive, with fans assured of control. Most importantly, the legacy of the athlete lives even after their passing.
Building the requisite base infrastructure will be Cudos. The creators of the interoperable layer-one blockchain and layer-2 computational integrating an oracle network will build the UFF Sports platform. As part of the deal, Cudos will also provide advice and other innovative strategies to help connect the NFTs platform to its global ecosystem. Although based on Zilliqa, UFF Sports will utilize Cudos' decentralized and high throughput network. This way, UFF Sports will tap on Cudos' computing power to guarantee that its rails are secure.
A Global Sports Metaverse
In addition, the two projects will work on a global sports metaverse. As expected, all sport NFT tokens from the UFF Sports ecosystem will be ported to the metaverse, allowing for even more opportunities for holders who can swap them or integrate them in games, earning more income.
According to Pete Hill, the two projects are strong believers in merging NFTs and bringing sports metaverse to the world.
"UFF Sports and Cudos are strong believers in bringing NFTs and the metaverse sports fans across the world. This is a hugely significant partnership for Cudos, particularly in terms of user growth and network adoption. UFF Sports' consumer focus is well aligned with our vision, offering the potential for large-scale adoption of Cudos technology and the empowerment of athletes and fans within the emerging metaverse space."