Damien Hirst torches hundreds of artworks linked to NFTs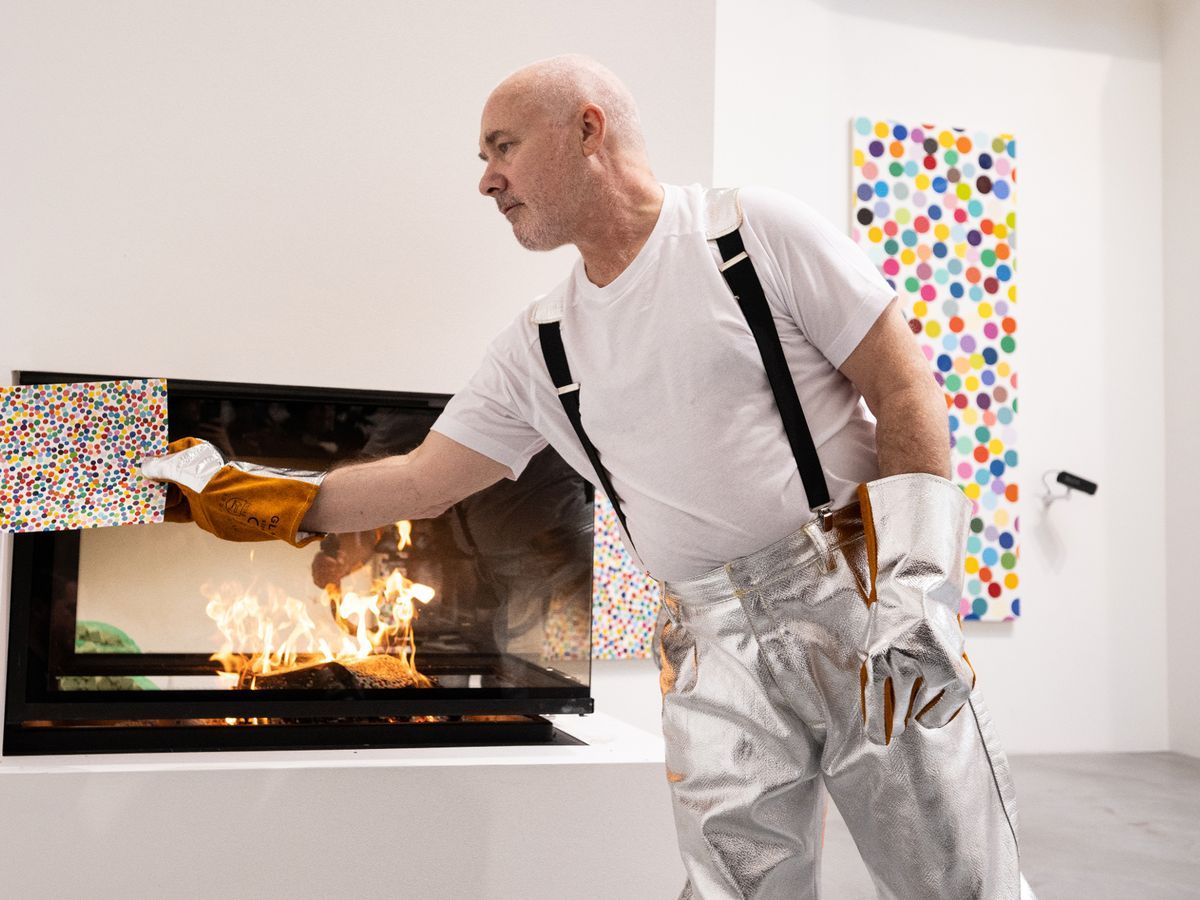 As part of a long-running NFT project, English artist Damien Hirst has burnt hundreds of his physical artwork, valued at around $10 million.
Hirst, who is reportedly Britain's richest living artist, launched an experimental art project called "The Currency" last July. He created 10,000 paintings priced at $2,000 apiece, each featuring a corresponding NFT. Buyers were later given the option to either take possession of the physical copy of the artwork or keep the NFT. Those who opted to keep the tokenized versions of the painting had the accompanying physical copy burned.
Over a year later and Hirst has stayed true to his words, conducting an initial burn of the unclaimed physical artworks at his London gallery this Thursday during a live stream. When quizzed on how he felt about burning his work, the artist was quoted by BBC as saying:
It feels good, better than I expected. [...] A lot of people think I'm burning millions of dollars of art but I'm not. [...] I'm completing the transformation of these physical artworks into NFTs by burning the physical versions.
As per the BBC report, 5,149 buyers chose to redeem the original physical artworks, while 4,851 individuals opted to keep the NFTs. With an initial price tag of $2,000, the value of burnt physical art is approximately $9.7 million.
Hirst began burning the artwork this week and is expected to complete the process by the end of October.
The art pieces were created as far back as 2016 with enamel paint on handmade paper. Each item in the collection is titled, numbered, stamped, and signed. BBC noted that Hirst showed the code of each artwork to the camera before proceeding to burn it.
Speaking of burning art, a case is brewing between a millionaire and Mexican authorities after the former burnt a $10 million work by renowned painter Frida Kahlo in an NFT stunt.