Disney patents tech for metaverse-themed park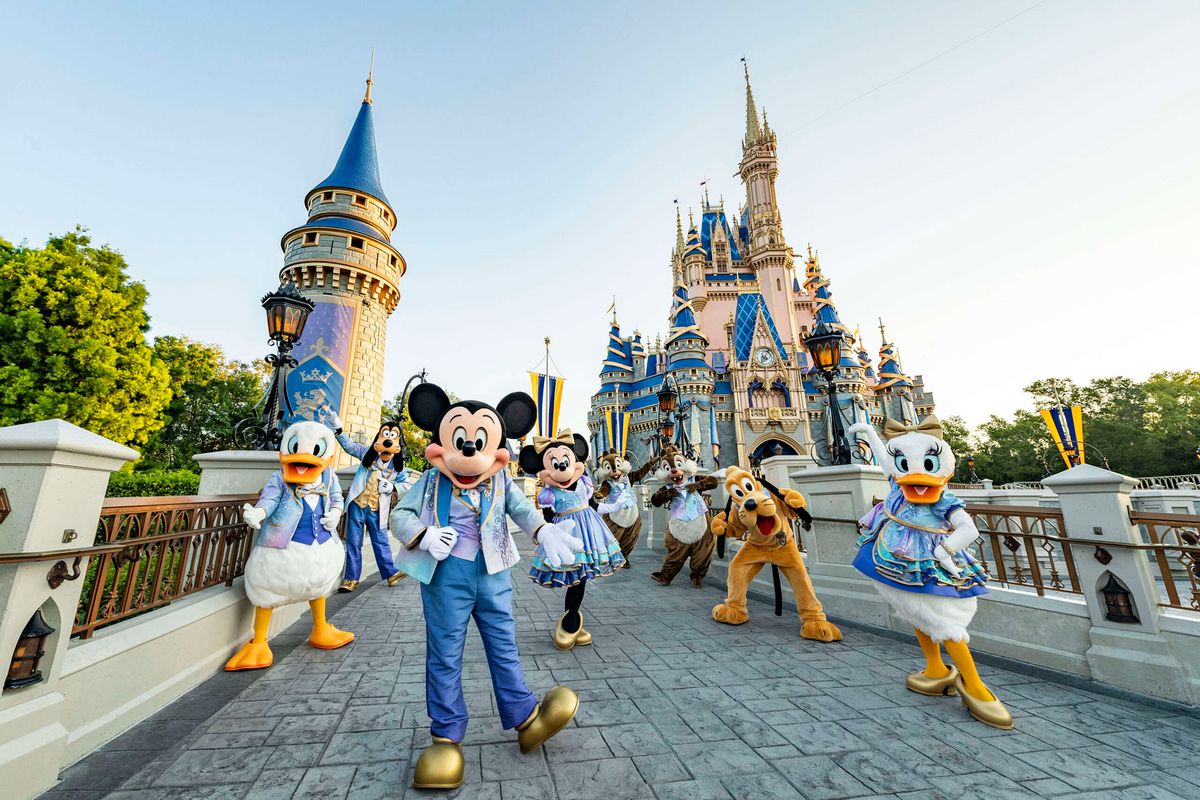 Disney has received patent approval for a "virtual-world simulator," a new tech that would see the multinational entertainment giant create personalized interactive attractions for its theme park customers.
Disney's metaverse simulator will facilitate a headset-free augmented reality (AR). It will work by tracking the mobile devices of visitors and then projecting personalized 3D effects onto nearby objects and physical spaces around the park.
Interestingly, the patent was originally filed to the United States Patent and Trademark Office in July 2020. However, the approval for the "virtual-world simulator in a real-world venue" came on December 28, 2021.
Although it appears the metaverse frenzy is only just beginning, Disney has been in the scene for some time now. Back in November 2021, Disney's CEO Bob Chapek said during the firm's fourth-quarter earnings call that they were preparing to combine physical and digital assets in the metaverse.
We'll be able to connect the physical and digital worlds even more closely, allowing for storytelling, without boundaries in our own Disney Metaverse.
Going back to November 2020, Disney Resorts Chief Strategy Officer Tilak Mandadi revealed in a LinkedIn post that he had his eyes on combining the digital and physical world
As we look to the future, connected park experiences that transcend the physical and digital barrier and unlock new layers of storytelling are a very exciting focus of ours," he wrote at the time […] These experiences are perennial, and the guest engagement is inside and outside the parks. They are unique to you, but are also social and connected. They are constantly changing, so there is always something new to discover.
As for its latest simulator patent, Disney told the LA Times that it had "no current plans" to roll out the feature in the near future.
Check our guide of the most promising crypto