Disrupting the African Property Market; the Empowa Mission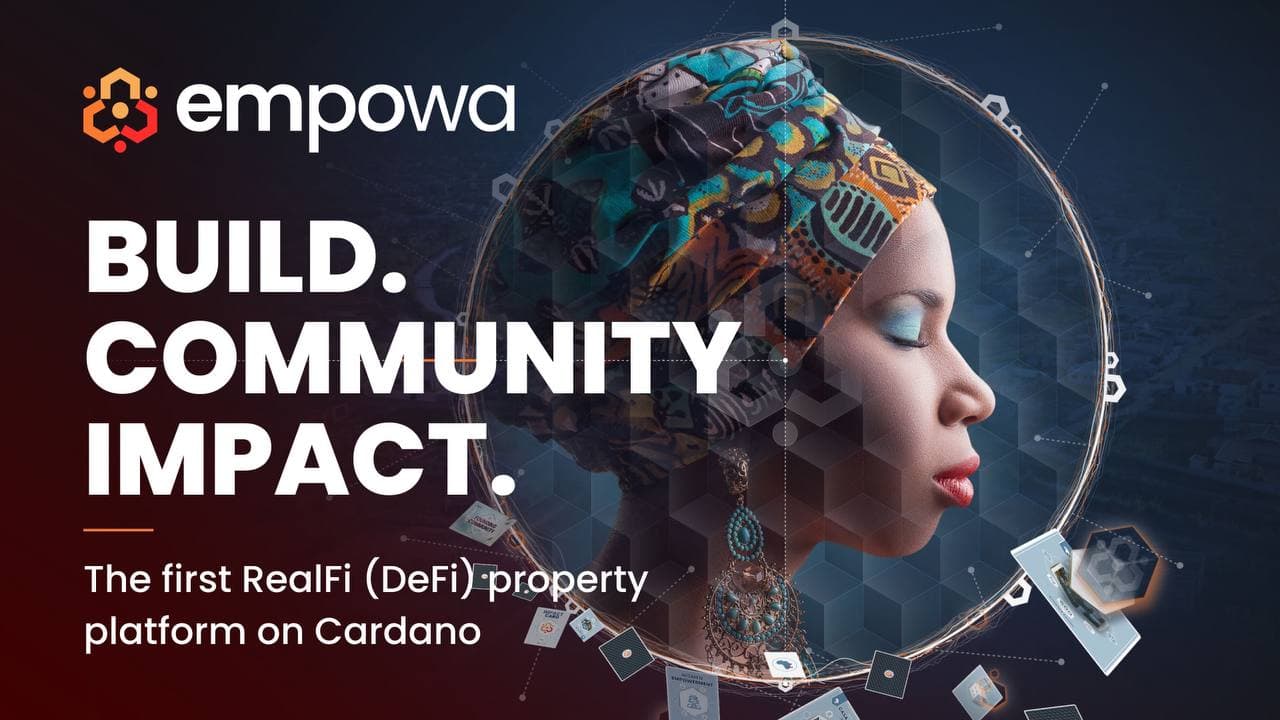 Home to countries with some of the fastest-growing GDPs [Gross Domestic Product] and the world's youngest population, the demand for housing in Africa is on the rise. While governments and developmental financial institutions have made efforts to cater to this growing need, the property market is currently experiencing an exponential increase in demand—there is simply not enough affordable housing for people in Africa.
Plagued with problems, such as lack of skills, market knowledge and unaffordable interest rates, the housing finance market needs disruption. Empowa is providing that disruption.
Empowa
The 50 million backlog of housing units in Africa is a $1 trillion business opportunity and proof of the failure of existing financial systems. It is time for new thinking, new technologies and a whole new way to address the challenge. Empowa is a Cardano-based, RealFi platform that combines emerging technology, decentralized financial inclusion, and sustainable building to provide affordable finance for greener houses in Africa.
Decentralized Financing (#RealFi)
On the African continent, mortgage rates can vary anywhere from 25 - 45% which creates a vicious housing cycle. Unaffordable finance ensures a lack of demand, leading to a lack of supply and no surrounding ecosystem. Empowa is seeking to smash this cycle by reducing the cost of housing finance through DeFi.  
The Cardano Blockchain, ADA, and the EMP Token
Built on the advanced Cardano blockchain, platform transactions and smart contracts will be executed on the network, guaranteeing low-cost, faster, efficient, immutable and scalable transactions.
Empowa has launched a native token—EMP—which, according to the team, is a utility token that will allow holders to participate on the platform and share in the development .  
Kick-starting the journey to providing affordable homes in Africa, Empowa has scheduled January 24th, 2022, as the date for its initial token sale. Registration of interest opens on January 22, 2022. A total of 20 million EMP at $0.25 per piece has been released for this sale.
Check our guide of the most promising crypto