Doodles NFT collection raises $54 million, valued at over $700 million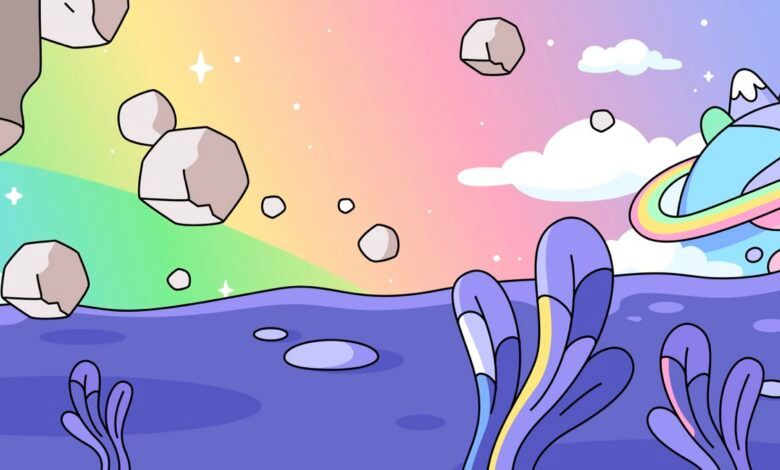 On Tuesday, the popular NFT project Doodles announced a $54 million raise at a valuation of $704 million. The funding round was led by Reddit co-founder and NFT enthusiast Alexis Ohanian's venture capital firm 776, with participation from others like Acrew Capital, FTX Ventures, and 10T Holdings.
The latest capital injection comes amid growing concerns over the project's sudden lack of activity on Twitter. Notably, the Twitter announcement was the first post from the company since July 29, when it retweeted a video of one of its cofounders opening a box with a doodle toy.
Doodles, in a Twitter thread, explained that it would use the funding to expand its team from 11 to 30 people, adding that there would be opening for 18 new full-time positions, including heads of finance, business affairs and marketing, engineers, designers, and illustrators. Former Fortune 500 veteran Brandon Rosenblatt has already been brought in as its head of brand partnerships.
The investment will also be used to ramp up the company's growth strategy, as well as monetize its intellectual property globally through ventures in the music and entertainment industries.
"All of these hires will be meticulously crafted to accomplish Doodles' long-term goal of being the most important Web3 native entertainment brand in the world," Doodles said.
Commenting on the fundraising, Katelin Holloway, founding partner at 776, said:
We believe Doodles is developing the next digital frontier of how we experience and create content, unlocking the real value behind NFTs. Doodles is changing how the world connects and interacts by reimagining storytelling through the blockchain.
Launched in October 2021 by the former CryptoKitties team lead Jordan Castro, illustrator Scott Martin, and NFT consultant Evan Keast, Doodles is a 10,000-sized collection of pastel-colored profile pictures. It is characterized by its colorful and cartoon character portraits of cats, skeletons, aliens, apes, and mascots. Notable owners include Justin Bieber, Gary Vee, Snoop Dogg, Steve Aoki, and Pranksy.
Check our guide of the most promising crypto