El Motion Lab and Benjamin Spark: The 2 Renowned Artists Working for Artrade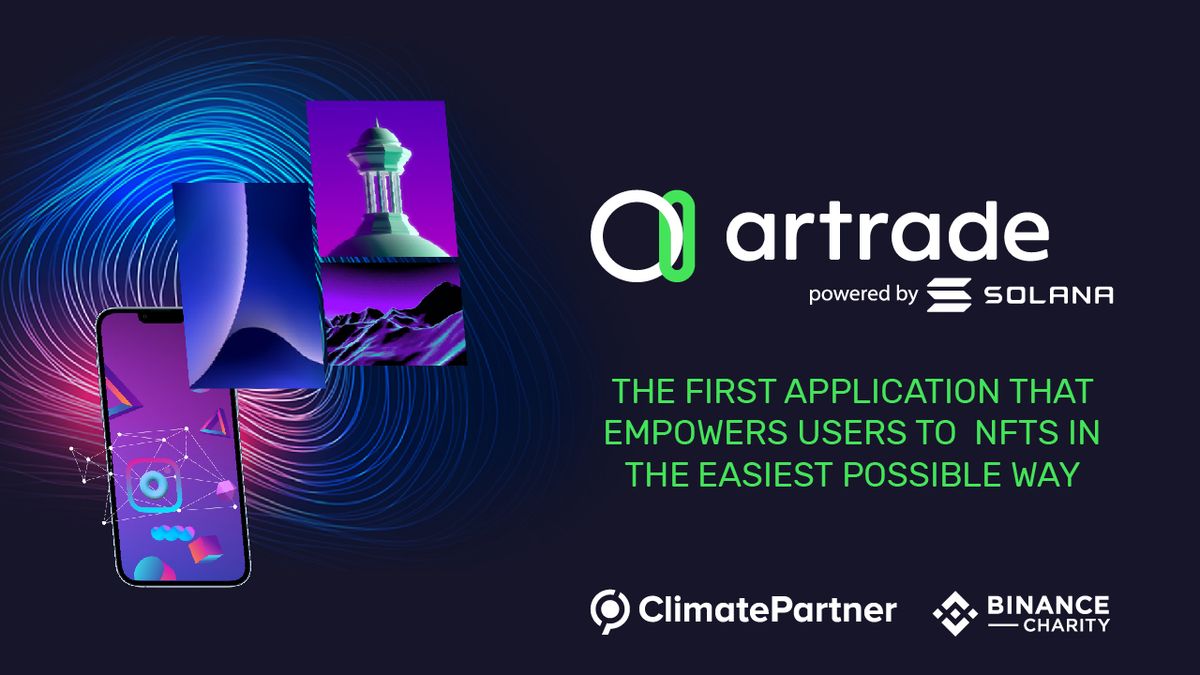 A few days ago, the world's first Solana-powered social NFT mobile app, Artrade, announced its partnership with 2 of the most revered artists in the artistic world: El Motion Lab and Benjamin Spark. These 2 have, over the years, with great dedication and commitment, proven their worth in the world of artistry. Today, they are in a great partnership with Artrade, and together, they aim to thrill the world with the magnificent output of their works and partnership.
Artrade is a social NFT mobile app that seeks to overcome the borders of inefficiency, fragmentations, and inequity existing in the NFT marketplace. Artrade aims at bridging the gap between users and NFT artists, bringing them together and integrating them to other social media platforms such as Twitter, Facebook, etc. The goal is to help these artists share their works, interact, discover, and invest in their artistic work. The result of Artrade's partnership with El Motion Lab and Benjamin Spark is likely to become another Boom in the NFT marketplace.
The El Motion Lab
You can only think of El Motion Lab when you think of creativity. It is an independent art studio specializing in creating 2D and 3D motion designs. With over 10 years of existence in the art industry, El Motion Lab has completed projects for clients across interests and borders. Their extensive client base, which has witnessed unprecedented growth over the years, has enjoyed a robust relationship with the studio because of their dedication to executing projects that express their mastery of arts, choices, and directions.
Recycling is the focus of El Motion Lab. They are in the business of providing a second life to waste objects in our environment. While applying the principle of reuse, El Motion Lab can give several everyday waste objects such as bottles a second chance to live when destroyed and then blown back to a new life. Having recorded success in this niche, they decided to venture into the NFT space and harness its potential to reach more prospective clients. They hope venturing into NFT will grant them freedom from certain constraints associated with projects done for clients and have a return on investment on projects that are particularly important to them.
Benjamin Spark
Born in Boulogne-Billancourt (France, 1969), Benjamin Spark is a French-Belgian painter. He wasn't born an artist; he ventured into the world of artistry at the age of 30 after running a web design company at 25, which he gave up for painting as a self-taught artist. In pursuit of artistic perfection, he enrolled for Masterclasses in drawing at the famous School of Fine Arts, Paris. He moved from Paris to Brussel in 2006 and established his studio in Paris. While at Brussels, he developed his style and began collaborating with French and Belgian art galleries. He made his first solo exhibition in 2009.
In exhibiting his artistic tendencies, Benjamin has been influenced by the works of cites Icelandic postmodern artist Erró and New York street art painter Jean-Michel Basquiat; he created his style at the over-lap of pop art and graffiti. As a mark of respect, he changed his name to designer Philippe Starck.
Possessing diverse skills and styles, Benjamin recently resorted to computers, thereby signifying his interest in emerging and new technologies to achieve contemporary demands and meet his set goals and objectives.
Benjamin believes that "Digital creation will explode and accompany a movement as important as the Renaissance in Florence in the 16th century. Just as Michelangelo freed himself from the mental straitjacket of the time to sublimate the human body, digital artists will free themselves from the intimidating history of modern art to make room for an unbridled and limitless creation".
Conclusion
A new wave of innovative trends is sweeping across the NFT marketplace. The collaborative efforts of Artrade, El Motion Lab, and Benjamin Spark are geared towards harnessing the opportunities that abound in the industry. For more information, you can visit the official website of Artrade.
Check our guide of the most promising crypto