Elon Musk sends DOGE into buying frenzy with series of tweets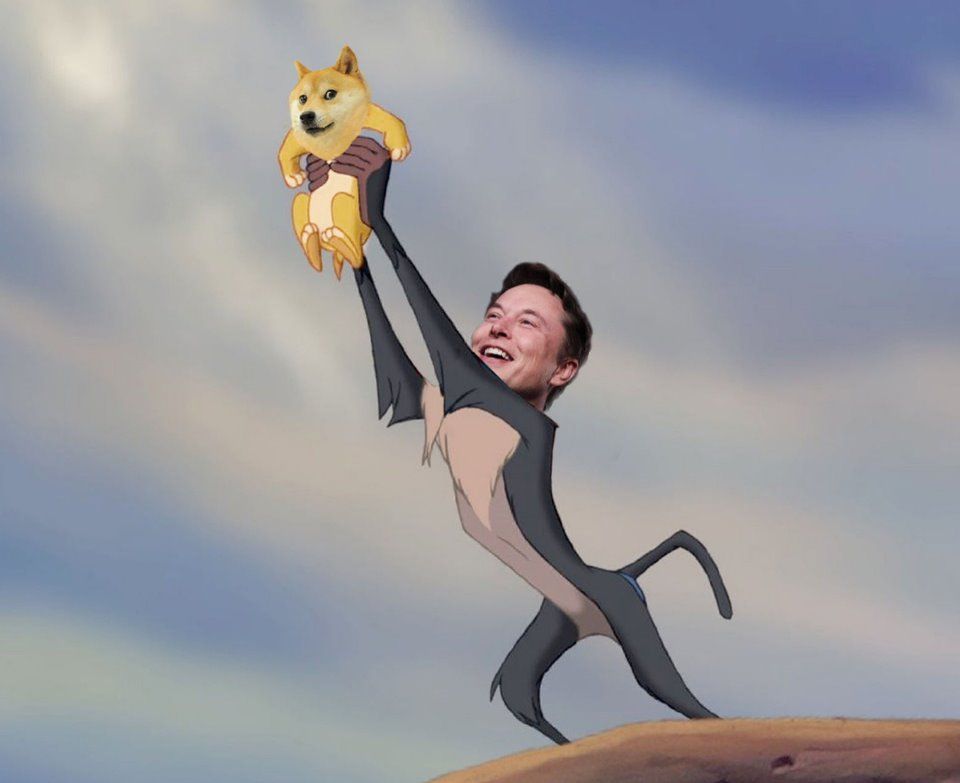 Despite pledging to stay away from Twitter two days ago, Tesla's CEO Elon Musk is back to shill Dogecoin. In a series of tweets about Doge this morning, Musk sent the crypto community into a buying frenzy, with traders jostling to get in on the action.
Following Musk's tweets, the price of DOGE skyrocketed by more than 70% on Thursday morning, eventually reaching a 24-hour high of $0.0598 per coin.
In one of his tweets, he shared a Lion King-inspire meme featuring a Photo-shopped image of himself lifting Doge's iconic Shiba Inu dog. An hour later, he dropped two other Doge-related tweets; one describing the digital asset as "the people's crypto" and another stating that "no highs, no lows, only Doge."
This is not the first time that the CEO will be hyping a cryptocurrency. It is common knowledge that Musk has talked about Doge severally in the past. Just last week, he pumped Bitcoin when he changed his Twitter bio to a single world - #Bitcoin.
It is not unusual to have such erratic price actions in the crypto space. On January 29, DOGE rose by more than 800% following the mass exodus of traders from Reddit group WallStreetBets.