Eminem & Snoop Dogg's metaverse performance at the VMAs trailed by mixed reactions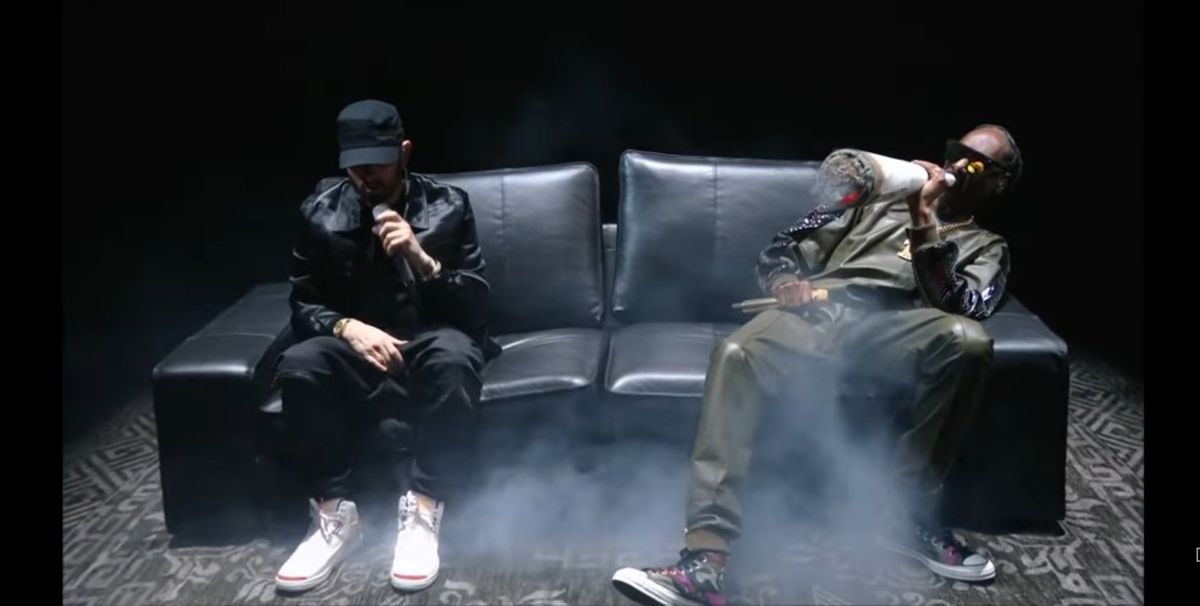 On Sunday, Snoop Dogg and Eminem dropped their "first of its kind" performance of "From the D 2 The LBC" at the 2022 MTV Video Music Awards (VMAs). Although lauded as a hit by some fans, there were others that were left confused by the metaverse performance.
As earlier reported by BTC PEERS, the rap icons were billed to perform on the VMAs stage as metaverse avatars and Bored Ape NFTs. The Sunday night performance was primarily done as Bored Apes and animated versions of themselves.
Inspired by Yuga Labs' upcoming Otherside metaverse project, Snoop and Eminem began the show seated on a black leather couch, with Snoop smoking a cartoonishly giant blunt. The two performers were soon transported to another universe where they transformed into animated versions of themselves before turning into Bored Apes as they rapped their parts.
The performance was trailed by mixed reactions. While many fans, especially those in the crypto community lauded the initiative, some were not too pleased with the performance. Eric Skelton tweeted that "Eminem and Snoop Dogg "performing" as Bored Apes in the metaverse at the VMAs is the most dystopian shit I can think of smh."
"Okay, Snoop & Eminem killed that Metaverse hologram performance thing. That was fucking shit. Personally, I would imagine it looks crazy," said a fan. "Eminem and Snoop Dogg just blew up the Metaverse with every other word blowing up the censorship button," another fan tweeted.
It has been over 10 years since the rappers graced the VMAs stage. While Snoop made the headlines for his 2005 tribute to Notorious B.I.G., Eminem last appeared in 2010, opening the VMAs with a performance of "Not Afraid" and "Love the Way You Lie" with Rihanna.