Ethereum Flippening: Second-largest cryptocurrency on track to displace Bitcoin, Bloomberg report says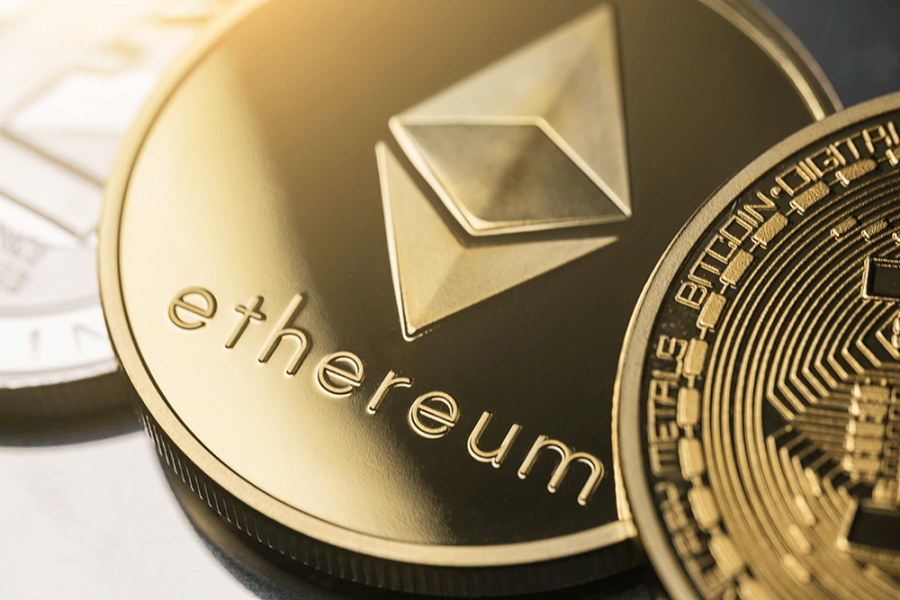 According to Bloomberg's recently released monthly Crypto Outlook, Ethereum is on track to surpass Bitcoin's market cap.
Bloomberg asserts that Ethereum's run to surpass Bitcoin is tied to several of its use cases, including being a cornerstone for the DeFi industry. Furthermore, the role of its native asset, Ether, plays an important role in the ecosystem. Bloomberg goes on to mention that Ethereum has been steadily eating into the market share of Bitcoin, with its market cap now being half of Bitcoin's. The report explains:
…the foundation and use case of [Ethereum] is a strong complement to the more macro store-of-value attributes of [Bitcoin]. Our graphic [below] depicts volume as a leading indicator for advancing Ethereum (ETH), which has attained the 50% mark vs. Bitcoin in terms of market cap. ETH's 10-day average trading volume from Coinmarketcap has about doubled toward 80% of Bitcoin's from the start of 2021.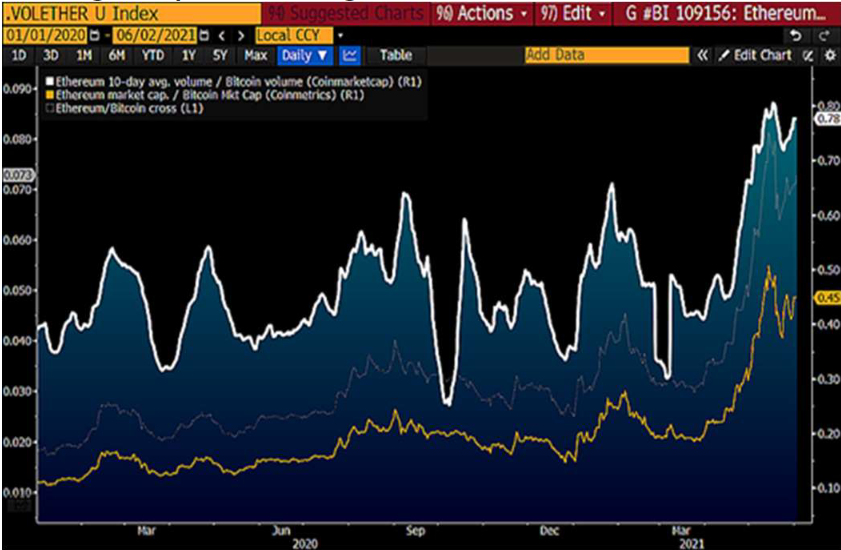 Speaking of the price of Ethereum, the Bloomberg team considers ETH's $2k to $4k price region as a 'sweet spot' where the digital asset will consolidate for a while. They claim that the recent market dip below $2k eliminated the majority of speculation surrounding ETH. And since the network is the 'go-to platform for cryptos and decentralized finance,' its current price can be considered as being at a discount.
Ethereum has continued to attract institutional investment, with some reports claiming that investors are pulling out of Bitcoin in favor of Ethereum. Recall that the ETH 2.0 staking contract recently crossed 5 million ETH in deposits.