Ethereum reclaims $3,000: Are the bulls back in control?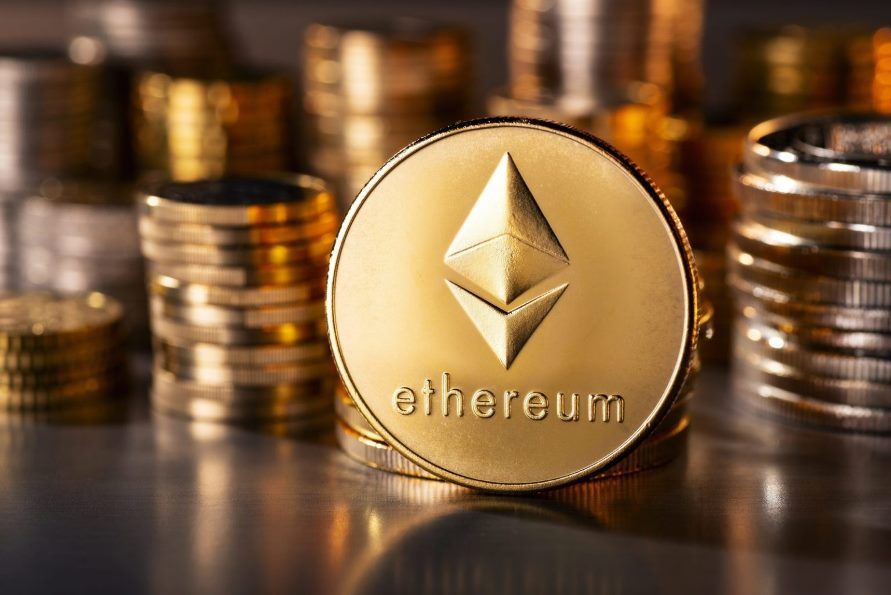 Following the recent London upgrade to the Ethereum network, the price of the digital asset has continued to soar, with Ethereum back above $3,000.
Since mid-May, when the entire crypto market entered into a free fall, Ethereum has been trading sideways in the $2,500 region. However, following the run-up to the highly anticipated London hard fork, Ethereum's price began rising, eventually settling at around $2,500 on Thursday morning.
So far, the upgrade has been considered a success, and hopes are high regarding the future of the world's second-largest cryptocurrency. As of press time, Ethereum was trading at $3,080, according to data from CoinMarketCap.
Although Ethereum's current price is still well of its all-time high of nearly $4,357, the last time the leading altcoin traded at the $3k region was almost three months ago. Since May 19, Ethereum has been under $3,000.
Is the Bull Market Back?
Ethereum is not the only cryptocurrency witnessing an uptick in prices. In fact, data show that the top-10 cryptocurrencies are all sitting on weekly and daily gains. While Uniswap appears to be leading the pack on a 7-day period, Dogecoin is the highest gainer on a 24-hour window. Meanwhile, Bitcoin is also solidly above the $40,000 threshold. The flagship crypto is currently exchanging hands at over $44,000.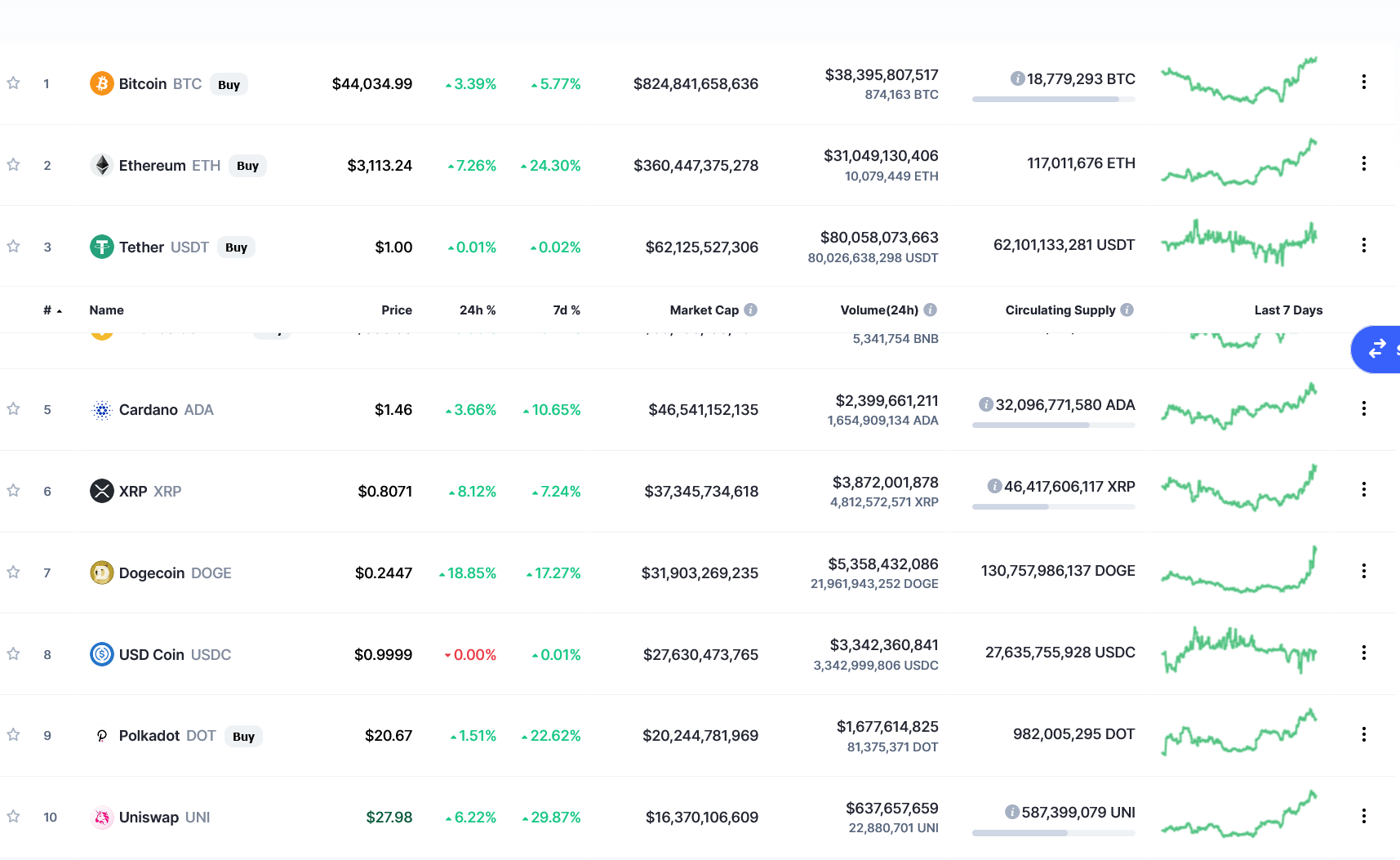 One might be left to assume that crypto bulls may be back in control of the market. The crypto market's "Fear and Greed Index" has also moved into the "greed" phrase, suggesting growing demand from investors.
Although the wider market has recorded gains over the past week, Ethereum's positive price action has been largely attributed to the launch of the long-awaited London hard fork, a network upgrade that featured a plethora of community improvement proposals.
For one, the upgrade changes the way fees are calculated on the Ethereum network, potentially lowering the cost of transactions. Furthermore, a portion of transaction fees is now burned, instead of being awarded to network miners. In a way, this adds a deflationary element to the network by gradually reducing the total supply of ETH.
Since it went live on Thursday, August 5, the network has burned over 10,000 ETH, currently valued at more than $30 million.
While the bull market appears to be back, the sector is still hanging on a very thin thread in the form of the proposed infrastructure bill from U.S. lawmakers. As reported by BTC PEERS, Treasury Secretary is allegedly lobbying senators to vote against a crypto-friendly amendment.