Ethereum's realized cap surges to new highs in January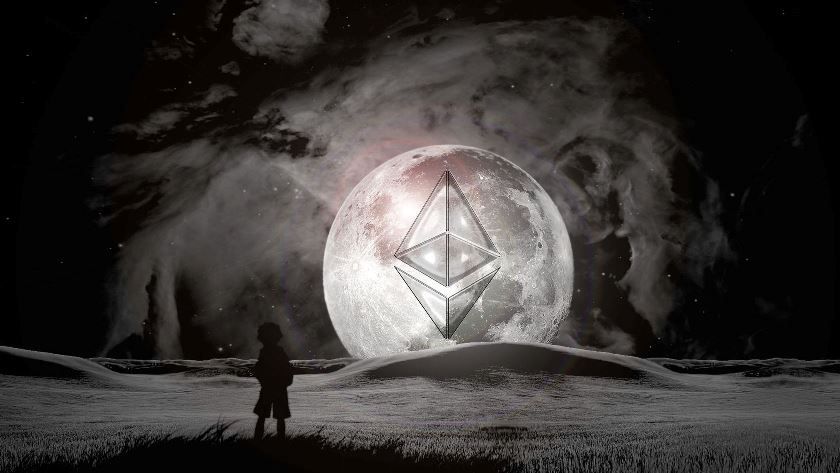 According to crypto data provider, CoinMetrics, the realized cap of Ethereum rose to new all-time highs in January, an indication that big-time players are beginning to accumulate the digital asset.
In January alone, Ethereum's realized capitalization rose by nearly 50%, setting a new all-time high above $70 billion.
Realized Capitalization is a metric introduced by CoinMetrics in 2018. Unlike regular market capitalization, realized cap takes into account lost coins when calculating the value of a crypto asset. It estimates the value of an asset based on the actual price paid for each crypto in circulation, as opposed the simply multiplying the price by the total supply. CoinMetrics inferred that:
ETH's large increase in realized cap potentially signifies that new capital is flowing in, as old coins are increasingly being moved as price climbs.
To back up its assumptions, CoinMetrics notes whale addresses holding at least 10,000 Ether have also spiked by 5% in January. There are now 1,241 wallets holding at least $13.8 million in Ether, up from 1,178 at the beginning of the year. The data leaves a cue to the inflow of institutional investors.
Compared to Bitcoin, data suggests that the growth of Ethereum's realized cap is currently outperforming Bitcoin's. Between Jan. 1 and Dec. 15, Bitcoin's realized cap grew by 50%. Ethereum, on the other hand, witnessed an 85% growth within the same period.