France-Based Nafstars Raises $1.7 Million Ahead of the Non-fungible Conference (NFC) in Lisbon and NSTARS IDO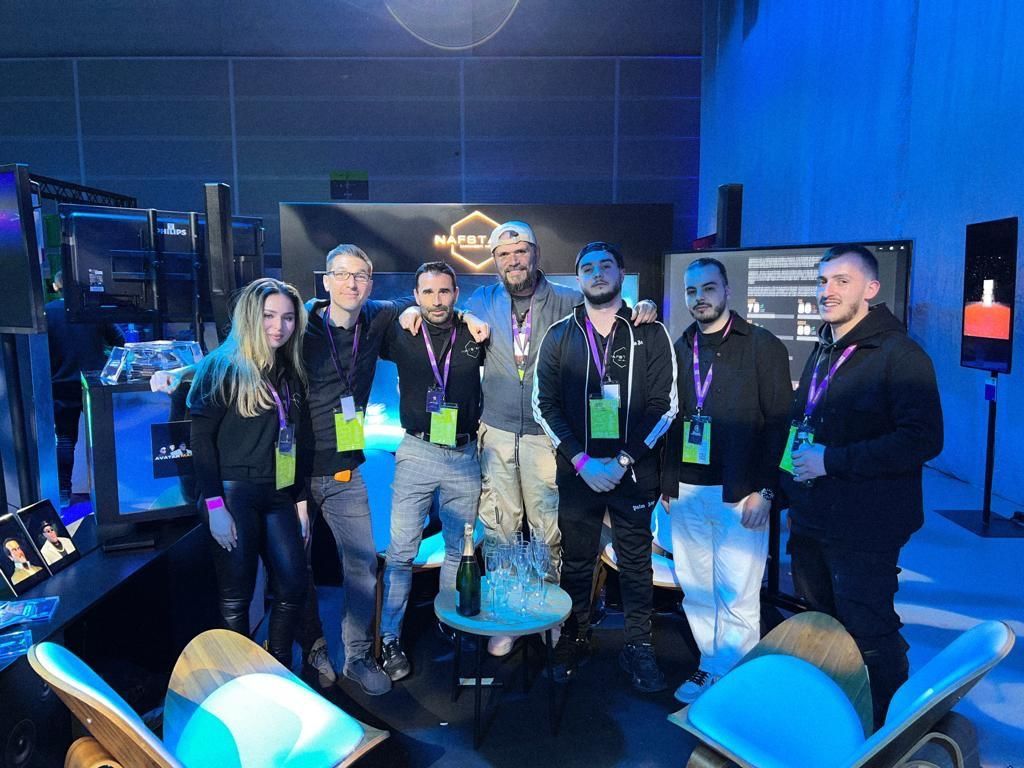 Nafstars, a France-based play-to-earn (P2E) and NFT platform on Polygon, has raised $1.7 million in seed, token pre-sale, and NFTs, as per a recent press release.
Nafstars setting Sight on the Multi-Billion Music Industry
The successful $1.7 million raise is ahead of the highly anticipated Non-fungible Conference (NFC) in Lisbon, Portugal. It also comes when the NFT and crypto scene is finding widespread adoption, being embraced by celebrities and developers across the globe.
The NFTs and play-to-earn platform on the high throughput, highly scalable, and EVM-compatible Polygon takes inspiration from Sorare. This Ethereum based project allows users to collect NFTs cards of leading soccer players from various professional leagues like Serie A and La Liga.
Nafstars has set its sights on the multi-billion global music industry, aiming to create a secure and easy-to-use platform where users would easily collect cards of their favorite celebrity. At the same time, the platform wants to create a resource for artists to take advantage of their online fame and millions of followers to create unique digital NFTs on Polygon to be fused and become part of a branded card play-to-earn game.
The Music Industry is Recovering, NFTs as an Accelerant
The innovation is timely, especially for artists who were adversely affected by the COVID-19 containment measures from 2020 to late last year. The rise of streaming services, digital concerts, and blockchain-driven innovations seem to be accelerating the recovery of a multi-billion industry where the global live music worth is expected to rise to over $32 billion in 2022 alone.
Considering the global reach of live streaming services, musicians could reach a global audience, accessing markets in South East Asia, Latin America, and even Africa that were not bringing in significant revenue to the industry 20 years ago. Already, Nafstars has a massive following of over 30 million. At the same time, the platform has been endorsed by the popular French radio, NRJ, and TRACE—which is Africa's largest music TV network with over 100 million subscribers. Meanwhile, its artist directory has over seven billion YouTube views, pointing to its global popularity and reach.
Nafstars is combining the global nature of the music industry with the intellectual property-preserving NFT and blockchain technology, empowering artists and allowing fans to own valuable assets, further diversifying their revenue streams by participating in the open P2E game. Specifically, by integrating NFTs and riding on the decentralized Polygon networks, Nafstars allows token owners to earn rewards, profiting from their engagement. On the other hand, artists take advantage of their global fan base to draw more value.
The Significance of the NFC in Lisbon
The NFT platform has had a huge gain in interest from the investor community at the NFC in Lisbon, Portugal. Nafstars has also taken this opportunity to announce the signing of the Portugal based and international sensation Calema—who is about to begin a stadium tour in Africa, BLAYA—whose hit song was covered by Madonna--a seven-time Grammy Award winner-- in 2019—and Soyara Ramos, the current number artist in Portugal.
Integration with Polygon Studios, Plans for NSTARS IDO
On the development front, Nafstars has integrated Polygon Studios and has struck various agreements with leading DEXes ahead of its NSTARS IDO. The pre-sale ended on April 10, 2022. The utility token, $NSTARS, allows users to mint NFT cards on the platform. Also, users can earn $NSTARS when they participate in leaderboards and by supplying liquidity.