Fund managers long bitcoin, Bank of America survey reveals
In a recent survey by the Bank of America involving fund managers in charge of over $530 billion assets under management, it was discovered that "long bitcoin" has become the "third-most crowded" trade. Presently, the interest to buy more bitcoin has climbed above traditional investment options such as bonds, gold, and stocks. "Long Bitcoin" is third behind tech stocks and shorting the dollar.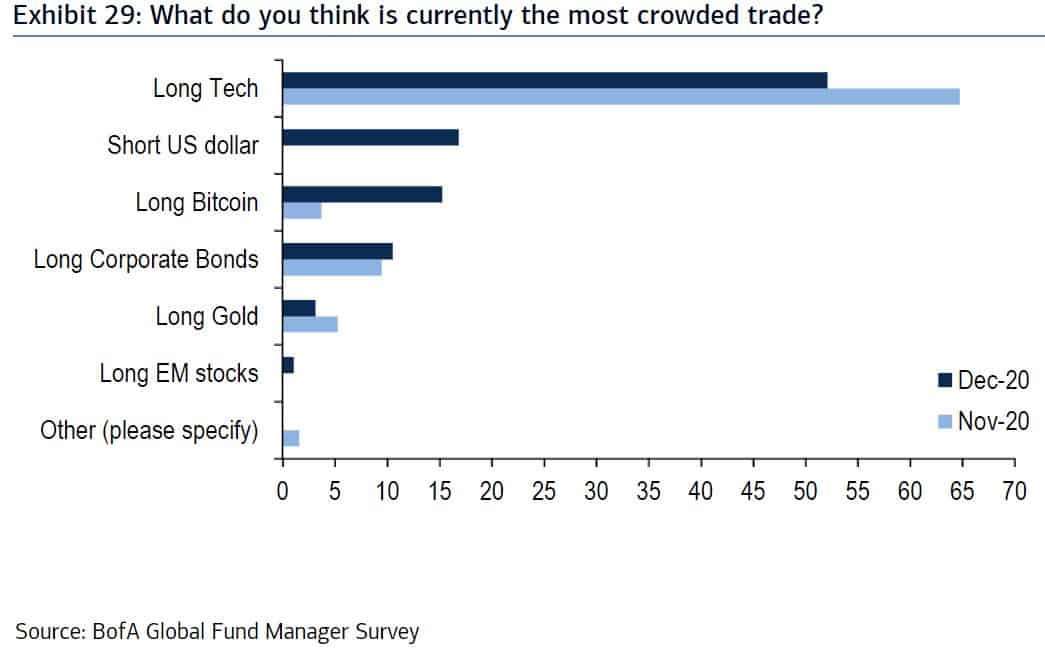 The survey that ran from December 4th to December 10th gauged the sentiment on various investment options. Surprisingly, the confidence in bitcoin exploded from less than 5% of votes in November to more than 15% in December. Meanwhile, the positive sentiment on gold has dropped over the month.
The rising interest in Bitcoin and its future price could be a confirmation that "big money" has started adopting bitcoin. Financial experts have openly touted the digital asset. Ray Dalio compared bitcoin to gold as a possible store of value. At the same time, senator-elect, Cynthia Lummis revealed that she bought bitcoin in 2013 and is poised to educate other senators on its use cases.
Check our guide of the most promising crypto