Gagarin show - an entertainment show about cryptocurrencies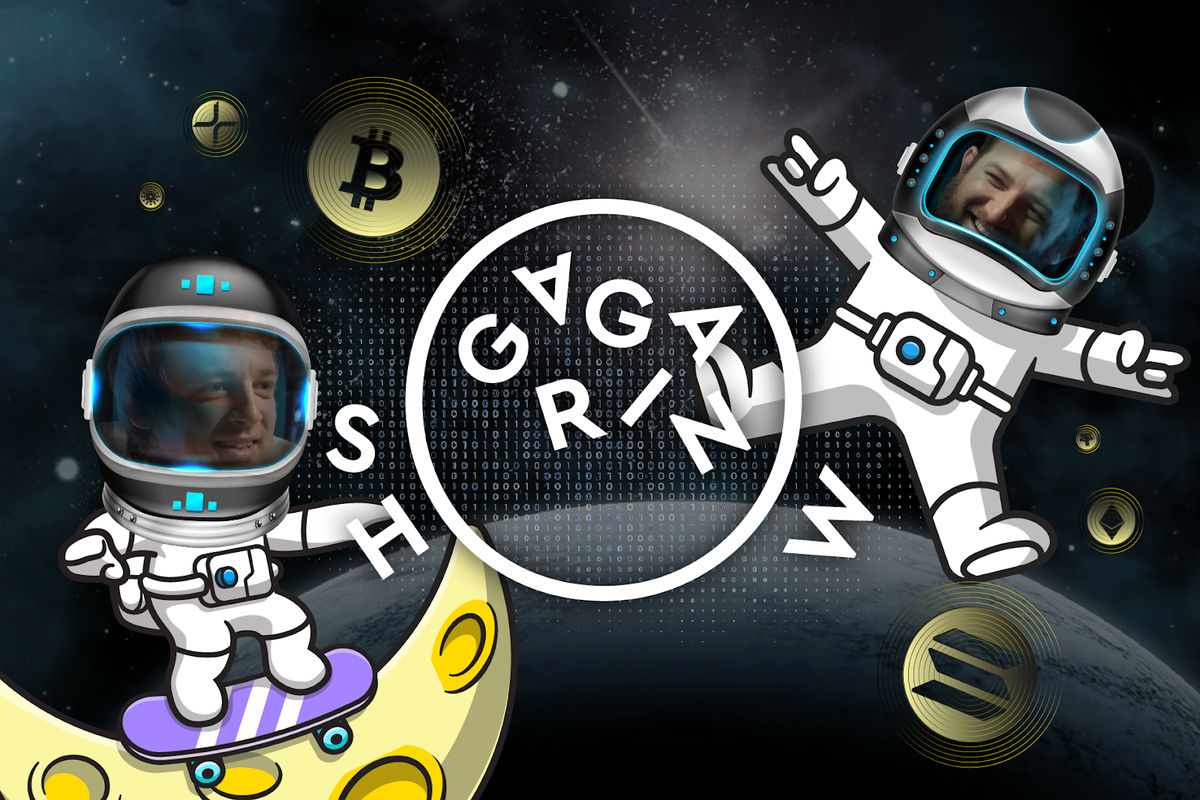 Gagarin Show is the world's first entertainment show about the universe of cryptocurrencies. With the goal of spreading knowledge about blockchain technology to the public, the YouTube show consistently informs its audience of the vast and crucial changes the future of the new industry entails.
The first episode aired in July of 2020 and since then the YouTube channel counts 77 episodes in total. The show has been watched by 18 million viewers and counts nearly 80 thousand avid followers. Gagarin Show is the project of its host Volodymyr Nosov who is also the CEO of Europe's biggest and most prominent cryptocurrency and fiat exchange platform WhiteBIT which counts 3 million users from around the globe. The show delivers both an accessible and in-depth analysis of news and updates from the realm of crypto and finance - all with an added ingredient of humour.
The YouTube channel is divided into 4 playlists: Gagarin Show, Cryptocurrency for Dummies, Cryptocurrency NOT for Dummies and UhoNos. The show's language is Russian with English subtitles available.
Gagarin Show is the key show on the channel and is hosted by Volodymyr Nosov and Glib Ushakov. The hosts are accompanied by celebrity guests with whom they cover and discuss the basics of crypto and blockchain. Each episode has a segment dedicated to the latest crypto news, with the hosts discussing the latest happenings with the invited guests. The show currently counts 4 seasons with the last two including celebrity co-hosts.
Cryptocurrency for Dummies is a category where Volodymyr Nosov and Glib Ushakov answer frequently asked questions about a variety of topics from the crypto world. The hosts describe the given topic in an easy-to-understand manner as the show is aimed at an audience that is just getting acquainted with blockchain and everything that is linked to it.
Cryptocurrency NOT for Dummies is a similar category to the latter one, only it is hosted by technical experts in the field of blockchain technology. The hosts have anonymous identities and delve into the topic of blockchain in an advanced manner, delivering useful information to experienced and adept enthusiasts of blockchain.
UhoNos is a show that offers a humorous analysis of day-to-day news, both local and global. UhoNos is hosted by Volodymyr Nosov and Glib Ushakov.
Links