German investment bank says Bitcoin could drop by 50%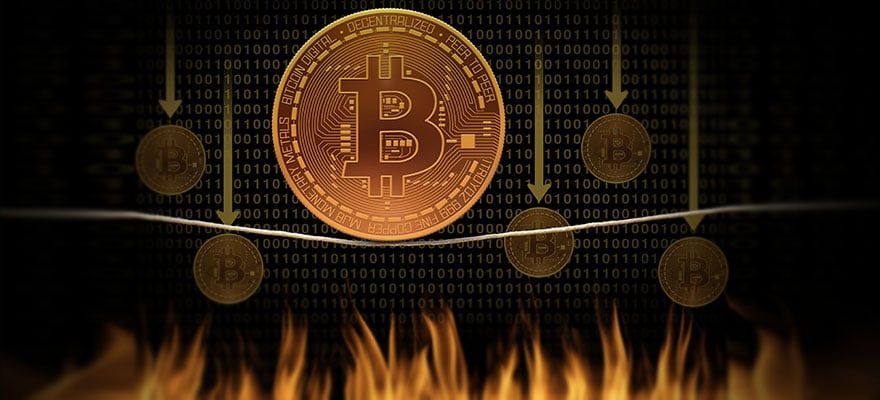 While a lot of predictions have set the target price of Bitcoin to around $50k to $100k, a German multinational investment bank Deutsche Bank AG has stepped forward to say that Bitcoin is likely to halve in value.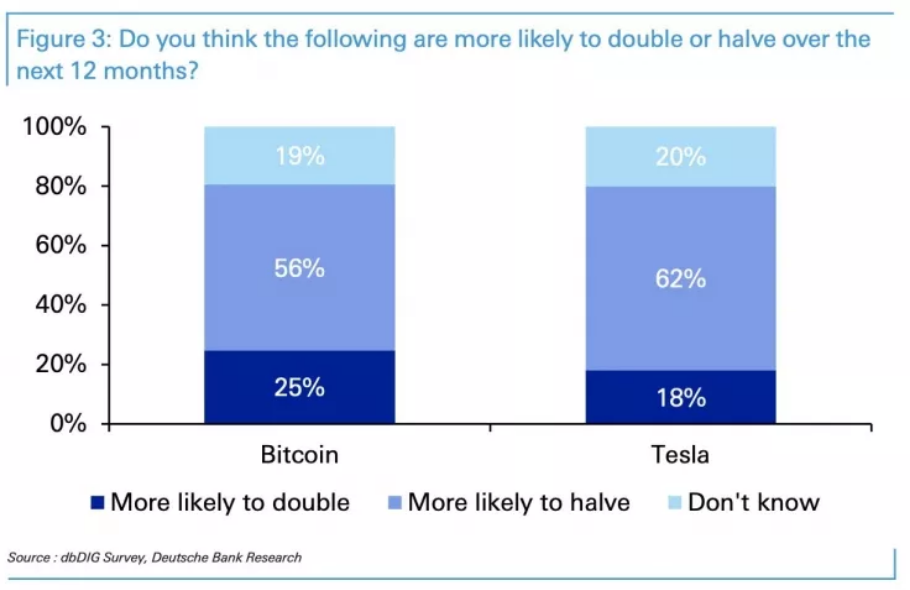 According to a January survey conducted by the bank, several market professionals believe that Bitcoin and Tesla stock are in bubble territory. More than half of the respondents said that Bitcoin is more likely to drop to the $18k range over the next year. This is contrary to what industry experts like Dan Tapiero of 10T Holdings and Nikolas Panigirtzoglou of JPMorgan are saying. Tapiero, for instance, gave a prediction of $100k by the third quarter of this year.
Deutsche Bank's strategist Jim Reid pointed out that Bitcoin was giving signs of an equity market bubble. He said:
When asked specifically about the 12-month fate of bitcoin and Tesla—a stock emblematic of a potential tech bubble—a majority of readers think that they are more likely to halve than double from these levels with Tesla more vulnerable according to readers.
According to the survey, 25% of the respondents believe that Bitcoin could double. On the other side of their predictions is Biden's upcoming stimulus package. Reckless money printing is helping sell the Bitcoin narrative.