Global Enterprises and Industrial Giants Continue Implementing Blockchain Technology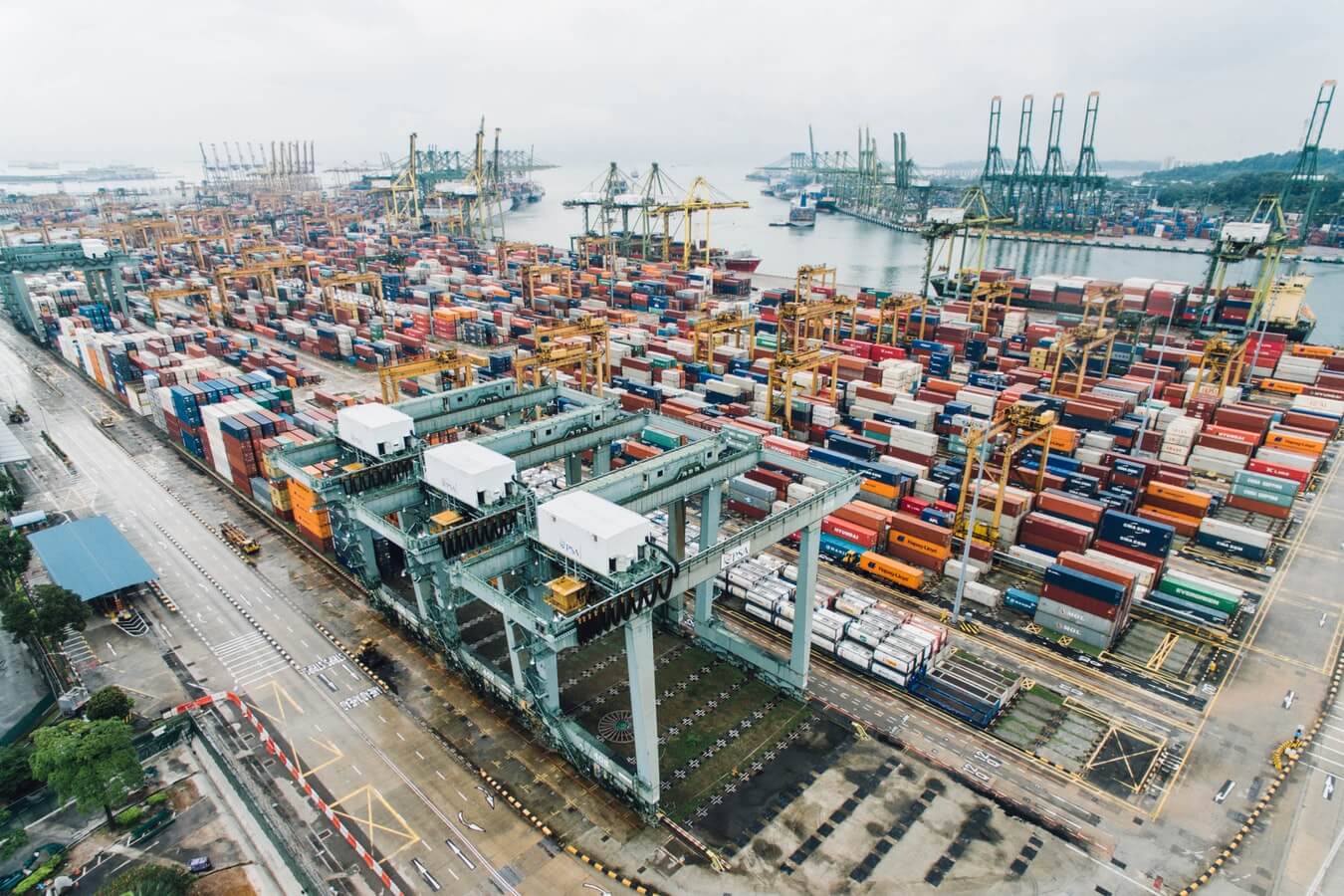 Since it was invented the blockchain has been remodeling every industry by digitalizing and enhancing activity, the complex encryption technology and the digital ledger peculiarity enable tight protection over collected data.

The transparency innovation makes business more stable, competent and accurate, these aspects are of significant value because it enhances overall activity and usefulness in almost every type of industry.

It is no wonder that blockchain has so many dynamic traits to offer far beyond its cryptocurrency applicability, even though the technology itself is manageable to use and execute it is more than clear that the advantages surpass the efforts of implementation.
Oil and Gas Giants select Blockchain as Their Central Technology

Some major corporations noticed the potential of the blockchain system and anticipated how it was going to evolve that's why so many already stared implementing this technology in energy trading. The Swiss trader Trafigura Ltd signed a document of partnership with IBM and Natixis to devise a platform for the United States crude oil deals.

Recently Reuters reported that a Sinochem subsidiary is negotiating with Shell and the Australian Bank Macquarie to set up a brand new blockchain platform.

Another important congregate of oil and gas corporations have accepted to start a set of blockchain security experiments, to significantly lower administrative costs in their special field of operations as well as reduce payment debates and other fraud-related plots.

In other news, the OOC Oil & Gas Blockchain Consortium, which includes Chevron Corp, ConocoPhillips, Exxon Mobil Corp, Equinor and Royal Dutch Shell, among others, has conferred a regulatory contract to Data Gumbo to develop a new technology system for water monitoring services in the US in North Dakota.

In this pilot operation, Data Gumbo's blockchain tech will be executed to make electronic payments, until now all payments have been manipulated manually.

If the implementation turns out to be a success then a predicted $3.5 billion will be saved off cost savings alone primarily for the oil and gas water industry.
Mining Enterprises Turn to Blockchain Planning and Storage

Major companies such as Blue Hill Mining have already begun testing blockchain convenience features to implement these digital solutions for a more dynamic supply chain clearness.

The Blue Hill Foundation senior members have recently asserted that it has recorded lots of incredible results after eight years of geological copper planning in Asia. Because of this careful preparation executives assert that huge veins of copper, nickel, cobalt, and gold have been found in less than 9% of the investigated territory.

These are considered to be high-value commodities with prices that skyrocket because of the overwhelming demand from the smartphone industry as well as automotive electric vehicle producers.

The previously mentioned organization has a plan to further implement blockchain technology into its tracking and storage branches to professionally certify sourced raw materials for the entire array of the mining industry.
The Pharmaceutical Industry Employs Blockchain to Prevent Counterfeit Drugs

In the United States of America, there are many debates regarding the implementation of the Drug Supply Chain Security Act - DSCSA.

The DSCSA is based on a 10-year timeframe and it is going to include medication tracking and investigating as well as product authenticity verifications, furthermore it is going to notify stakeholders about the presence of illegitimate drugs.

The blockchain will act here as a shared ledger of information about medication and shortly it is going to open new clever ways of digital supervision. The first to benefit from this modification will be the general population because with fraudulent ways of the picture the industry will be ready to deliver lower rates. Instead of fighting illegal activity the way it will be clear to invest in research.

Tapan Mehta a well-known expert affirmed that the blockchain is going to be profoundly efficient in the fight and prevention of counterfeiting drugs, she has pointed out that an estimated annual $200 billion is lost due to counterfeit drugs and the pharmaceutical supply chain integrity is one of most important implementation for blockchain technology.

Mehta also adds that a strong blockchain secure system is required to ensure a solid chain of medication custody log, it will also help track each step of the supply chain starting from the individual drug to the product level.